Last weekend, I took a high speed train from Kunming, to a town right out of National Geographic magazine. I instantly stepped into the past, going from 150 miles an hour to the speed of goats clanking down a rustic street. As I took it all in, this photo flashed on my cell phone: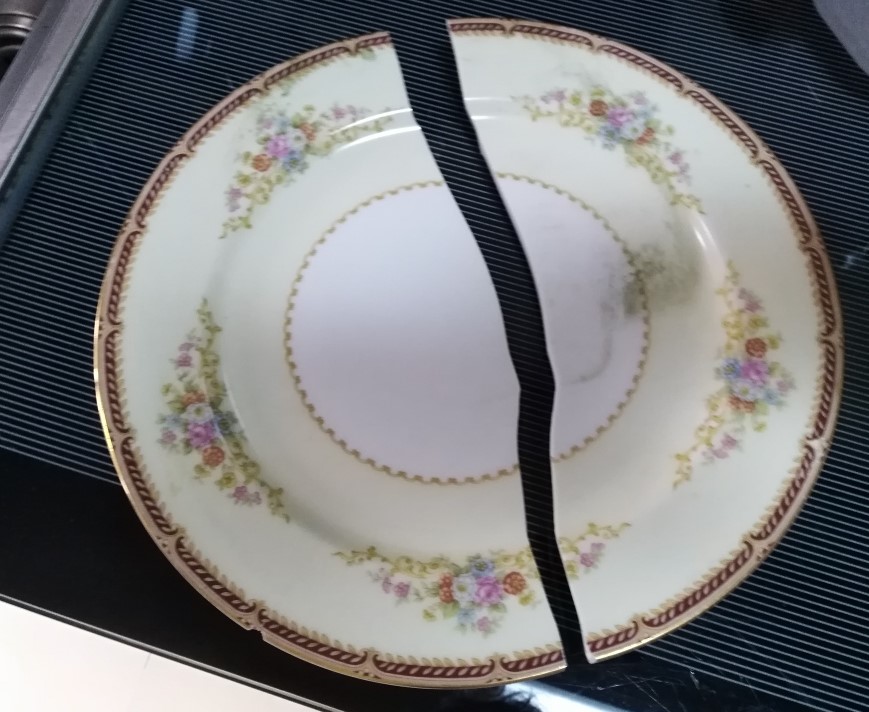 It is—or was– a piece of my grandmother's Sinsabaugh's china. Cracked in two, like Humpty Dumpty with dried egg dotting the floral trim. The photo came from Mali, a woman who occasionally cooks for me.
I texted her back in English, knowing that with a press of a thumb, WeChat would translate to Chinese. "No worry. I have more plates in Chicago."
And a gravy boat, turkey platter and soup tureen.
So, you're probably wondering, what's a piece of China that isn't from China doing with me in China?
The provincial rose plate is just one of the relics that followed me back to Yunnan, packed in bubble wrap, between Costco size Nutella jars and cylinders of Parmesan Cheese. Pictures. Mementos and fuzzy blankets that transform six-hundred square feet into to the Traveling Museum of Me.
Since you probably won't travel nine thousand miles to see my museum (which is free on Tuesdays), let me describe it to you. Let's start with the space. Imagine your college dorm room before your Dad put up the loft.  Empty yet full. Sparse yet copious, like an oxymoronic claim of a light beer ad. A few hand-me-down Ex-pat furnishings (the sparse) plus the following collectibles you can't purchase on eBay:
Artwork from my dad's portfolio.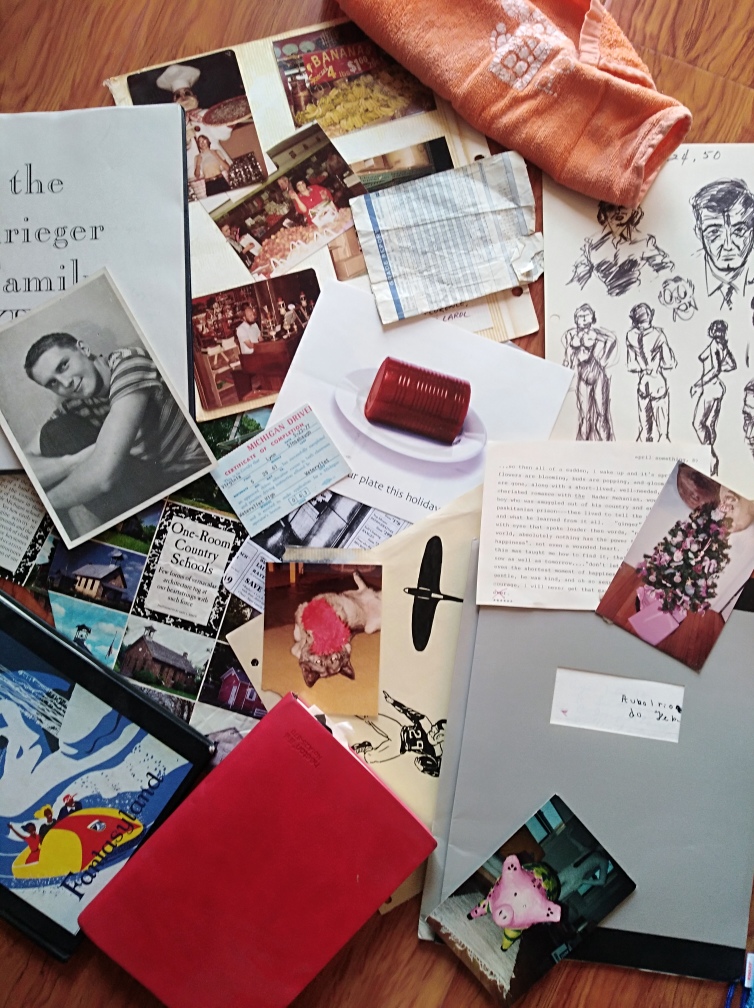 My driver's permit.
Mother's ashes and her handwritten autobiography, written when she was nine. Oops! Nine and a half.
The Krieger family tree.
A scattering of cracking Polaroids and Kodak moments with scalloped edges.
Old diaries and a college report card.
A direct mail piece I worked on with John Sieruta, featuring cranberries still in the shape of a can.  
A congratulations card from President Carter.
A Memorial Card for President Ford.
My favorite fork, a favorite knife, and Dunkin Donuts travel mug. A toothbrush cup from when I studied in London (this item is in a special display in the WC).
A scrapbook page from a slumber party with high school girlfriends, that was coincidentally on the same night my divorce was final. What a great way to celebrate being me again. I only had to span thirteen time zones to get there.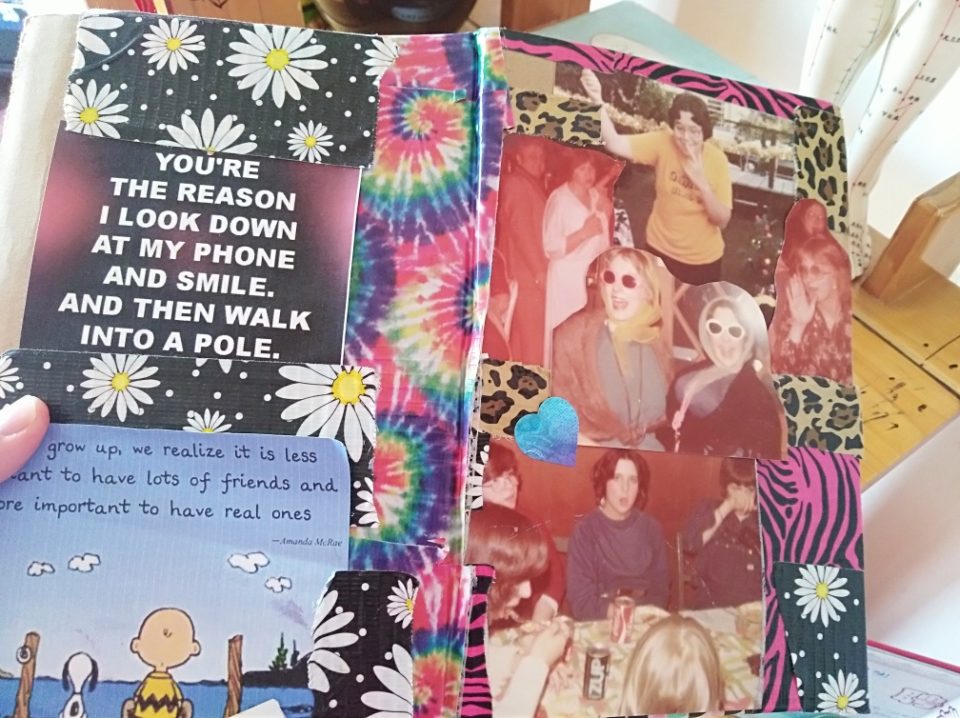 Quilts I made over the years, including one I crocheted in the eighth grade (I lost the matching poncho). The patchwork quilt is made from recycled 1970's high school outfits. Another quilt is one I made for my mom, and the one that is made from a hodge-podge of silk remnants is my mamahuhu quilt. I worked on it while trying to stitch my life back together, so ignore the puckering seams. Mamahuhu is a Chinese idiom that means, just OK, like the photo on your driver's lisese or the taste of low-fat cheese.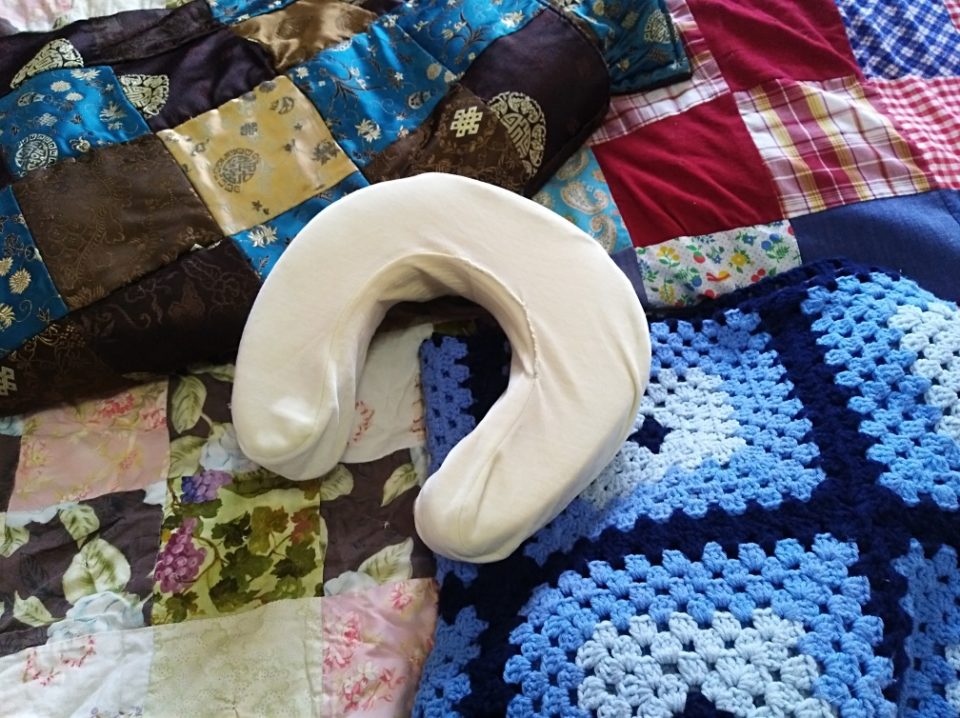 Now, a favorite item. My mom's neck pillow.
The green valor a bit mangy and rubbed up It ripped, and stitched back together like Frankenstein. The memory foam forgot its original color. Now it's crumbling and yellow like old toenails. As ragged as it looks, I can't throw it away.
My wedding bible, which is now just mine, thanks to an All Mighty Sharpie.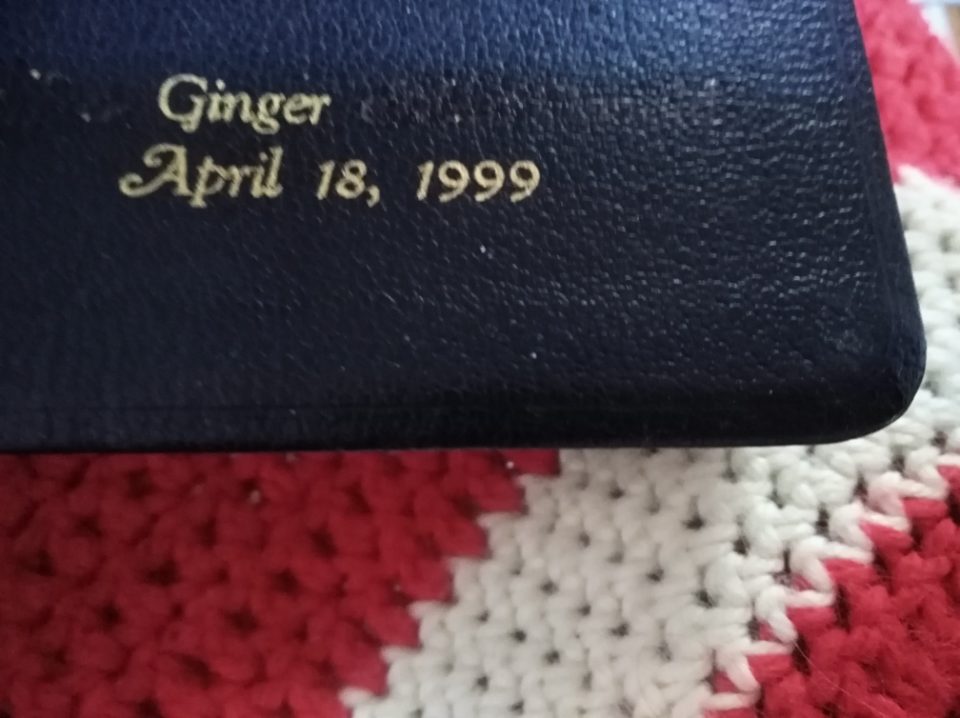 The red and white hat was a gift from a homeless lady whom I fed while cooking at Chicago's Jesus People. She really liked my Brussel Sprouts.
Poems from Charles Bukowski. Magical Thinking by Augusten Burroughs. The Chosen by Chaim Potuk, The Little Prince in English, French, Korean Chinese.
A pocket from a favorite pair of jeans with my Dad inside.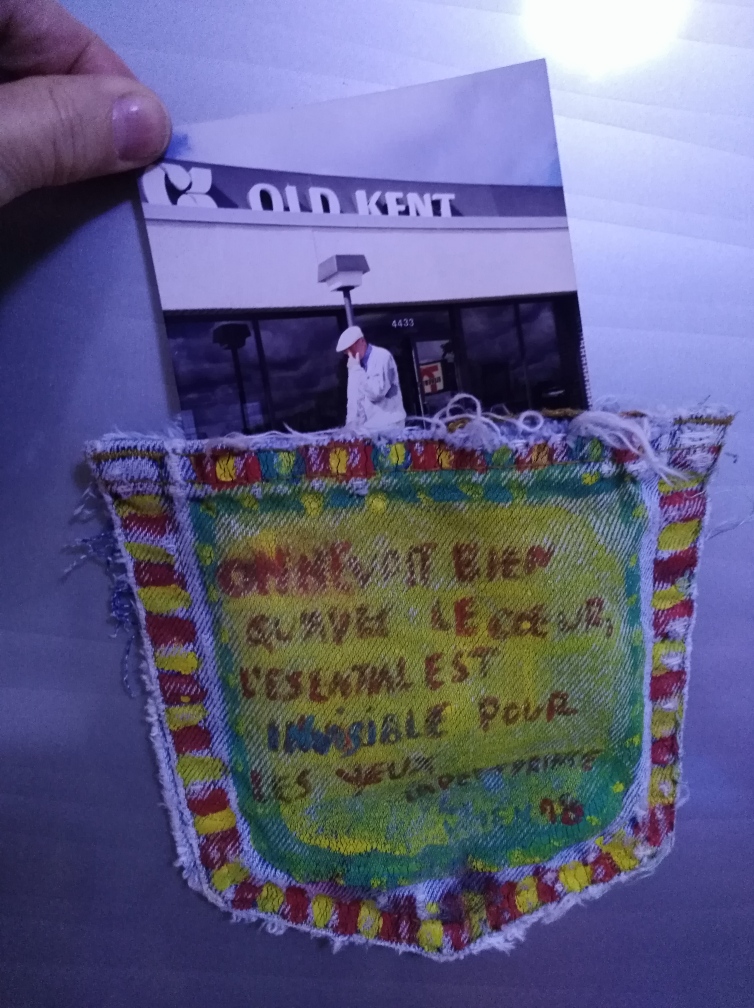 A news article photocopied from microfiche, the fuzzy type smaller than the etchings on a rice grain. It's about a teen mom sentenced to prison for murdering her a baby that she delivered in her bedroom. Before wearing orange, this straight A student feared doing wrong, and never missed church youth group. I knew her sister. I cried with her sister. I wonder if she's still doing time. Her story still haunts me.
Irish Lottery Tickets that weren't lucky winners…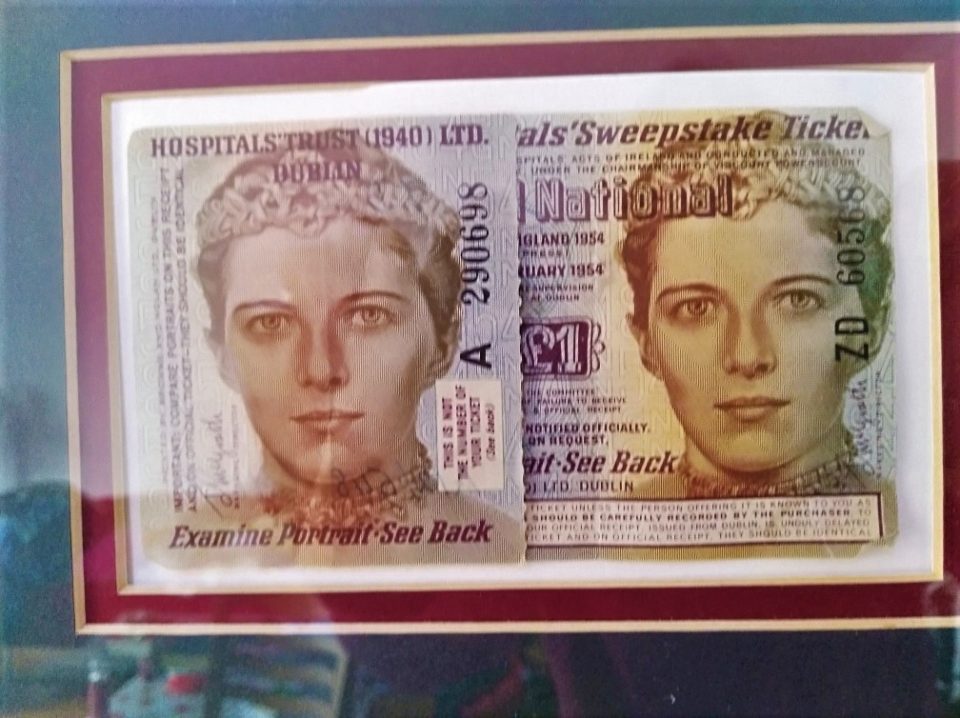 And last but not least, my grandfather's report card from 1914.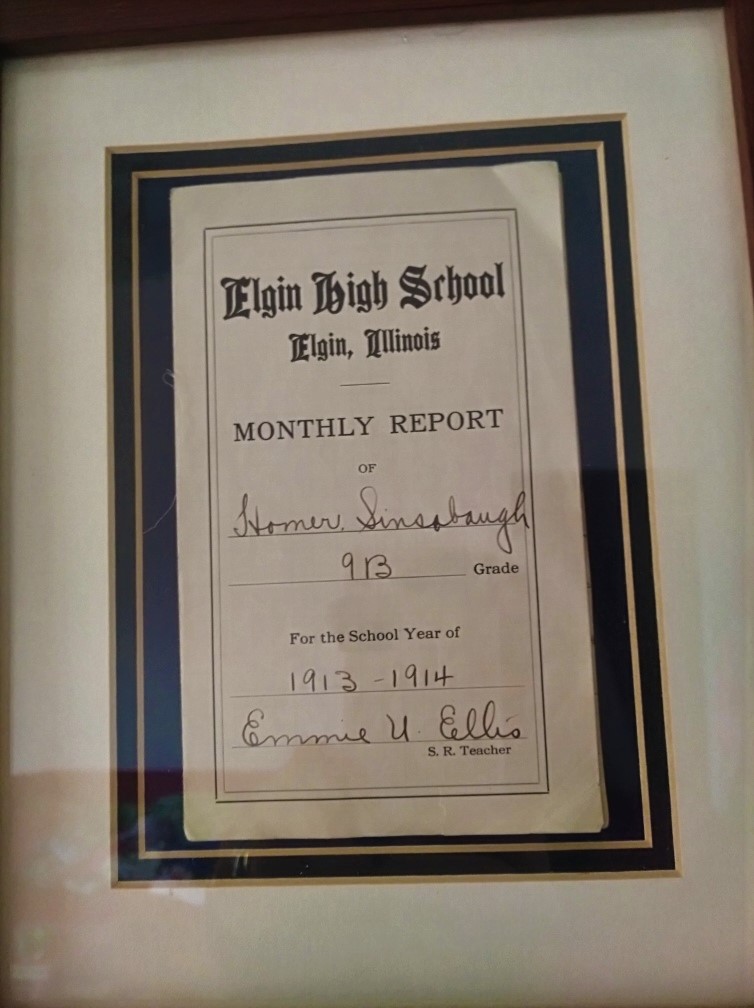 The only thing I'm missing is my seven foot marlin. It ended up with my husband's lawyer as part of our divorce settlement.
Go figure.
That's it. My life. My own version of Terra-cotta warriors that give me strength when I need it.
And if you're still waiting for the picture of the goats clanking down the rustic street?
Sorry. Didn't have my camera ready.
*