The trip from the USA to China is usually long and filled with bad movies and meals covered in aluminum foil. But during COVID? The 24 hour odyssey turns into twenty one days. That's enough time to hatch a baby chicken.
The route? From DTW to SF to PVG in Shanghai to finally, KMG Kunming, the little quaint village of seven million south of the clouds.
Once in Shanghai, there were marshmallow men everywhere, including the news.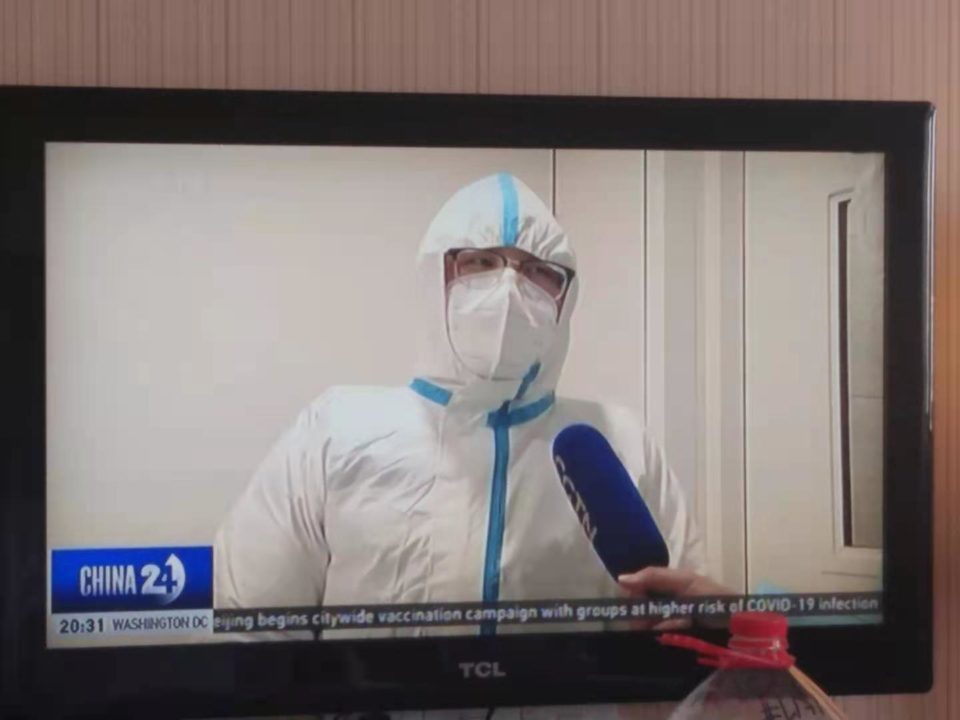 The lobby and elevator of our government issued hotel was covered with thin layer of white speckles, reminiscent of the snow you sprayed on Christmas trees as a kid. It was residue from all of the spray disinfectant.
The eeriest part of the venture was the flight board at Pudong. It's empty.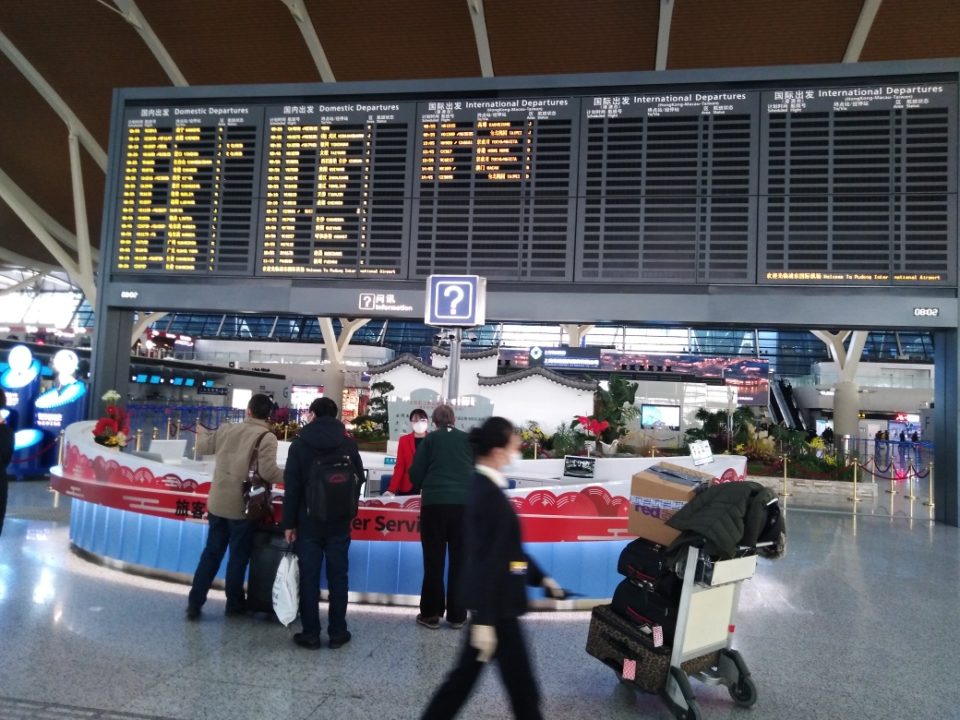 Yes, China knows how to do lock downs. One city in Hebei (a province North of Beijing) put the entire city under lock down. You need to produce proof of a clean medical record before leaving. And, if you enter, bring extra undies. You might be stuck there a long, long time.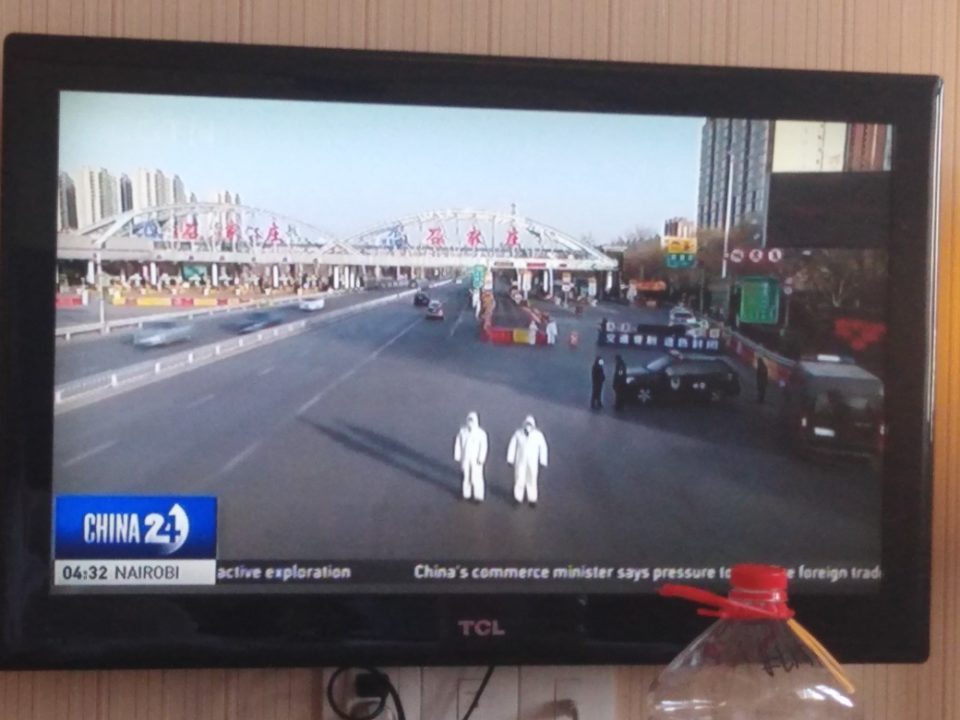 I have a Green QR code on my phone that has to be scanned wherever I go, so in case there's an outbreak, those who might be exposed can be traced. I made it my lock screen photo.
Now I am home, or as they say in Chinese, 家 jia.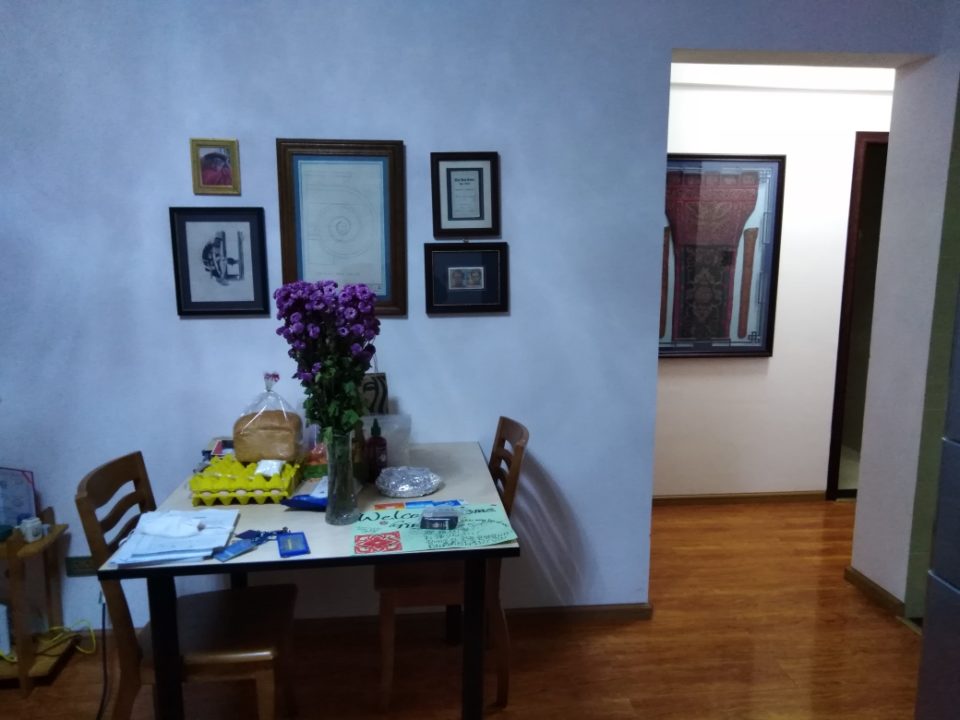 Friends and staff surprised me with flowers, welcome notes and food to get me by for one more week of quarantine. No marshmallows, but eggs, fruit, veggies, and donuts in my freezer!

Due to the outbreak three thousand miles away and one new case in our city, there is a self imposed quarantine at home. This new regulation happened on the day of my final flight. But it's in my home, with my own bed and clothes that I forgot about and passwords I can't remember.