I knew it was going to be a serious hike when a leathery vendor tried to sell me a canister of oxygen.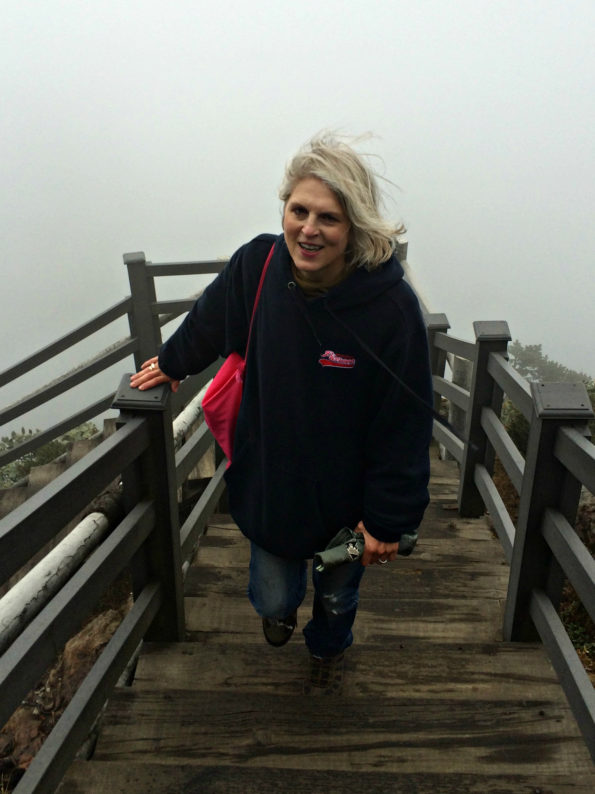 "No thanks, " I said, wondering if she knew something that I didn't.
It's Jiao Zi  (pronounced like "wowza") Mountain.  It's forty two hundred meters  high, a century back in time and a two hour drive outside of Kunming.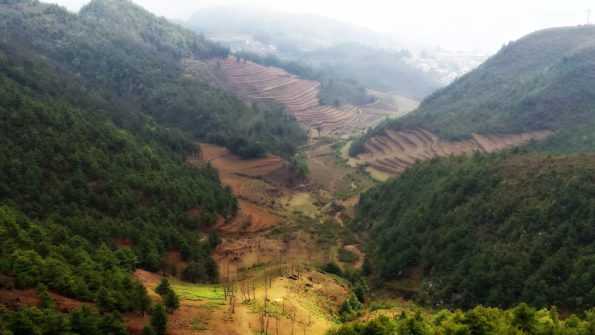 You'll feel as if you fell into  a Nat Geo Magazine, especially if you have to stop to  take a squirt, and have to do it  behind a mountain of old tires while being  yelled at by a local
(The going rate-by the way–was one yuan per person. And that doesn't include paper).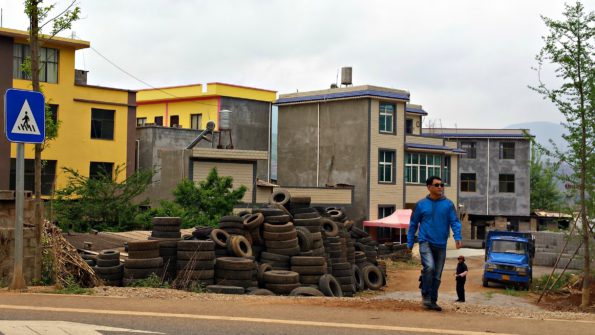 It was a brutal trek up Jiaozi mountain but a good excuse to eat three snickers bars sans guilt.
I could've eaten at one of these fine dining establishments, but I have a strict policy about not eating at any place that also serves the animals.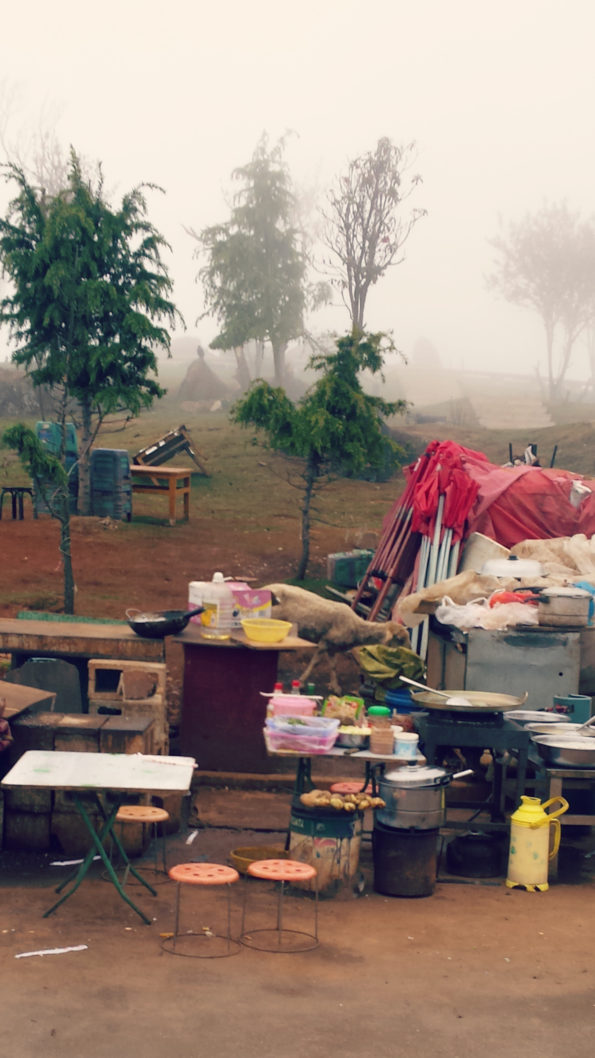 The path up the mountain was a two hour step master without hand rails (Face it,in a country where the air can be hazardous to breath,  safety  on a path up an obscure mountain really isn't a priority).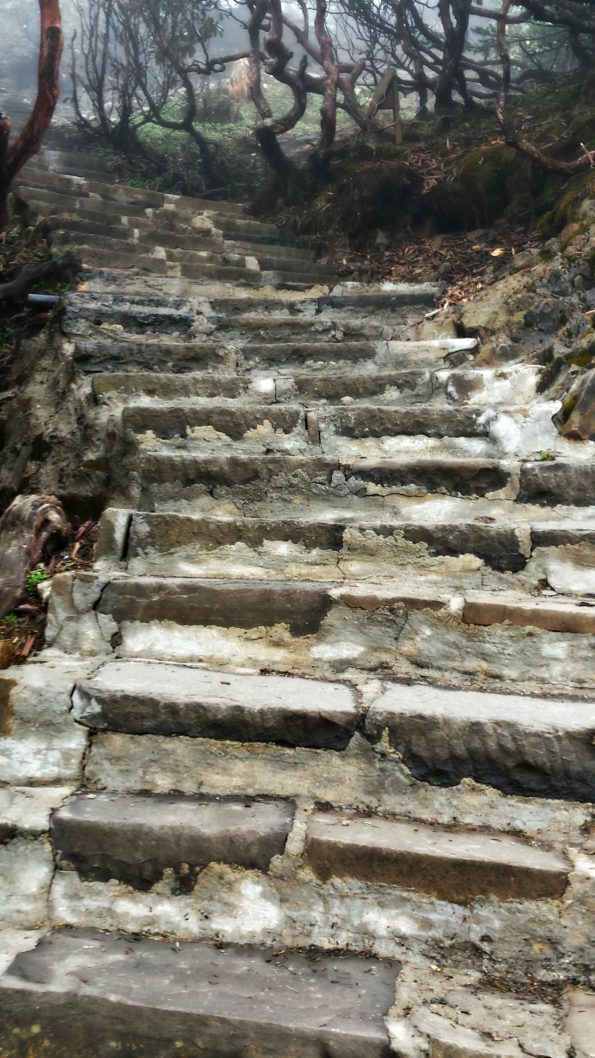 There were a few detours, like this tree growing through the path.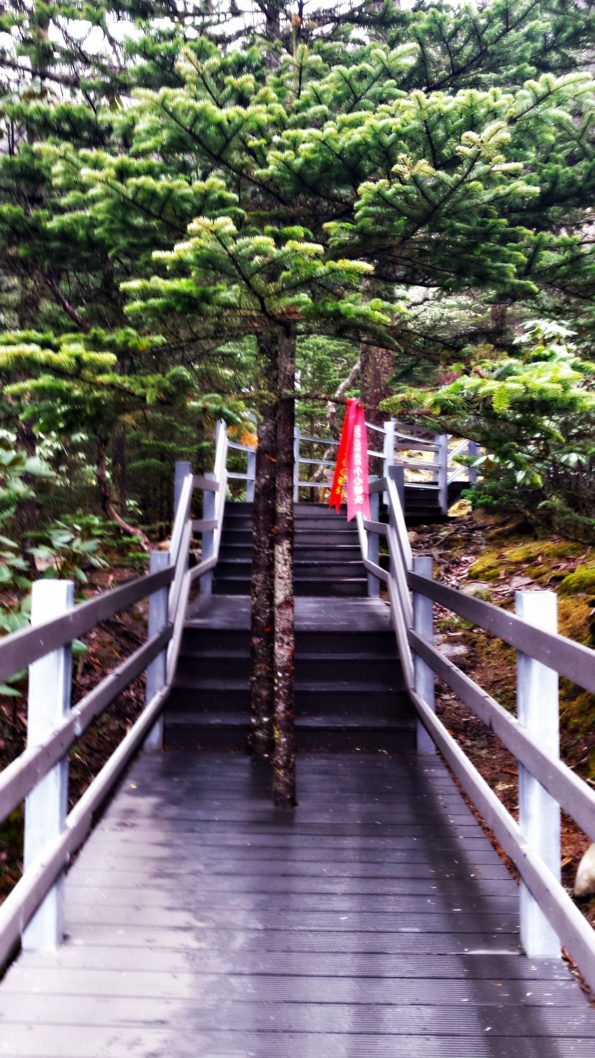 And other warnings: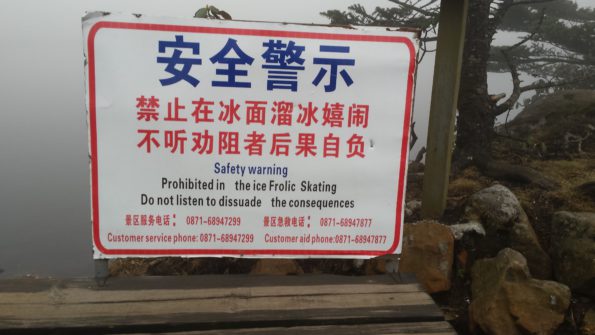 The scenery was insane. I was just waiting for a Chinese version of Julie Andrews to show up and start singing. She never showed up in her pinafore, but this lady did.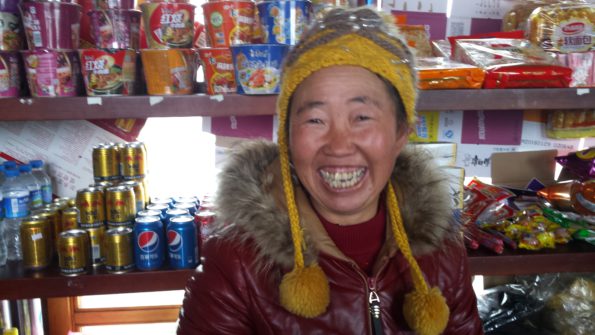 She sold water and warm caps at the top of the mountain to suckers like me. They were among the items she'd haul up the mountain on a basket strapped to her back…that  along with a five gallon tank or propane. Every day.
But the coolest thing was at the summit. Glimmering in the fog were thousands of gold locks. The locks were attached to a rusty fence that surrounded a small lake.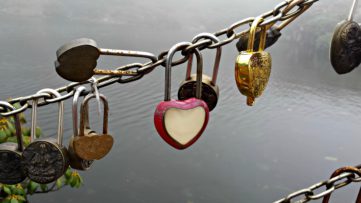 "What's up with the pirate's bootie?" I asked my friend.
"They a wish locks. If you make a wish while attaching the lock to the fence,  it will come true."
I had to give it a try. Therapy, prayer and countless self-help haven't seemed to get my life back on track.  Maybe what I needed was a wish.
A wish with a money back guarantee, according to the lock vendor.
That is, if I dared to brave the mountain again.
It didn't take me long for figure out what I wanted to wish for. And surprisingly enough, it wasn't for a comb.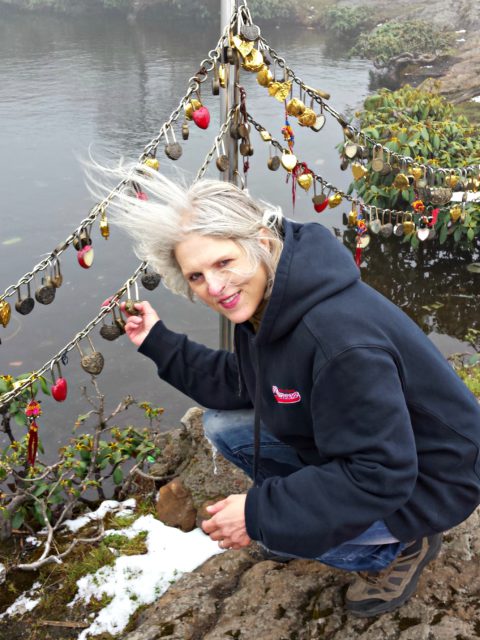 I never expected to find myself on top of a mountain that I never knew existed in China making a wish to some ancient gods that I never knew existed, either.
But there I was desperately wanting to believe in something.
We topped of the day's event by eating Goat Hot Pot at a Chinese Muslim Restaurant.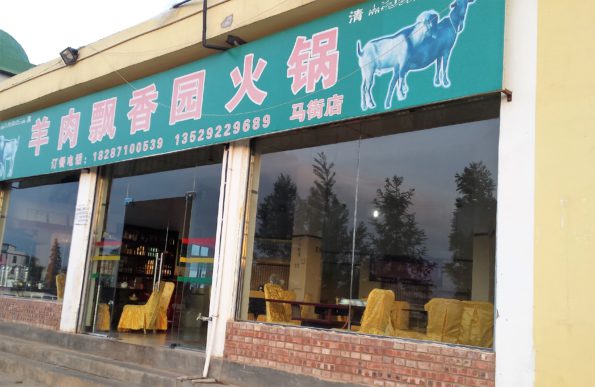 It was between that and this fine dining establishment: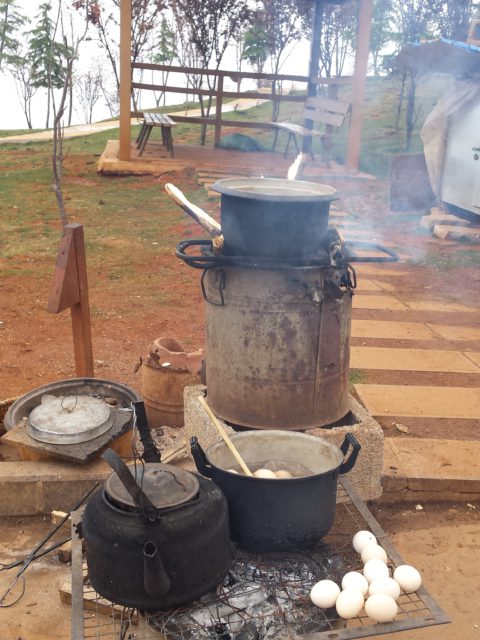 I  don't think McGoat was Zagat rated, but the food was pretty good. The slivers of Billy Goat Gruff were thrown into a bubbly broth with fresh sprigs of mint and  slices of lotus root, sweet potato noodles and tomatoes, then simmered til it all melted in your mouth.
Yum.
But this is my lock.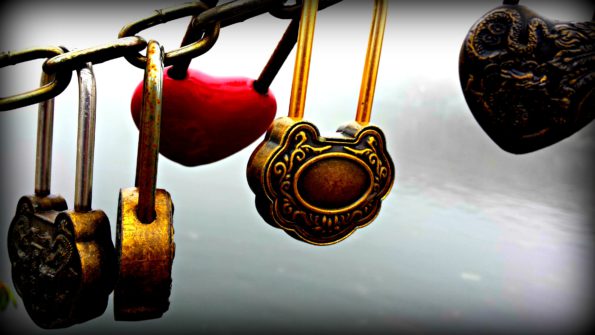 But I ain't telling you my wish.