My parents always warned me about not sticking a Q-tip in my ear. However, they never warned me about allowing a complete stranger have the honors.
I am in Dali, a two hour speed train from Kunming (or a bit longer if you show up at the wrong train station. Don't ask me how I know). I am taking part in the things my parents never allowed me to do. First, is watching the movie Deliverance as today's scary movies don't make you wet your pants like they used to. The guest house that I'm staying at, the Jade Emu, has unlimited free movies, in English.
The second thing on my Don't Do in Dali List? Get my ears cleaned.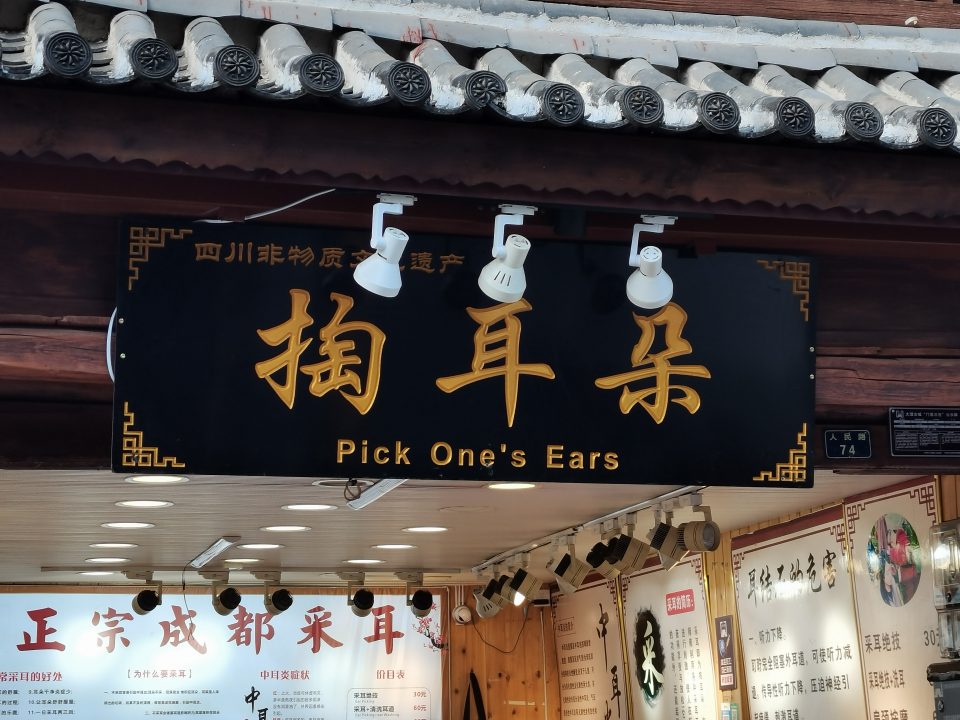 It was so weird!
I was expecting the cleaning to be evasive, like when you get a bit of water in your ear swimming. I also feared she would pull out that missing earring. She wasn't a licensed audiologist with a card from Miracle Ear. Her tools consisted of a mini spoon, a feather y brush and a tuning fork.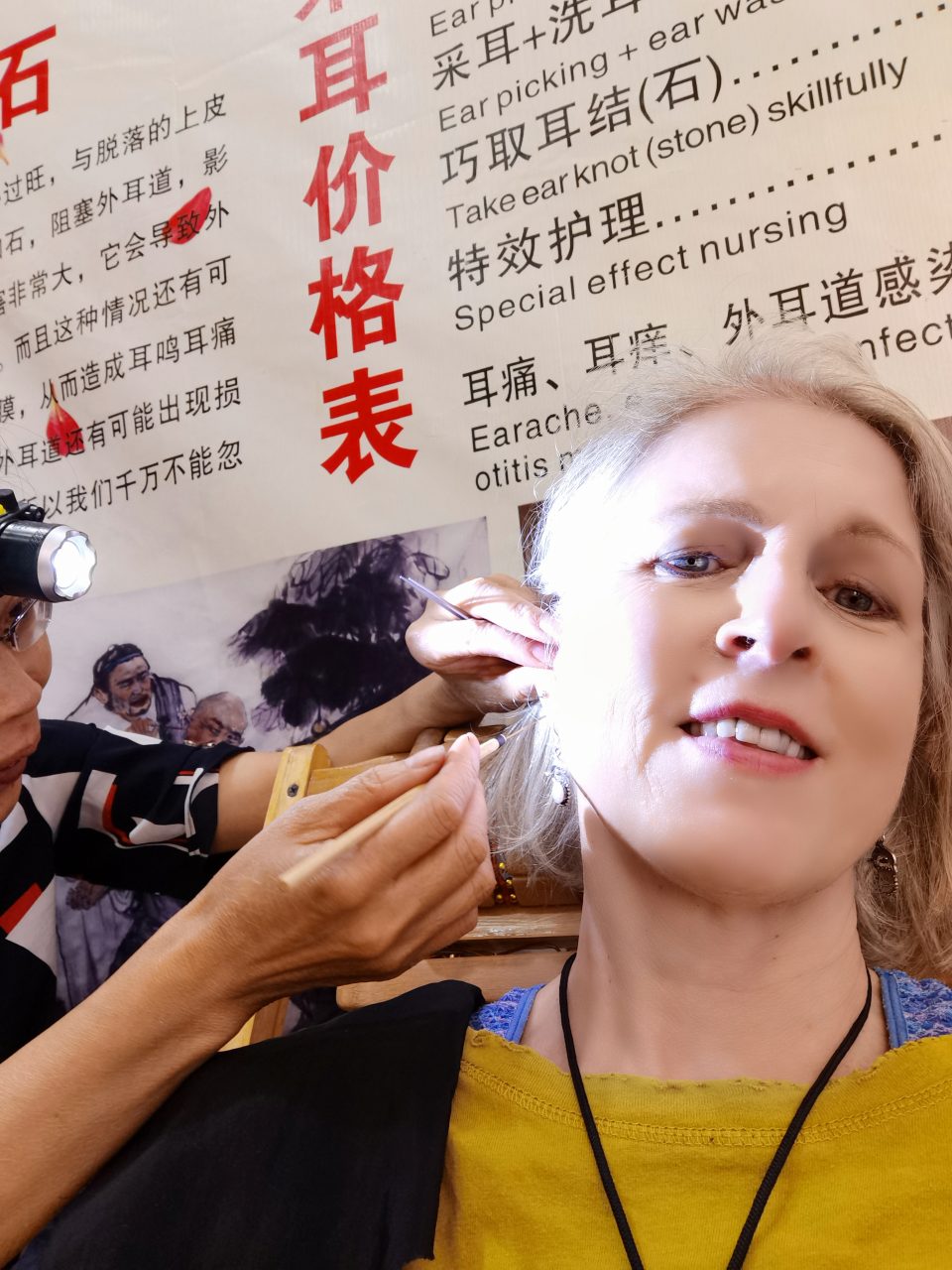 My ears were not gold mines and she did not dig up anything to put in her collection jar. You can see the jar in my movie below. WARNING: it's scarier than Deliverance's "squeal like a pig" scene.
Cost for an ear cleaning? 60 RMB.