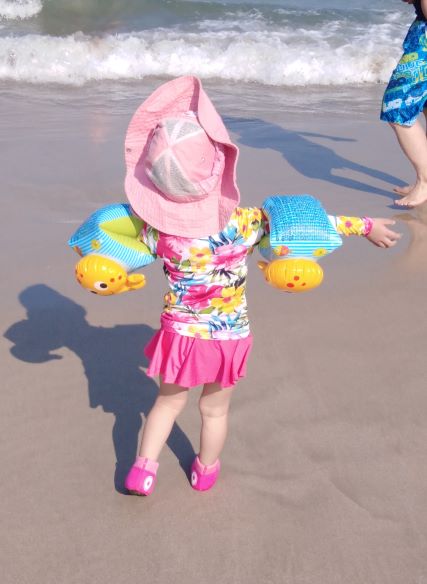 So what is the big attraction in Danang?
Nothing.
And that's a good thing. After the maze of craze in Hanoi, AKA H'annoyed, I boarded a seventeen hour train to one of the most spectacular beaches in the world. Danang. Don't worry, I never heard of this secret resort either, I until I plotted my Chinese New Year's Getaway.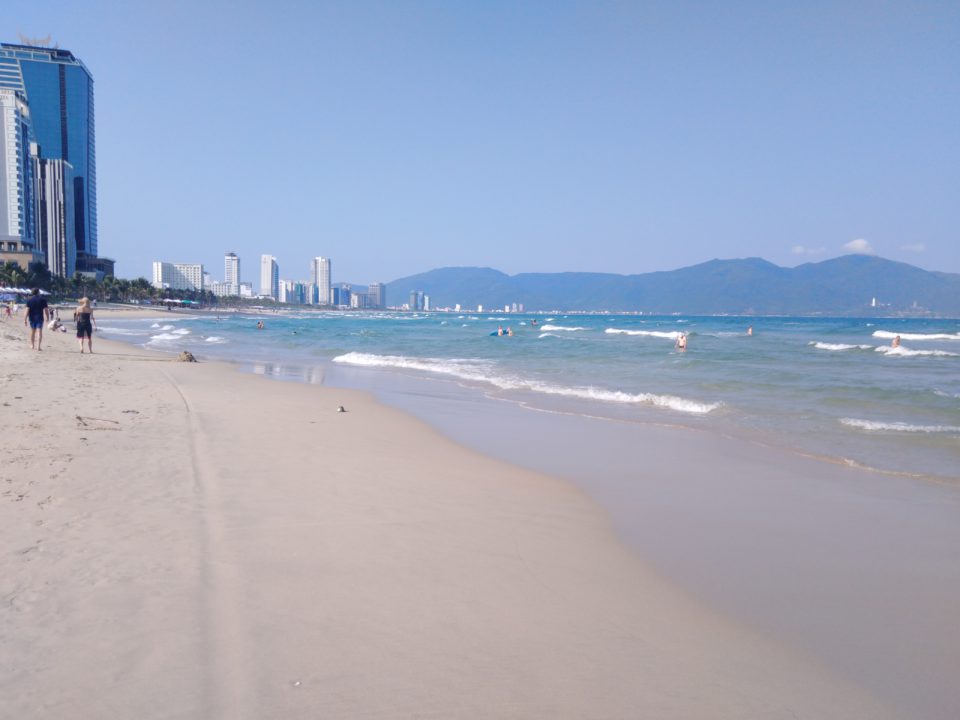 The beaches are endless.
Along with doing nothing, I took photos of some of my favorite swimwear. Don't expect Anne de Paula in a thong, but little kids who dress themselves. Here are some of my faves.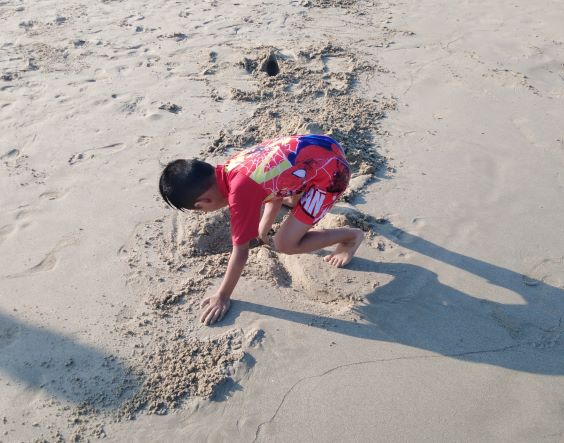 The one-piece Spiderman.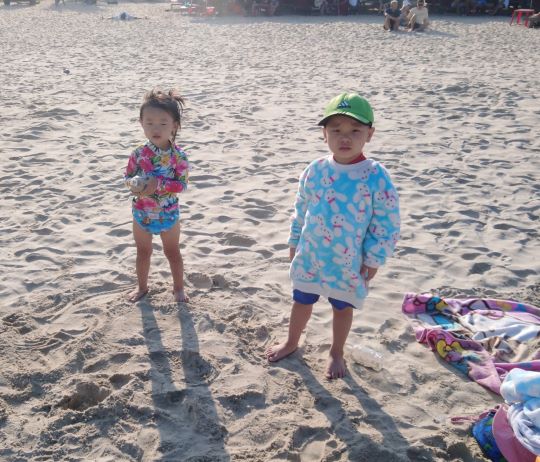 The "You'll grow into it" bunny sweat shirt.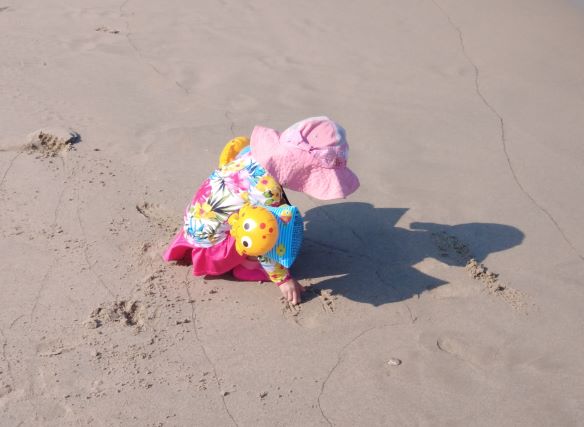 The over accessorized.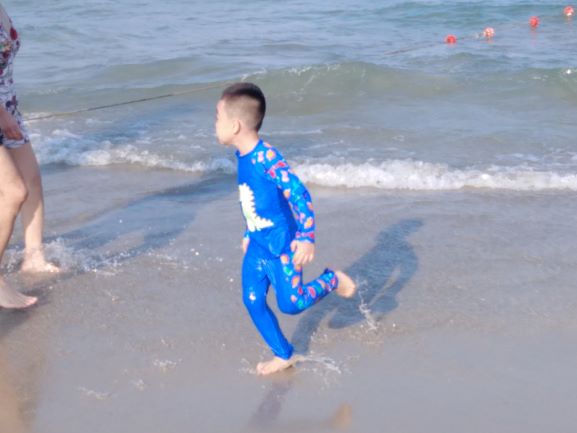 Are these PJs or swimwear? Who cares? One piecers that cover the entire torsel are common for boys.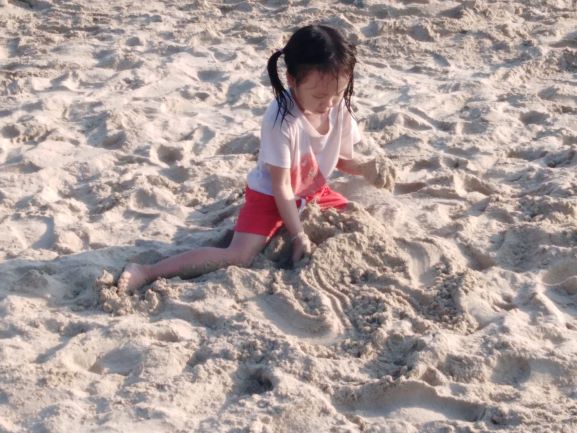 The sand was so pure. A few shells, a few jellyfish, but not one cigarette butt.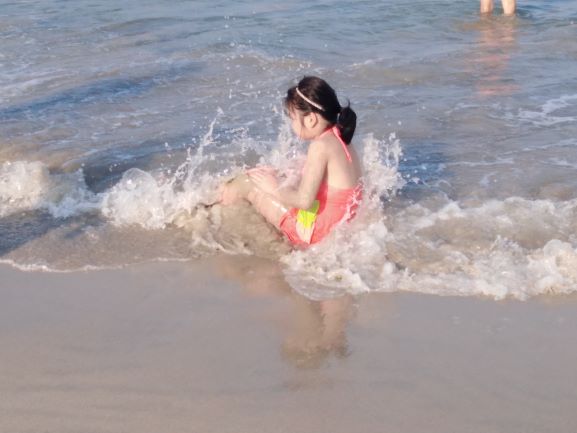 Did you know that sand is one of the biggest blackmarket items in Asia? It's used for making everything from concrete to toothpaste. Don't worry. I don't plan on smuggling any home in my backpack.
This princess had two on her rear cheeks, both of Disney fame.
I love this kid's hat.

This kid wore his winter jacket. It was only 85 degrees.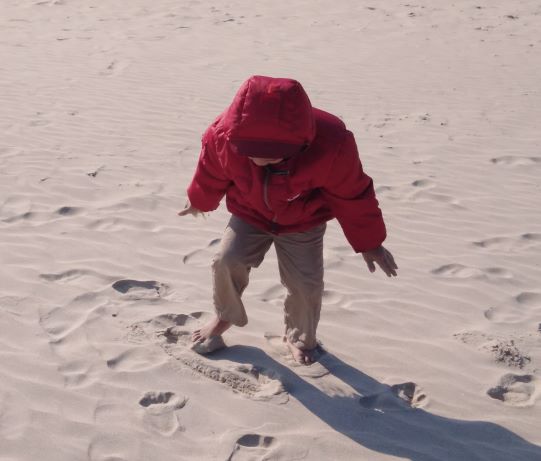 As for me? I sported the only suit in I found in China that fit. A XXXL three piecer. It's not exactly my style but it covered a lot of sag. AARP swimsuit edition, here I come!
How to get to DaNang. I got there through the back door, starting in Sapa, a mountain top village that resets my inner compass. This is a sunrise from my hotel, featuring some of God's best handiwork.
And here is H'annoyed.