I have eaten a lot of strange foods in Asia but this week, my tastebuds ventured to a cuisine that the FOOD CHANNEL has yet to try. Chinese Hospital Food.
I know.
I was curious if they have Jell-o.
I had to have minor surgery, as my doctor spotted some rust on my chassis. Now, if this had happened prior to COVID, I would be on a plane to Bangkok, giving my regular doctor the honors to snip it out. But as Faulkner would say, there is no was. I had to adjust and trust a Chinese-speaking medical team, all curious about a wài guó rén (foreigner).
Through a network of ex-pat women who live in Kunming, I found a good doctor at a hospital that provides a medical translator yet.
Still, I had the lab results sent to my doctor in Bangkok, which were in Chinese. She requested them to be in English. I had a coworker help with the translation, the task being slightly more complicated than grading spelling tests.
After a few exams to ensure there were no infections or mushrooms (mistranslation of fungus) sprouting in this most personal of places, a reservation was made at Kunming's Women's Angel Hospital. Along with palm trees and a piano in the lobby, the hospital has accreditation from the JCI, or at least that's what the sign promises.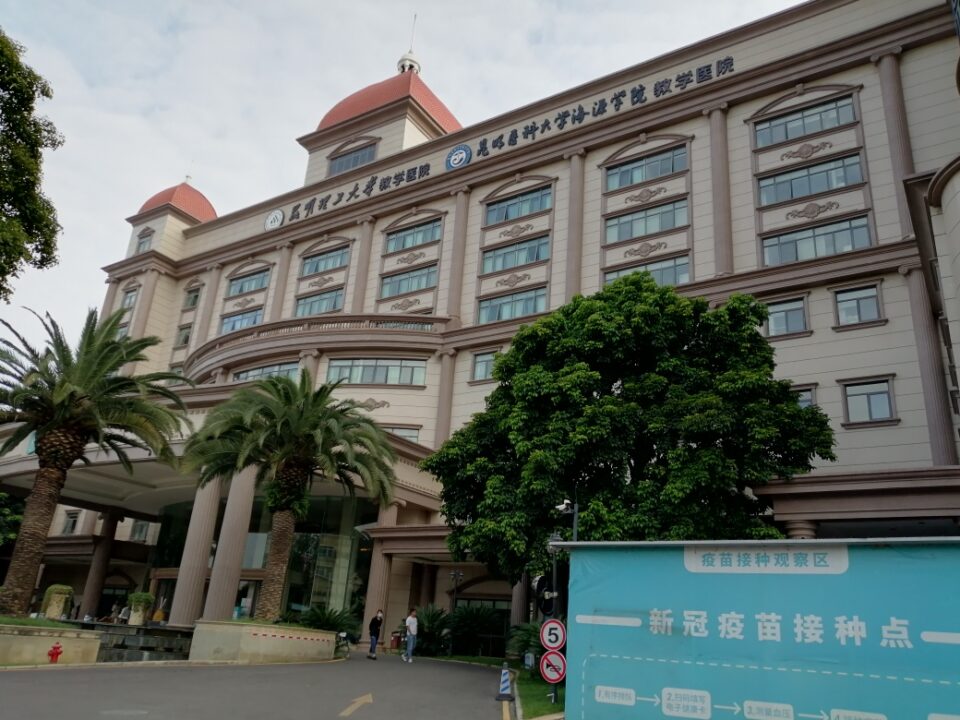 All kidding aside, I trust my doctor and medical team. So instead of fretting about the surgery, I was curious about the food. In Bangkok, where medical tourism turns hospitals into five-star hotels, you can order sushi off the menu. Some Chinese hospitals recommend that you have a loved one stay with you to fetch food. My hopes were not high. But I was surprised. I ate better than I did in quarantine.
After my surgery, I was given a bland snack of noodles.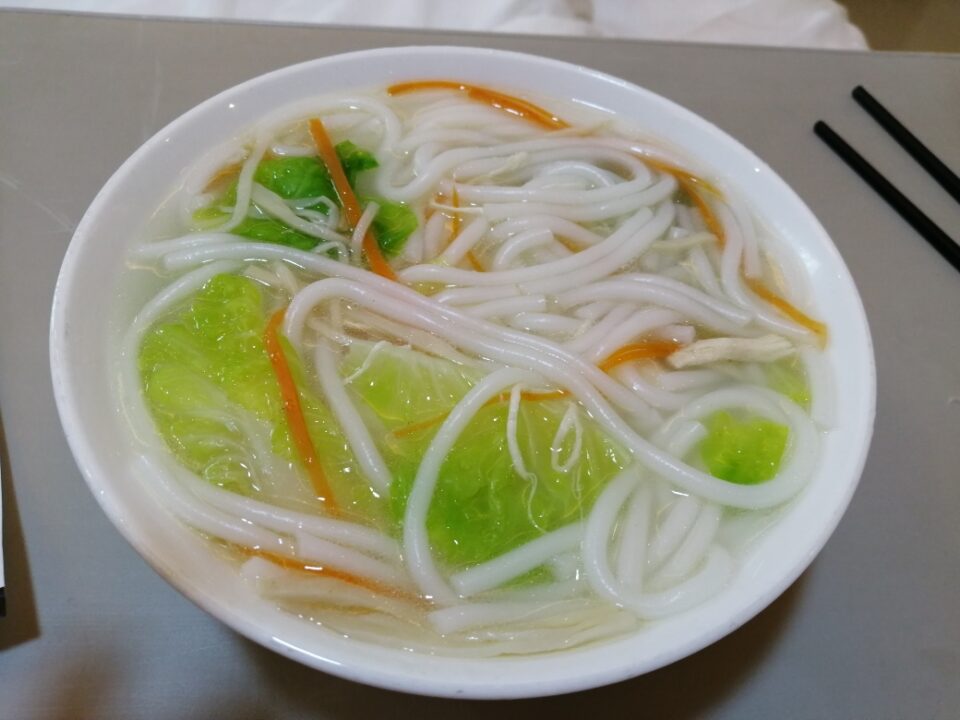 Two hours later, my dinner arrived, in real bowls, yet.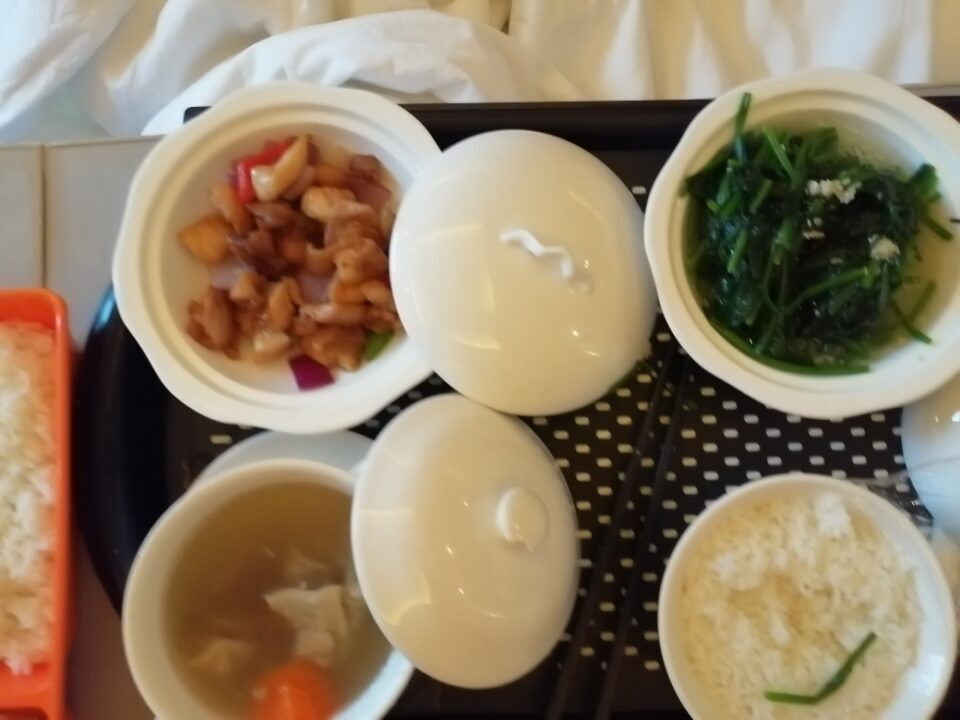 For breakfast, I received traditional Chinese items. Small corn muffins, noodles, and a sweet purple porridge (soy), and an egg.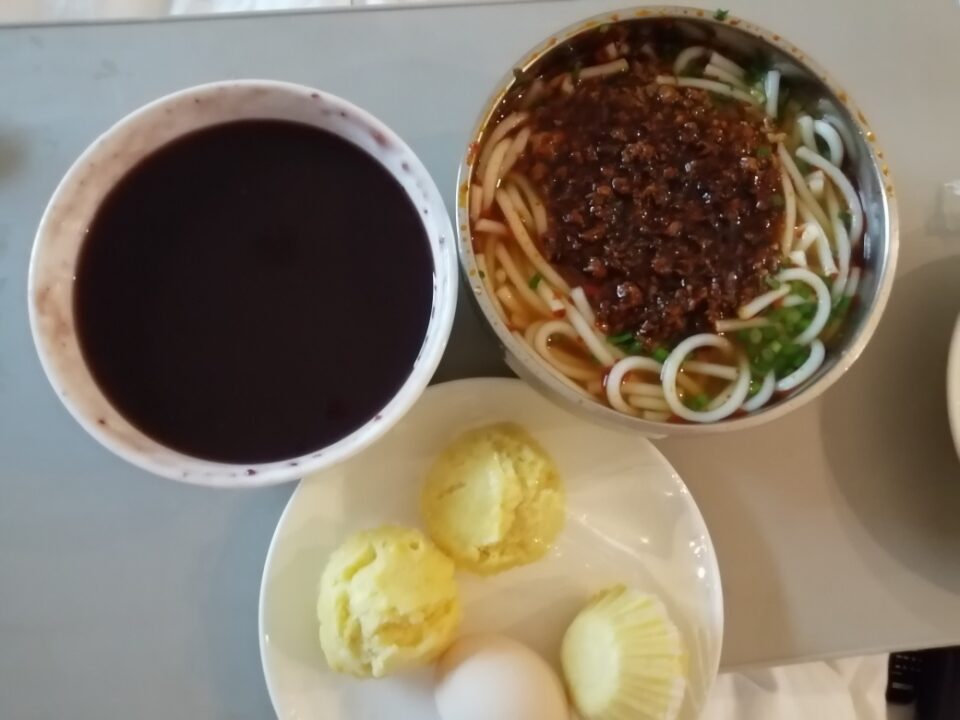 Lunch? More stir fry, rice, greens, and other things.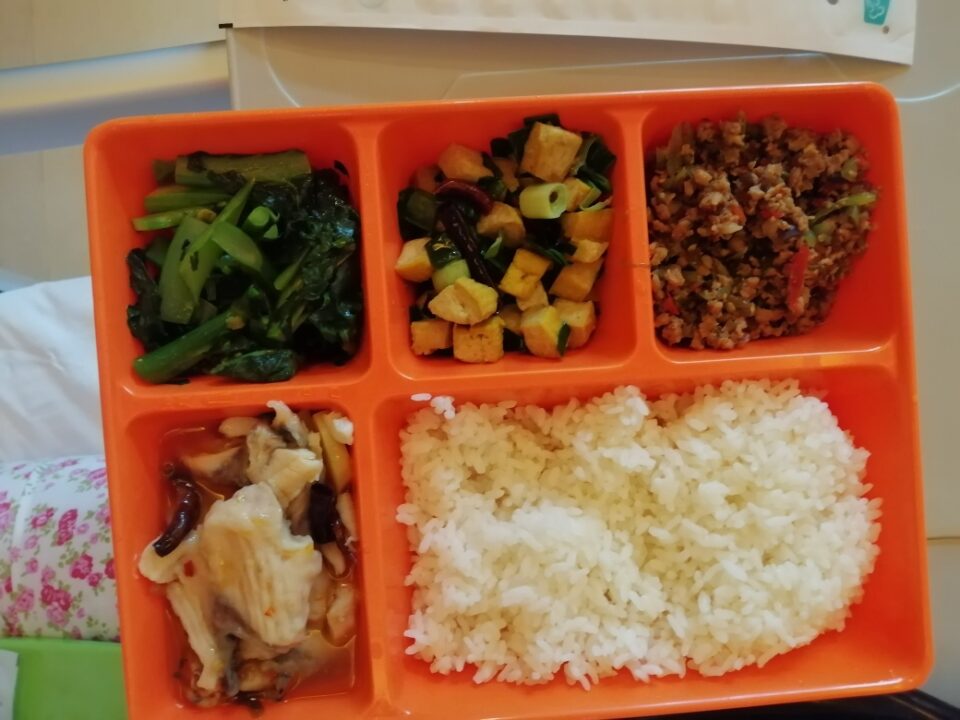 I also received a basket of dragon fruit and mango, but no Jell-o.
I was as impressed with the meals as I was with the procedure. Those details? I will spare you.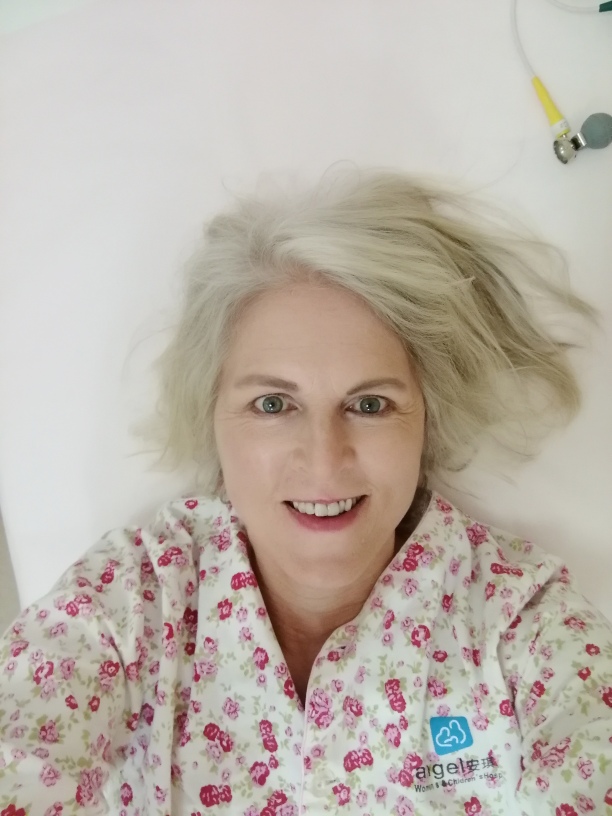 "