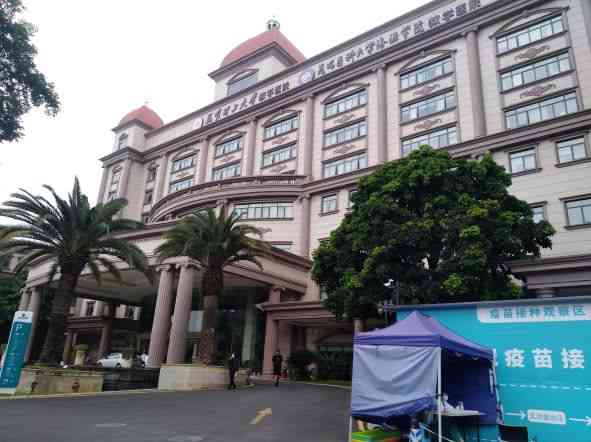 Fellas, you can skip this post.
My gynecologist is a small Thai woman with a voice even smaller. Her name, a jumble of letters from a Scrabble board. The appointments are routine. I quick trip in the stirrups. A press on the bladder. A biting of my tongue. A "this-won't-hurt-much" scraping of my insides.
She pulls off her rubber gloves. "Come to office, now."
I concentrate on my doctor's faint voice, feeling like I'm taking one of those old-time grade school hearing tests. Should I hold up my right hand or left? Neither. Instead, my fingers wander to a small photo album on her desk. No, it's not selfies or pictures of a new puppy. It features Polaroids of the world's worse vaginas, with conditions you pray you never get.
Oh, the joys of medical visits abroad.
Due to Covid lock-downs and travel restrictions, I haven't been able to peep that photo album lately. Like many of you, I have not been able to return to "home" for that annual squeeze and probe. We've ignored our gals and pray we haven't caught anything on a public toilet seat, that is, if we managed to find a public toilet that has one. So what's an expat to do when it's time to get back on the saddle again–wait–I mean back in the stirrups?
Make an appointment for at Kunming's Women's Angel Hospital for your mammogram/pap smear. Considering China makes more babies than any other countries, maybe it's time we trust them with other female needs.
Since my Chinese language proficiency is right up there with my brain surgery skills, I selected Women's Angel Hospital in Kunming. 昆明安琪儿妇产医院_官网 (kmangel.com). One perk is that they offered me a personal translator. Another perk is that I don't know the doctors. While I like Boya for a pee in a cup, pesty parasite sorta thing, I didn't want the same faces I see at Reader's Theatre to view my personal business. Too weird, if you know what I mean.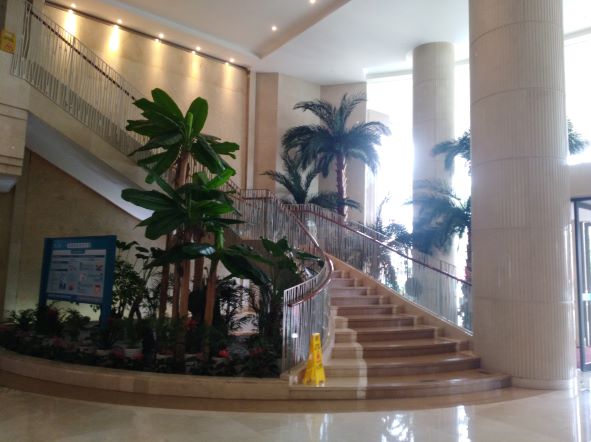 Women's Angel Hospital isn't a public hospital like where I got the bee sting therapy in my butt. It was cleaner and I have to admit, impressive with the swooping steps in the lobby. Plus, the doctor didn't have a pack of cigarettes next to her computer.
SCHEDULING YOUR PAP/MAM APPOINTMENT IN CHINA
Along with a pop up screen to enter your info in English, you'll find the JCI logo at the website. That means the hospital has been accredited by Joint Commission International, the GoodHouseKeepping Seal of Approval for medical institutions.
I made an appointment through the Pop Up Window and actually shared my WeChat info, allowing for instant language translation on my phone. I called on a Monday and had a time slot on Tuesday.
The translator met me in the lobby. Again, wechat was helpful. I sent her a quick photo of myself in front of the entrance.
Bring cash–as in China, services must be paid for first.
After paying, I was escorted to a nurse's station to get my vitals checked. From there, I went to station two, the OB GYNIE doctor. The examination room was private , not that much different than at Bangkok's Bumrungrad but a step up from Northwest Memorial in Chicago, which I found rushed and unprofessional, from rude receptionists munching on snack chips to the assistant who called –I kid you not–while she had a bite of Whopper in her mouth–to inform me I had suspicious test results.
Differences
You are not given a paper gown but will "bare all" behind the screen. Yes, wear your good undies because your doc will see them along with your melting jell-o of a figure and lattice of veins climbing your legs. My doctor was a female and she performed the pap smear quickly and uh, painlessly. You still get a little ow, but not as bad as a COVID nose swabbing.
NOTE: the name of a pap smear is muddied in translation. When making an appointment, request "the test that checks for HPV and cervical cancer". Since mine are a bit complicated–thank you very much, unfaithful ex-husband– I supplied my records from BKK.
The next stop was for an ultra-sound scan of my breasts and uterus. I was escorted to a different room and again, the procedure was clean and slippery. No squeeze between two sheets of glass, just a smear of cool jelly. Again, you won't be given a gown.
The film of the procedures will be given to you. Don't lose it. You are expected to keep your own medical files.
From the ultra-sound exams, I went to the next stop, a blood test. Since one of my sister's had breast cancer, the doctor wanted to check for breast cancer blood markers. The results of this test and my pap would be sent to me in about ten days.
I had one final stop with the OBY GYNIE, who explained that the ultra sounds looked OK. If they were suspicious, further appointments would have been scheduled. I needed a prescription, which was filled for $4. NOTE: test results will be in Chinese. I couldn't read mine, but that's when a translator helps, a human one. I would not advise using the WeChat scanning app to explain these.
The final stop was to get a final fapiao, or receipt, to submit to my insurance company. The final tab? About $350.
The entire ordeal took under two hours.
Hopefully, travel will resume between countries and so will appointments with our favorite doctors. I miss my Thai Gynecologist but not her photos.