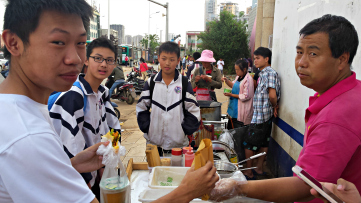 Chinese teens are no different than American teens: as soon as school lets out, they reach for a snack.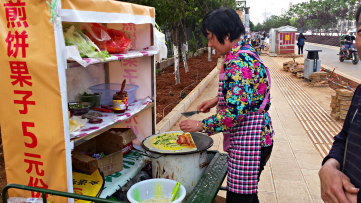 This lady had a Chinese burrito. An eggy "tortilla" packed with spices, chips and a Chinese hotdog. I'd rather have my fingernails removed than eat a Chinese hot dog.
The ping pong team was still practicing…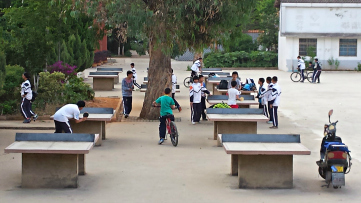 but the girls were at their favorite noodle hangout.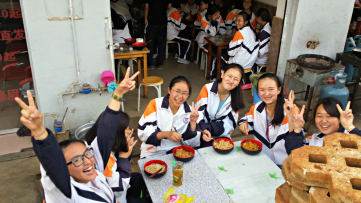 Then there was the Cheeto Man. This vendor has a machine that looks like something Mr. Haney jerry-rigged together on Green Acres. I don' t know what he puts into it, but it poops out Cheetos that he slices and sells in pillow size bags for about fifty cents. I'm always a bit reluctant to eat them, feeling that they'd taste a bit like car fumes…but I'd inhale the entire bag anyway.
I always thought Cheetos were made in a hollow tree by elves…or is that cookies? I don't know.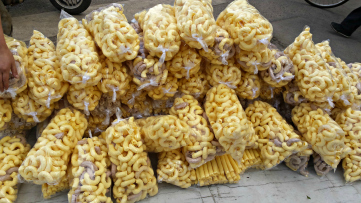 I didn't eat at any of those places.  I picked a local restaurant that was packed with Chinese soldiers, a sure sign that the food would be good, cheap and there would be cold beer.  But as soon as I sat down, I got mobbed by a pack of  Chinese students.  They don't see many Americans so they were excited to practice their English with me. As I  helped them conjugate a few verbs, one of the student's mother was the restaurant owner. She gave me a big smile and a few extra dishes.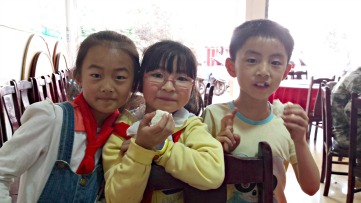 So I walked for two hours without passing one McDonald's or Starbucks. Quite refreshing. Bu I did pass this little boy. He didn't eat street Cheetos, either. He ate what all little boys do.
Dirt.