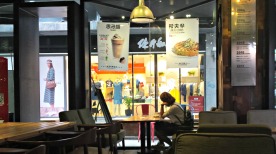 I miss some of my hang outs in Chicago's Uptown. Everybody's Coffee The lobby of Friendly Towers. Dollop. But I  do have a few hangouts in Kunming's BeiChen area. Here are some of my stomping grounds on the flip side.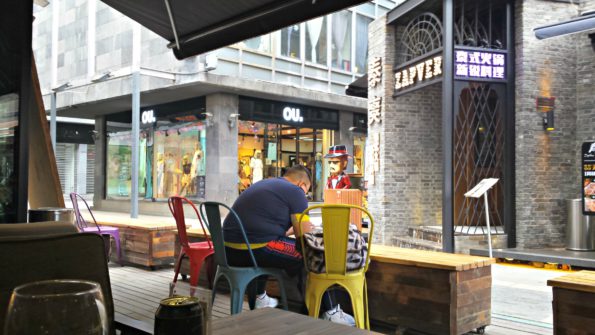 This is one of my favorite coffee shops in the BeiChen Fortune Shopping Mall.  They have coffee, waffles and beer!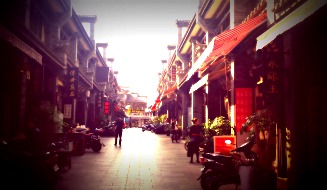 This is the "new" bird and flower market on the north side of Kunming. It's fun to wander around and look at the puppies, kittens, birds, lizards, plants, baubles and beads. I don't think any of the restaurants in the market serve dog, but there is one that  serves bugs. The fried caterpillars looked like puffy fingers.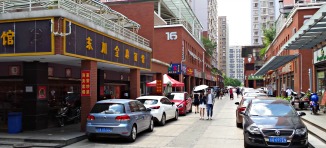 This is one of the restaurant alleys in my xiao qu or neighborhood. The place on the corner had killer m?xiàn (over the bridge noodles).
This boy is sleeping in front of the Chinese version of Dunkin Donuts. You get a hot soy drink and  omelette flat bread to go for about fifty cents. Yummy.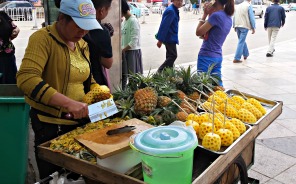 This is where I go for my after school snack. I get a pineapple on a stick. The pineapple lady dunks it in water to clean it, then I eat it while I wait for my ride.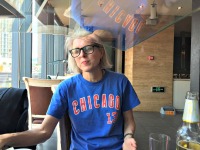 Here's me doing my Harry Caray impersonation at a Korean restaurant.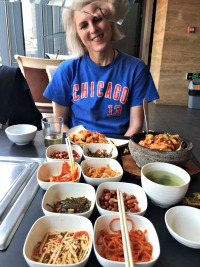 All of this food for less price than a beer at the ball park.