I don't know what smell was more alluring, the smell of old books or the red peppers. It was a hole in the wall Thai book noodle shop in Ayatthaya, Thailand. The eighty cent train ride from Bangkok transported me back in time to the land of ancient temples and cheesy paperbacks. I browsed the browning pages while waiting for my Pad See Ew.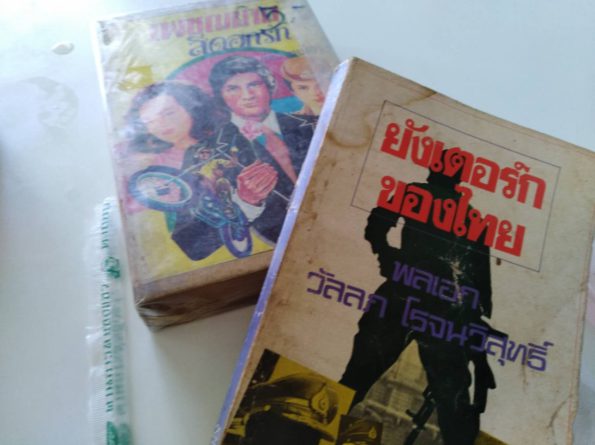 Under a pile of Thai spy novels, a small blue book catches my eye. It is a diary. My eyes want to devour the author's secrets. I can't resist. I crack it open. The first few pages contain passwords written in the secret frosting language and translations of important words such as donut and shampoo.
This is my kind of writer.

But the rest of the diary? It is empty.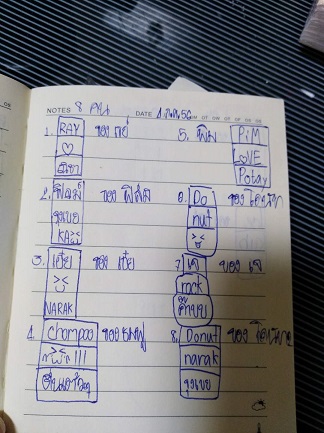 "How much?" I ask the shop owner.

"You can have."
The proprietor hands me a pen, sensing my need to write.
I start scribbling my thoughts in a diary that is not my own. Would the original author's story be mingled with mine? Would our paths somehow be intertwined, our adventures switched like a Disney movie?

I thought about the diary I lost two years before while making a mad rush for a train, a train I ended up missing in Surat Thani สุราษฎร์ธานี . I wondered if my story ended up in a used book shop like this. I wondered if a Thai tourist in a parallel cafe was trying to decipher my brain ramble while waiting for mac and cheese.

I leave the noodle-book shop and enter a rat maze of a local market. I make a left at the sleeping egg lady. I see the Blind Massage.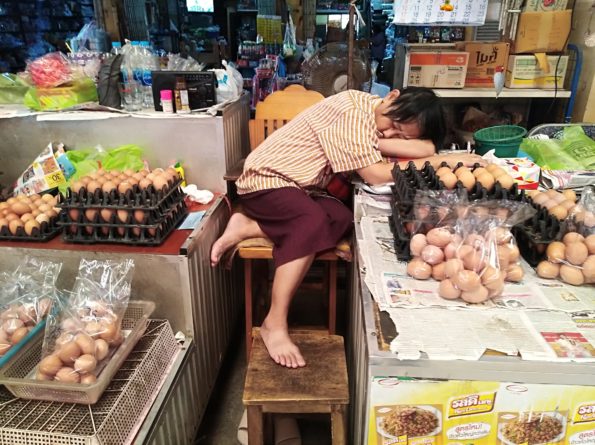 The masseuse reads my story with his hands. He can tell I'm American by the sour smell radiating from my skin. He feels the walnuts of tension I hoard in my shoulders like a squirrel does acorns in its mouth. He can tell I'm thinking about next week's forty-four-hour-one-way commute to Wisconsin — to bring closure to a chapter of my life that didn't end with "they lived happily ever after". He skims over the part where I'll be getting fifteen years ripped out of my binding.  He can tell the only thing I'm looking forward to is the Hindu vegetarian meal.

It's the next day. I'm back in Kunming. I visit my favorite restaurant that specializes in local cuisine: bugs.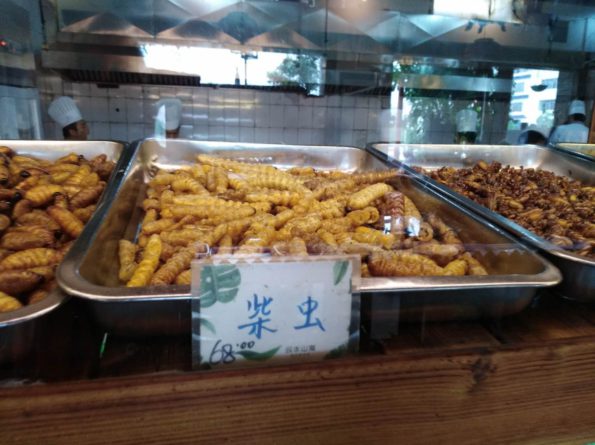 Though I love roasted larva's nutty flavor, I bypass the creepy crawlers. I am hankering for a dish I call Chinese Hamburger Helper.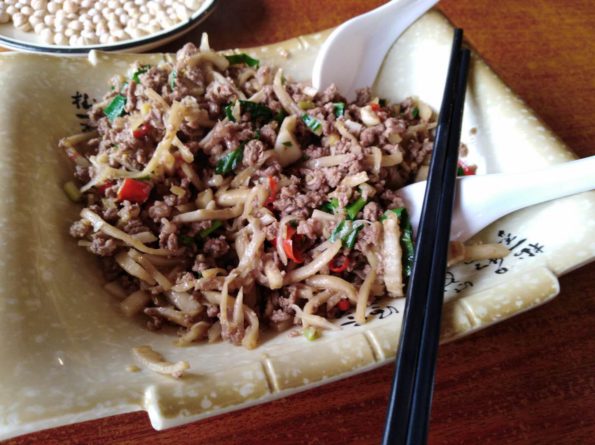 Actually, the dish is niú ròu 牛肉–  a beef specialty with red peppers and a slippery  pickled vegetable, giving it a spicy kick and sour swing.  I woof it down along with a bowl of rice speckled with corn. I chase that with a cold Dali beer. I enjoy the meal  but there is one thing missing.

I have nothing to read.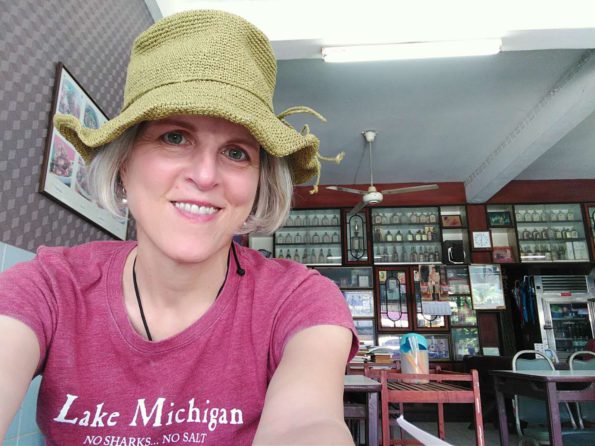 Time to write my sequel.