Yunnan, the Southwest Province of China where Kunming is located, is a cave-explorer's mecca, something I didn't take advantage of until the Covid-19 travel restrictions. Until then, a cavernous place to me was the back table at the local Starbucks. But I signed up for a one-day hike with a local group called Back to the Valley, a hike marked as –I kid you not–the "ugly trail" expecting the routine mountain trek, featuring a run-in with a herd of goats and the crisp smell of Cyprus trees. I had no idea that when I boarded the bus in Kunming, that I would end up in the land where motivational posters are created, or in Chinese, Tian Sheng Jiao.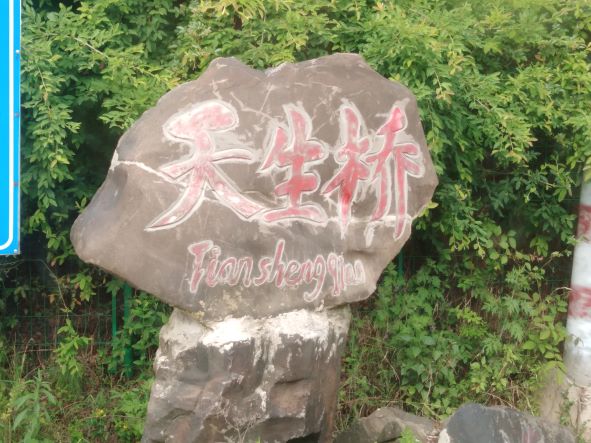 The insane landscapes are nestled in the nooks and crannies of tobacco fields, where you supply your own perseverance and all of that other inspirational stuff.
Though his passport says he from Poland, the organizer of the hike, Martin is a caveman. His note to the group–which I failed to read thoroughly–included this vital info: bring a cave light, flip-flops for crossing streams, a hat to protect your head from bat guano, and of course, sign the insurance forms.
Our group entered the land of hobbits by wading through squishy cool streams, each cave was like being inside a blown-out eggshell. Rays of sunshine would beam in, an effect the Chinese called "Jesus light". That's when it dawned on me, I'm no longer in China. I'm in the land of motivational posters.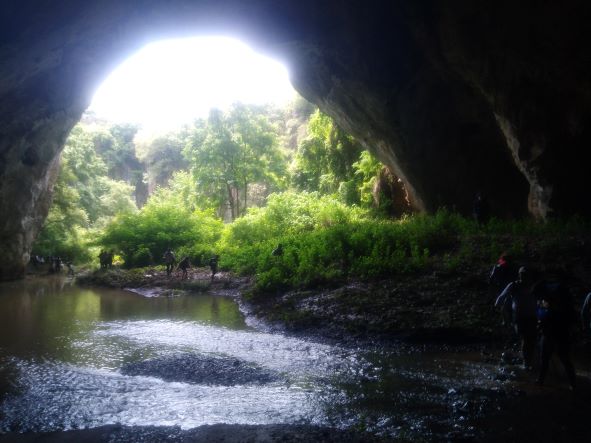 Here are a few motivational posters that I stumbled into: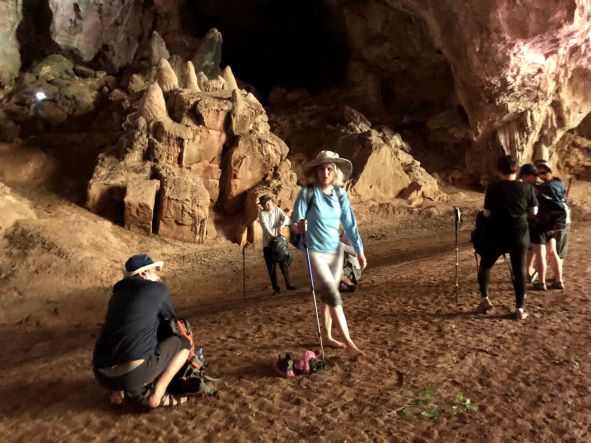 A day without sunshine is like, you know, night. – Steve Martin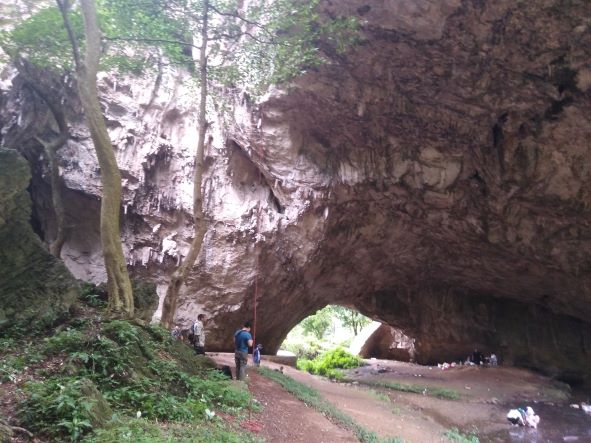 If at first you don't succeed then skydiving definitely isn't for you. ~ Steven Wright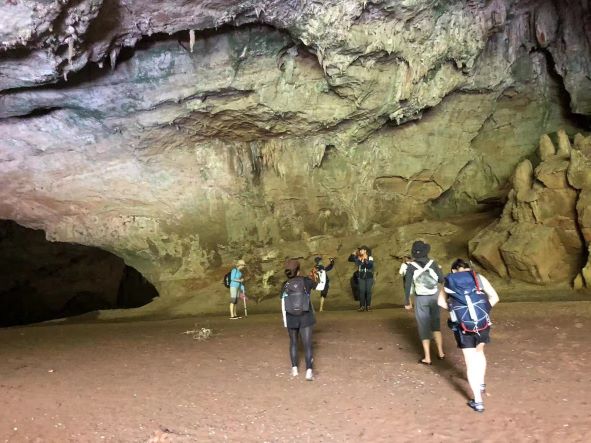 If you fall, I'll always be there. – The Ground
I was advised to wear a hat inside the cave due to the guano droppings –they fly around the dome just like the animated bats in the opening of the Scooby-doo, their screeching competing with the buzzing of drones. Next poster: The only difference between men and boys is the size of their drones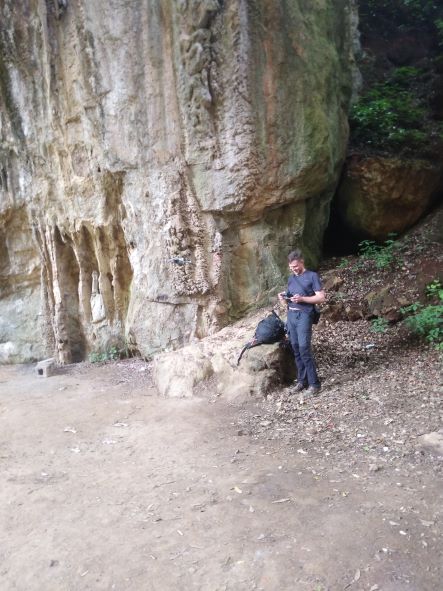 There only one photo that was snapped that day that didn't have the makings of a motivational poster. A fair amount of plastic trash was washed into the caves from floods, much of it faded.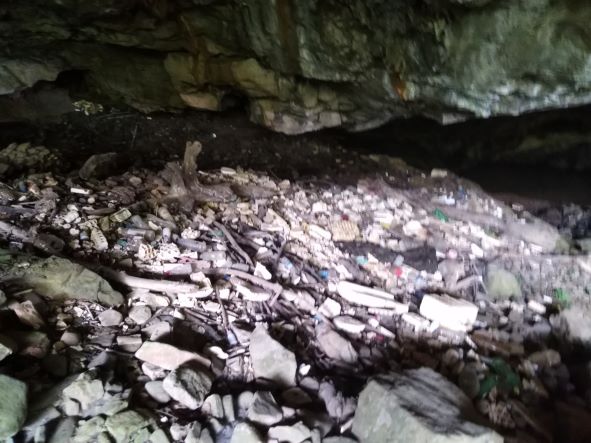 The trail to the cave was insanely slippery at places like all of the red earth of China after one good rain. Rain turns trails into a slip and slide, perfect for twisting an ankle. Poster: The road less taken usually will get you real lost.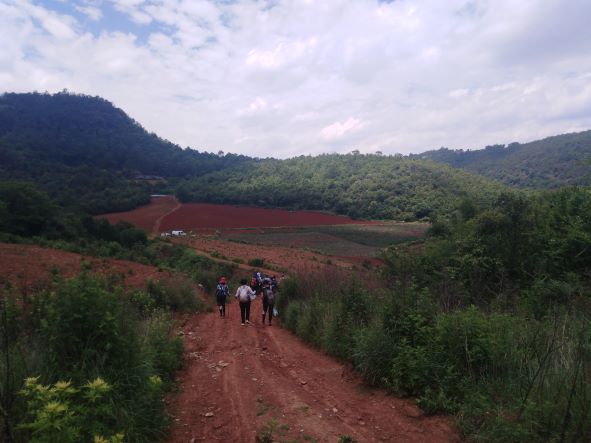 Sunglasses were helpful, not just for the sun, but to protect against scratches when trekking through thick foliage. Another caption not ready for an inspirational poster: Failure is not an option, unless you are searching for a signal.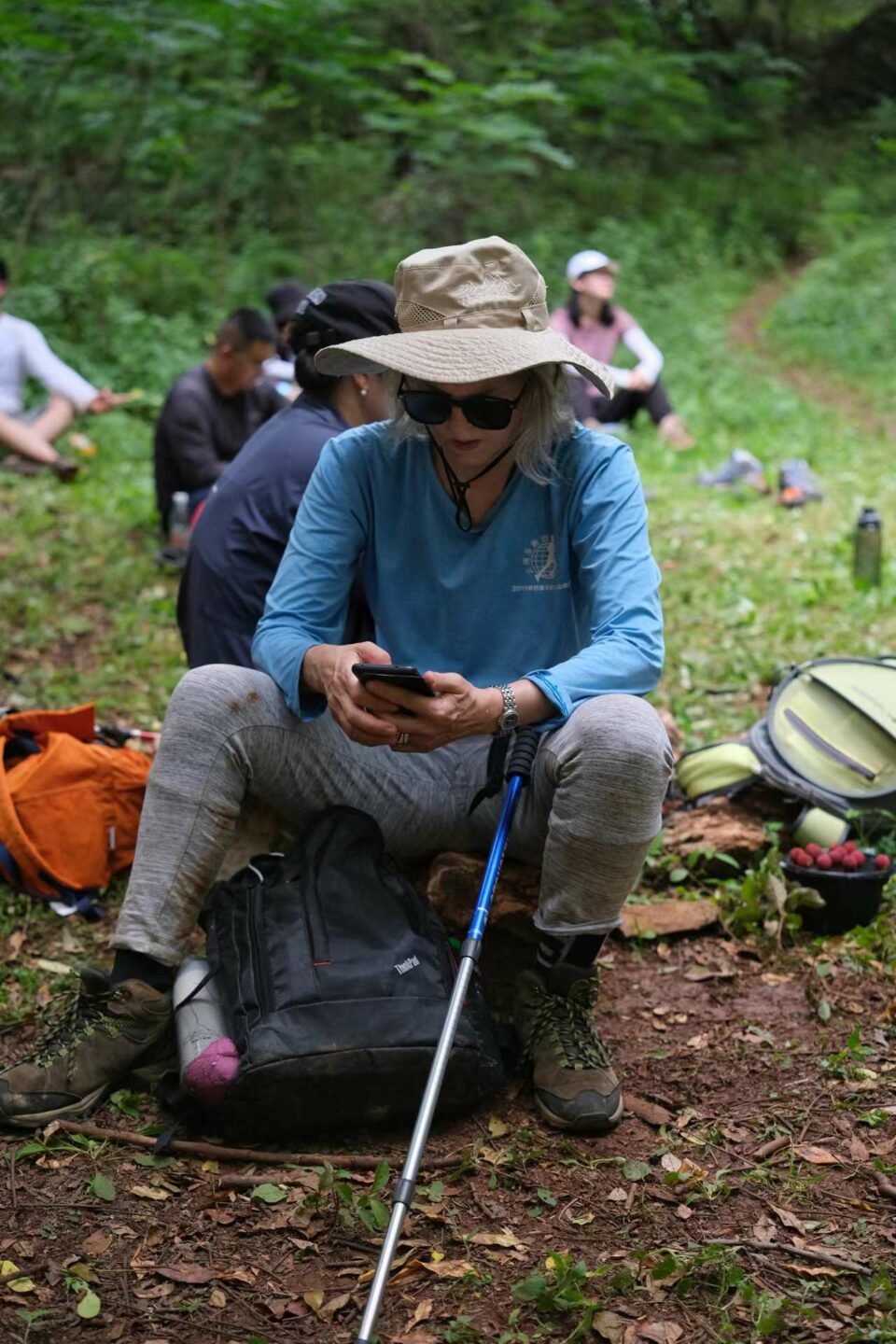 Being new to serious hiking, I was surprised how far accoutrements have come. One hiker offered me an icy beer, thanks to dry ice in his backpack. Another was able to heat up noodles, with the help of some chemical heat bag. Still, there is not a gadget to help you keep your balance. Quote: If your path is more difficult, it's because, well, you are too old to be doing this.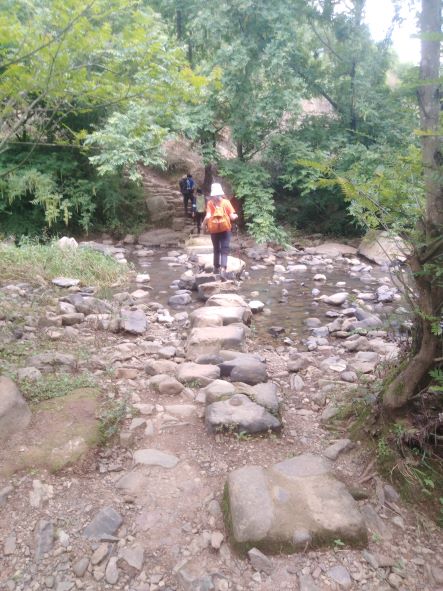 Afterwards, we ate at a local restaurant. Zhongzi (dragon boat festival rice dumplings), wild herbs and other minority dishes were on the menu.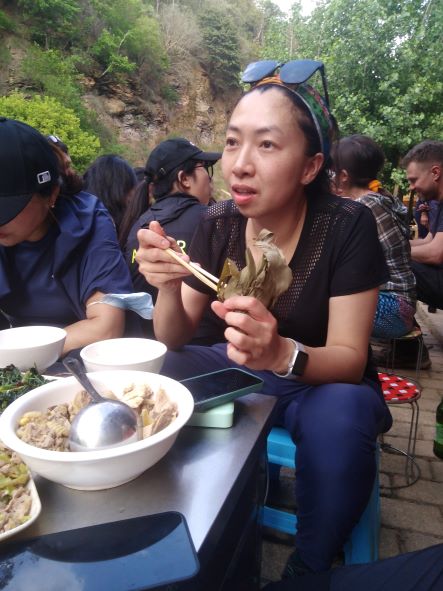 One of the highlights was made a friend, Orchid. She is about my age. We had a good conversation thanks to phone translators. Her motivational poster would read: If you get a mid-life divorce, make sure you get the house in Chengdu.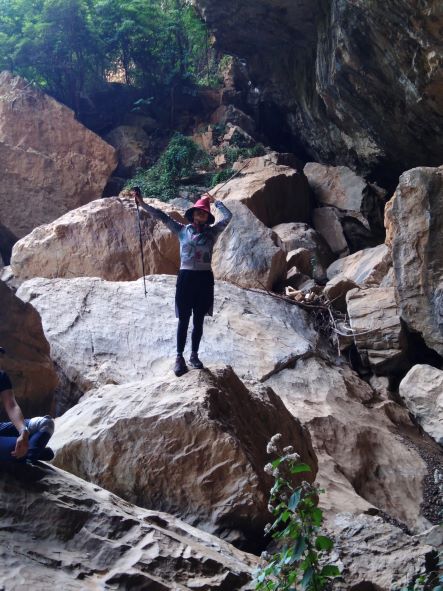 Another trekky was Venus, the drop-dead gorgeous mother of one of my students, and beauty in this photo, which is why there are many happenstance photos of me. Her poster? The most important thing a woman can have –next to talent is a good hairdresser–Joan Crawford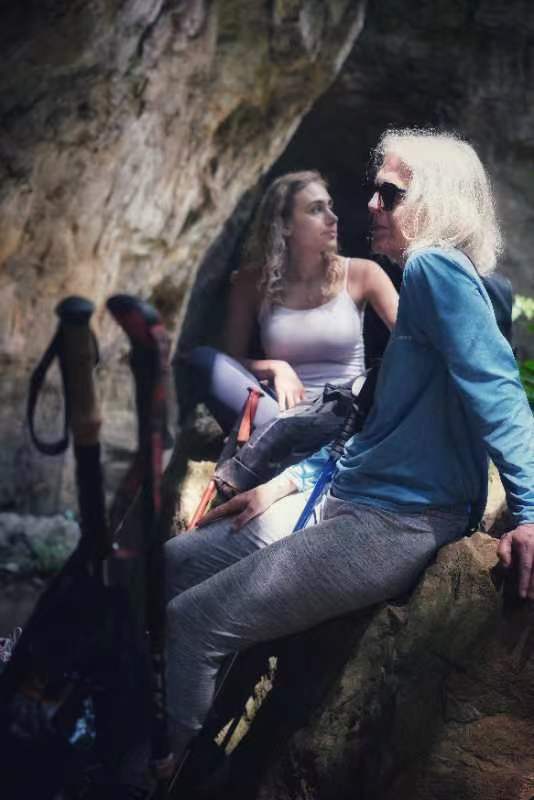 After our tummies were full, we snoozed on the bus until we got stopped at the COVID-19 check point outside of Kunming. A haz-mat man boarded our bus and everyone had to show a current health code.
Even after this experience, I am trying to think of a quote for my own inspirational poster. In college I had an inspirational plaque that read, if you can't dazzle them with brilliance, baffle them with bullshit. But today, my inspirational poster would read: Invest in good shoes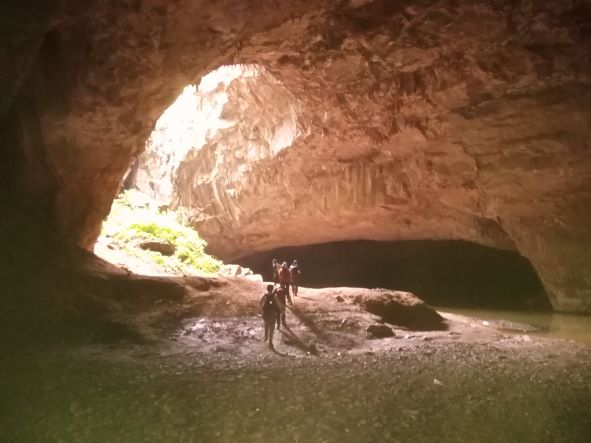 Or,