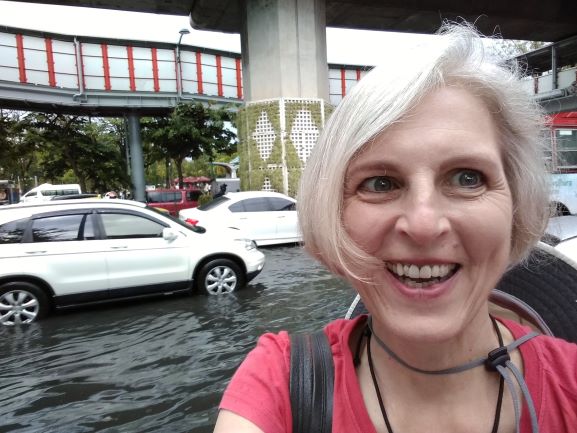 Living in Asia means a life full of surprises. Some good, some frustrating, some predictably weird, like the on-off switch to the rainy season. The amount of rain that can be dumped in Bangkok in twenty minutes is insane.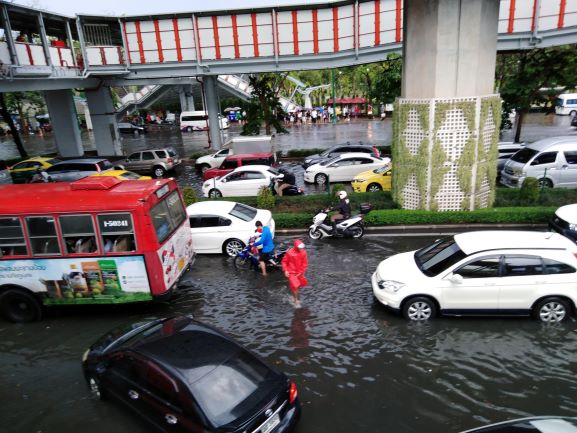 But there's no such thing as global warming, so no need to worry. Just buy yourself a swamp boat like they had in Gentle Ben or some good galoshes. Along with rain, never again will I be surprised by the following: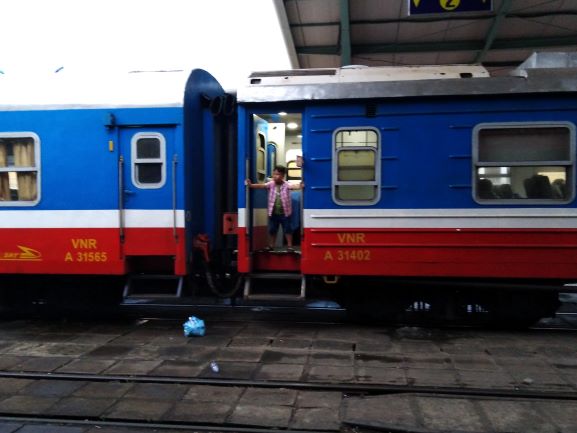 How much of a mafan it can be not to have the correct passport number on a train ticket. For some reason, the passport number on my last adventure belonged to an olive-skinned male, which was brought to my attention by a uniformed Chinese official. The only reason why I wasn't required to purchase a new ticket was because the train pulled an Elvis and already had left the station. ADVICE: Check your tickets at the counter even if the three million people standing behind you in line are pushy.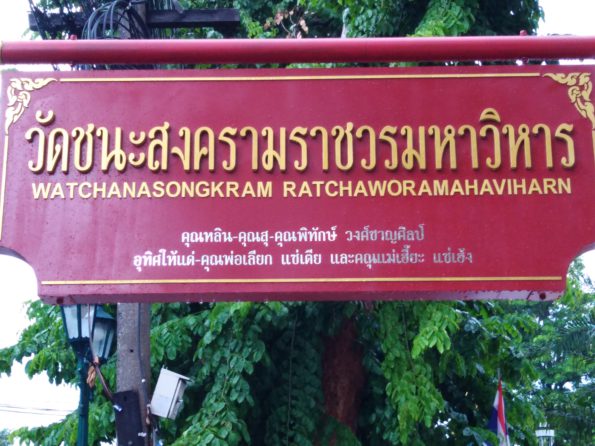 Never again will I think my spelling words are too difficult.
Never again will I be shocked at the line to get through border control at Bangkok's Don Mueang airport which are still shorter than the lines as Suwanabhumi. On a good day, it's about an hour long, which was longer than the line for this water rollercoaster ride.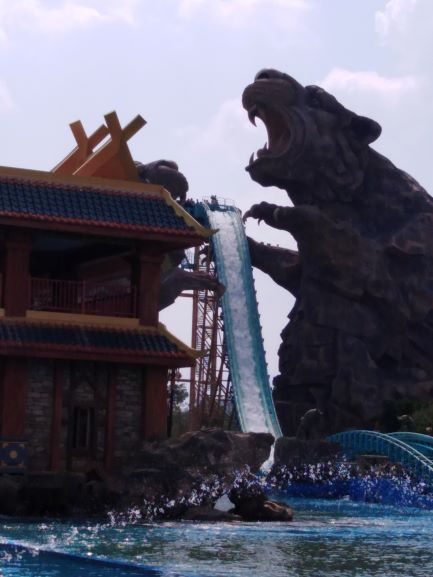 That brings me to my next "never again". Never again will I ride on a Chinese roller coaster. I have a thing about construction that goes up quicker than an Erector set, especially in a country that routinely cuts seat belts out of vehicles. Speaking of water, back to Bang-flood-kok.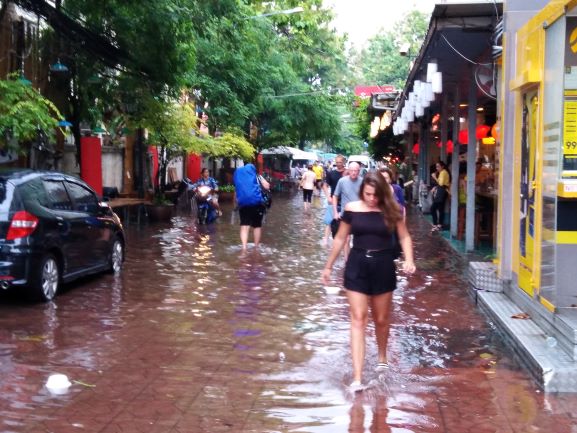 During this time of the year. it can rain like crazy for an hour and the street tides will ebb by dinner time. This is Bangkok's Khao San district. It's while I never again will stay near Bangkok's Nana area.
Khao San is a mix of old Bangkok funk and hipster hangouts, like Chicago's Wicker Park. Khoa San has Burger Kings butting up to Spirit Houses instead of street workers bursting out of their orange spandex minis.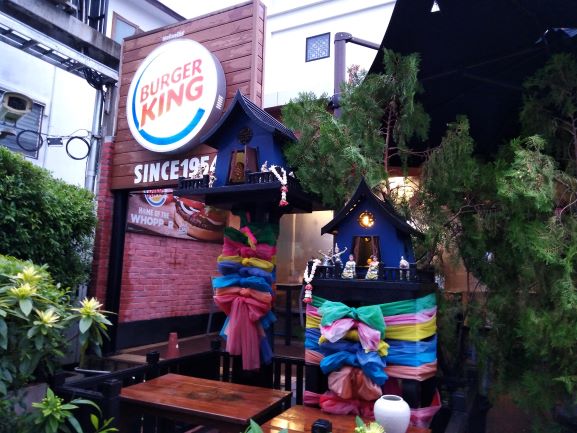 Getting to the Khao San district is a bit tricky. It took a train, a water taxi on the Chao Praya and finally a tuktuk who still had a hard time finding my $15 a night hotel on the maze of tiny streets.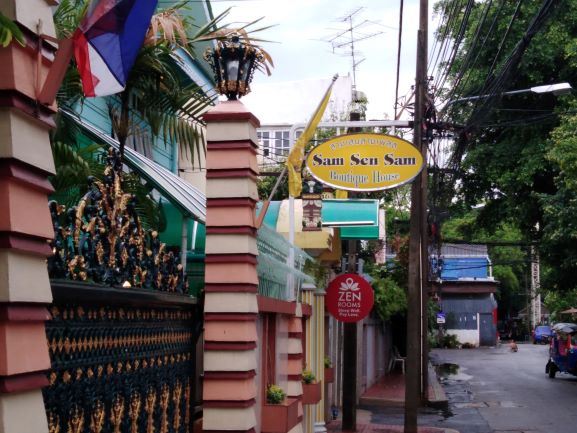 Plus, Khao San has more street food than street. So never again will I pay more than two bucks for a heaping plate of Pad Thai.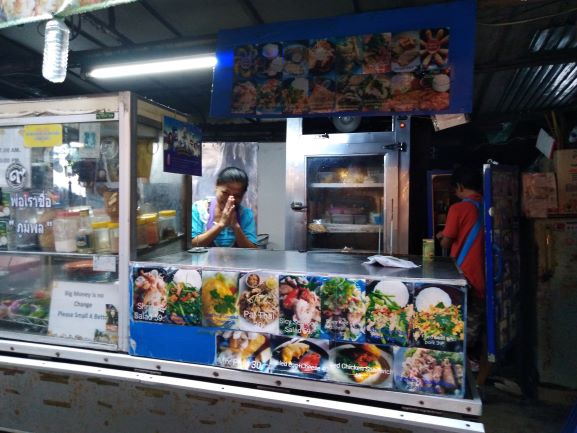 And one final "never again". Never will I contemplate making waffles with a goose egg. I'll just leave it at that.