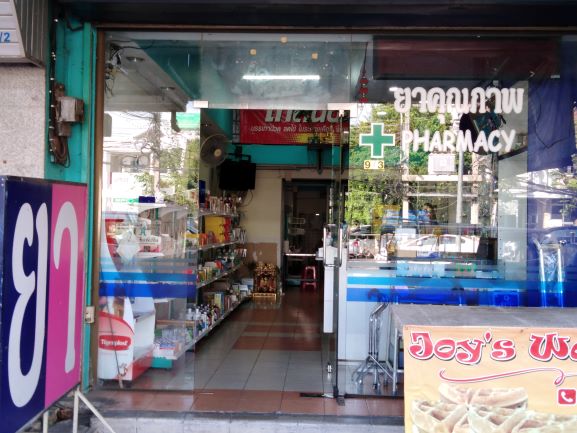 My gut is immune to most bugs in Asia, those I eat as well as those that are festering in a piece of pork. But I did get a bladder infection on the road. Or off the beaten path Actually, in the middle of nowhere, Ayutthaya, Thailand, the ancient capital of Thailand.
If I had been in Bangkok, things would have been simpler: just stop by the local world class hospital of your choice as medical tourism is a big of a draw in Thailand as the beaches of Phucket.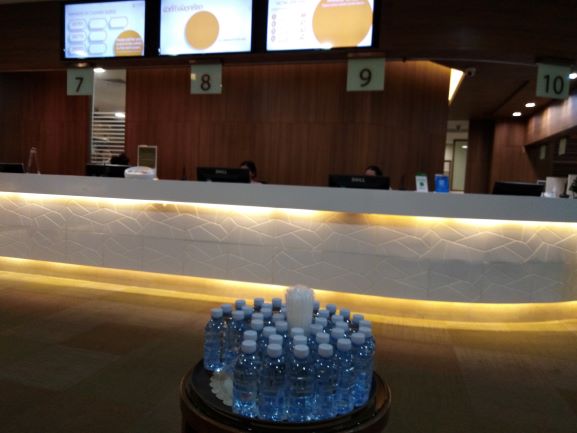 Or, If it had been a kidney stone, I could have done what a good did a few weeks back: ride a tuk-tuk around the city and jiggle it out.
But what do you do if you're in the middle of nowhere peeing razorblades?
Go to the market.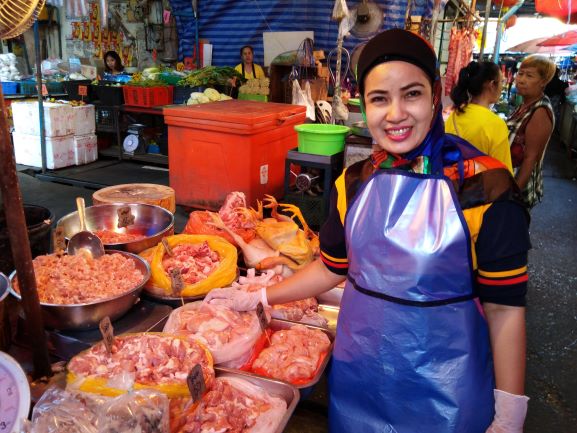 In Thailand, China and Vietnam, penicillin is available over the counter at most drug stores. A course of kick-bug antibiotics set me back 20 baht, less than a piece of guava fruit, (about eighty US cents).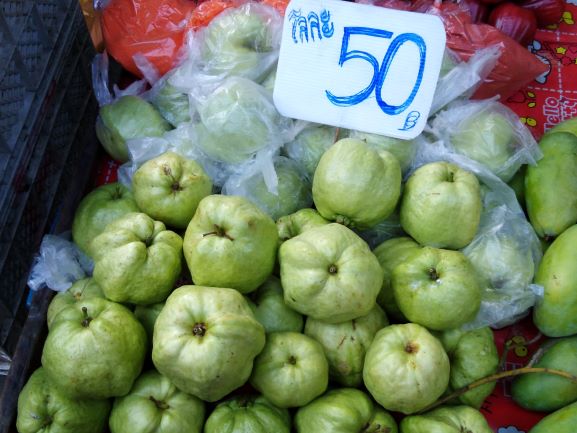 But Penicillin isn't the best thing to experience in a Thai market. Since the weather is more extreme than China, colored tarps hangover the market area, keeping the sun out…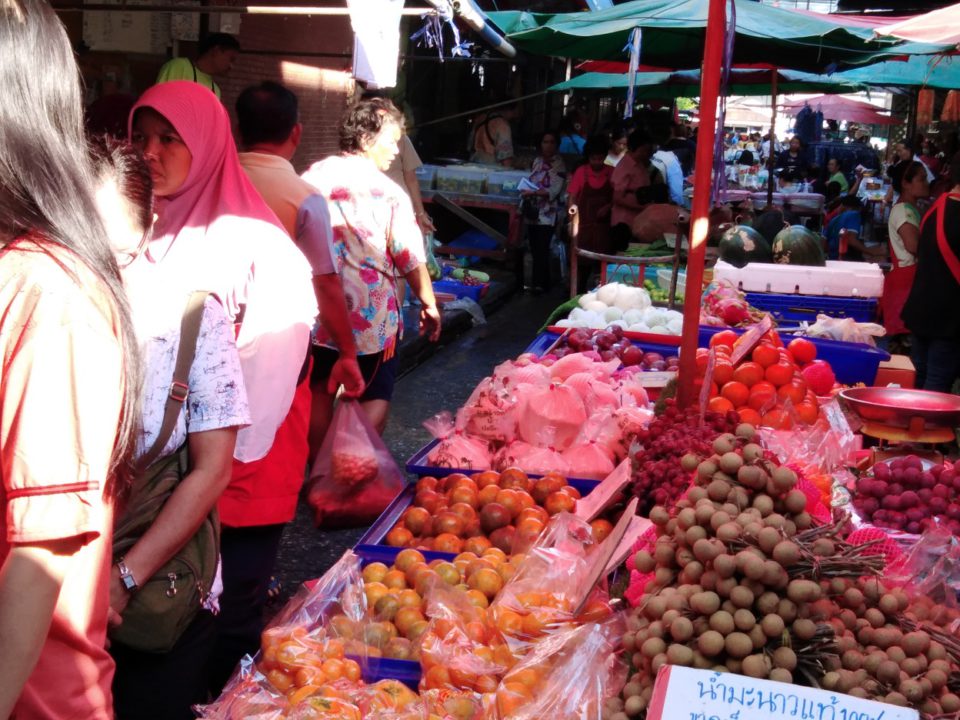 and the smells in.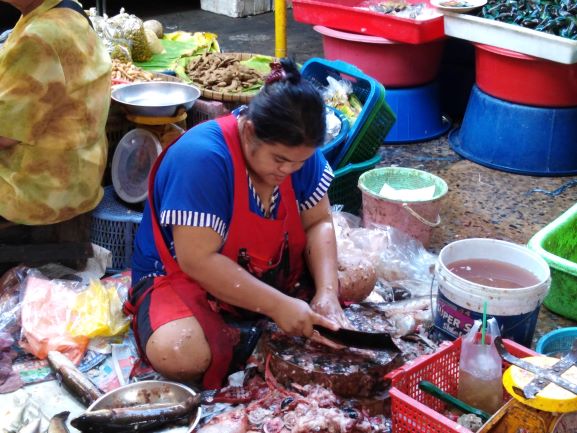 Freshly crushed spices and sauces can take your breath away.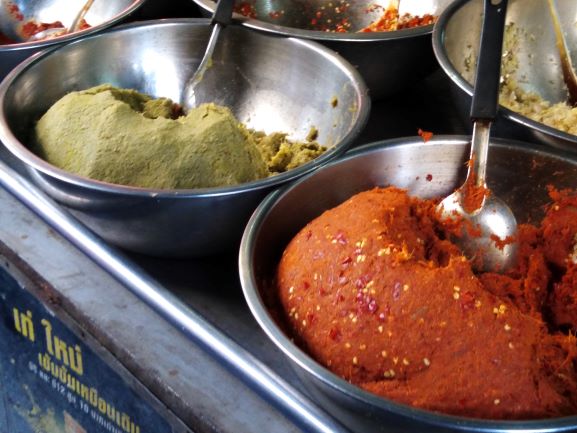 You can purchase everything from fresh fish….
to bulk rice..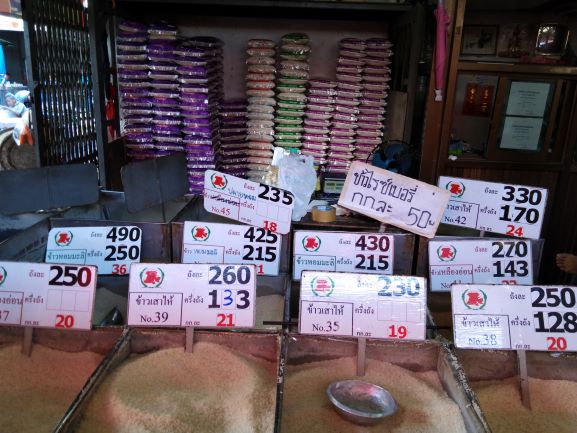 to whatever this guy isn't selling because he's too busy checking his phone.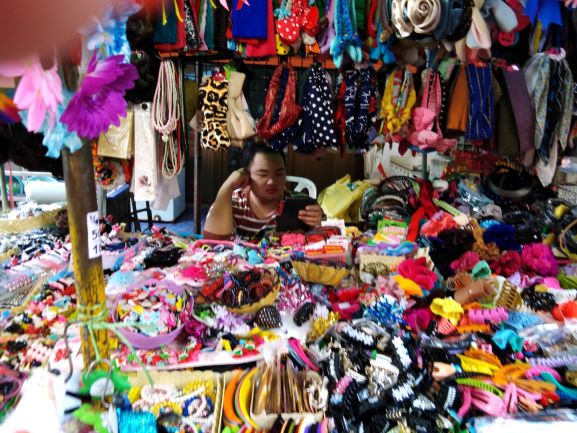 Sorry, the little girl isn't for sale.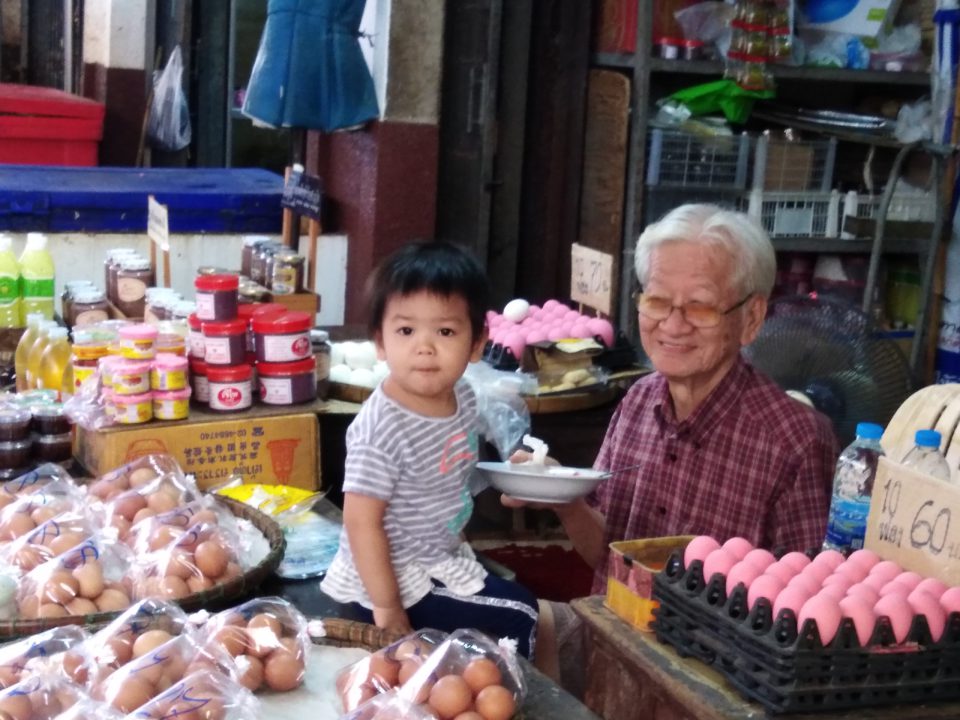 But like markets on the beaten path in Asia, tourists can be taken advantage of. They'll charge you fifteen cents instead of ten. So if you're budgeting your baht, follow a Monk. You are less likely to get ripped off.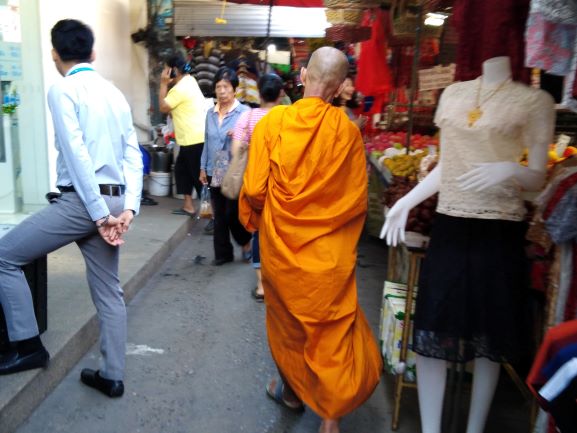 Unless of course, he rummages through this…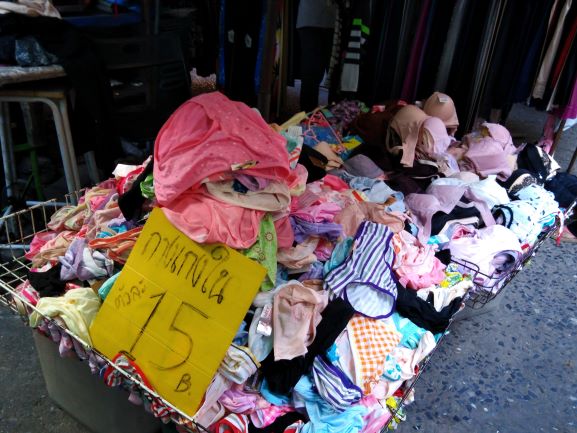 Speaking of Monks, I have never seen on wear a bike helmet. Do they know something I don't?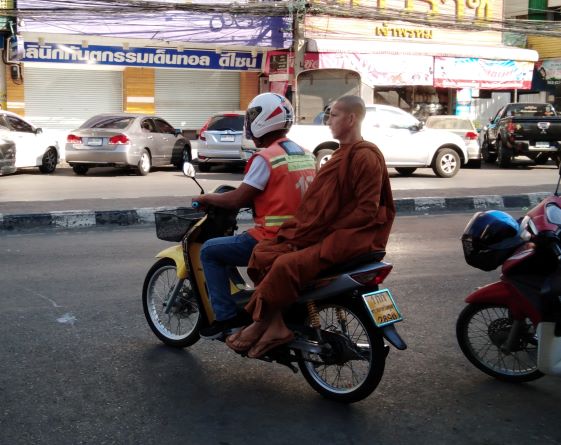 Also, watch for critters. Not just cats licking themselves or rats the size of Thumper the rabbit but dogs. Packs of wild dogs are usually sniffing around the garbage "cans". The dogs will be of assorted breeds and sizes, some showing their fangs, others growling. Getting bit by one will cost more than a round of antibiotics.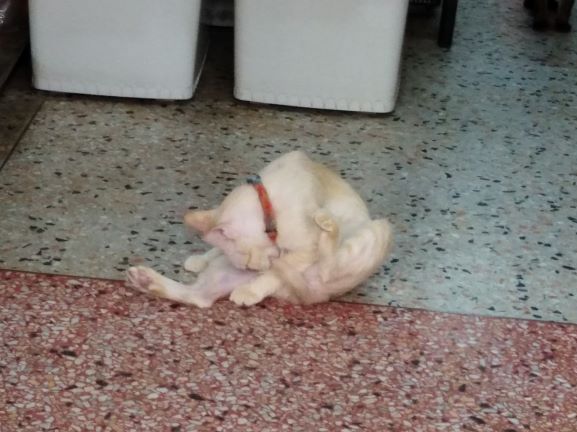 Travel is not about selfies, but seeing faces that tell interesting stories. I wish I could hear hers.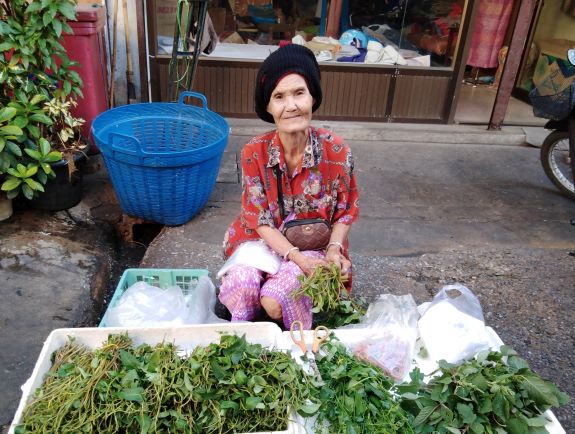 My bladder is feeling better. Now, to test my gut on whatever this is.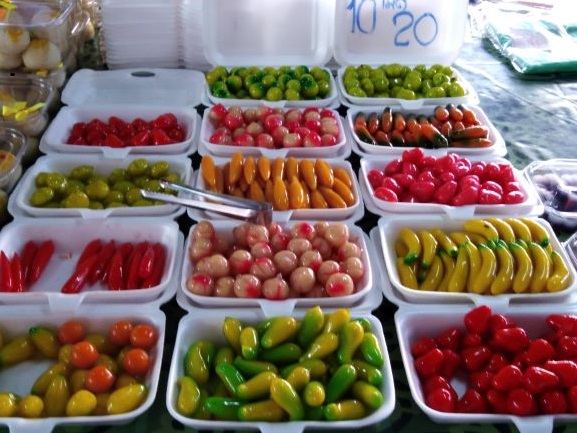 Next stop? Chiang Mai.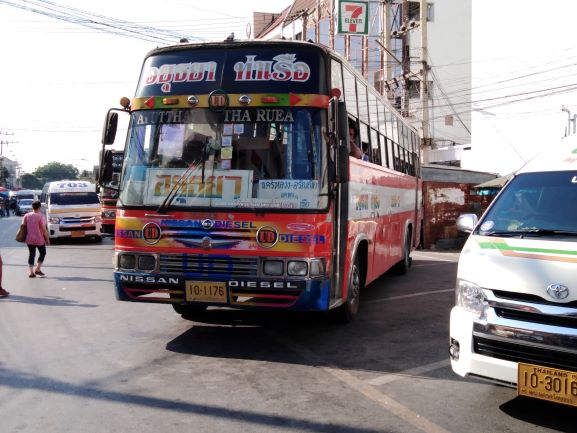 What to do in Ayutthaya
A 30 Baht train ride from Bangkok brings you back thousands of years. Along with the seeing ruins, borrow a bike from your hostel and ride around the "island". It's about the size of Mackinac Island but without the fudge. Just beware of elephants in the bike lane.