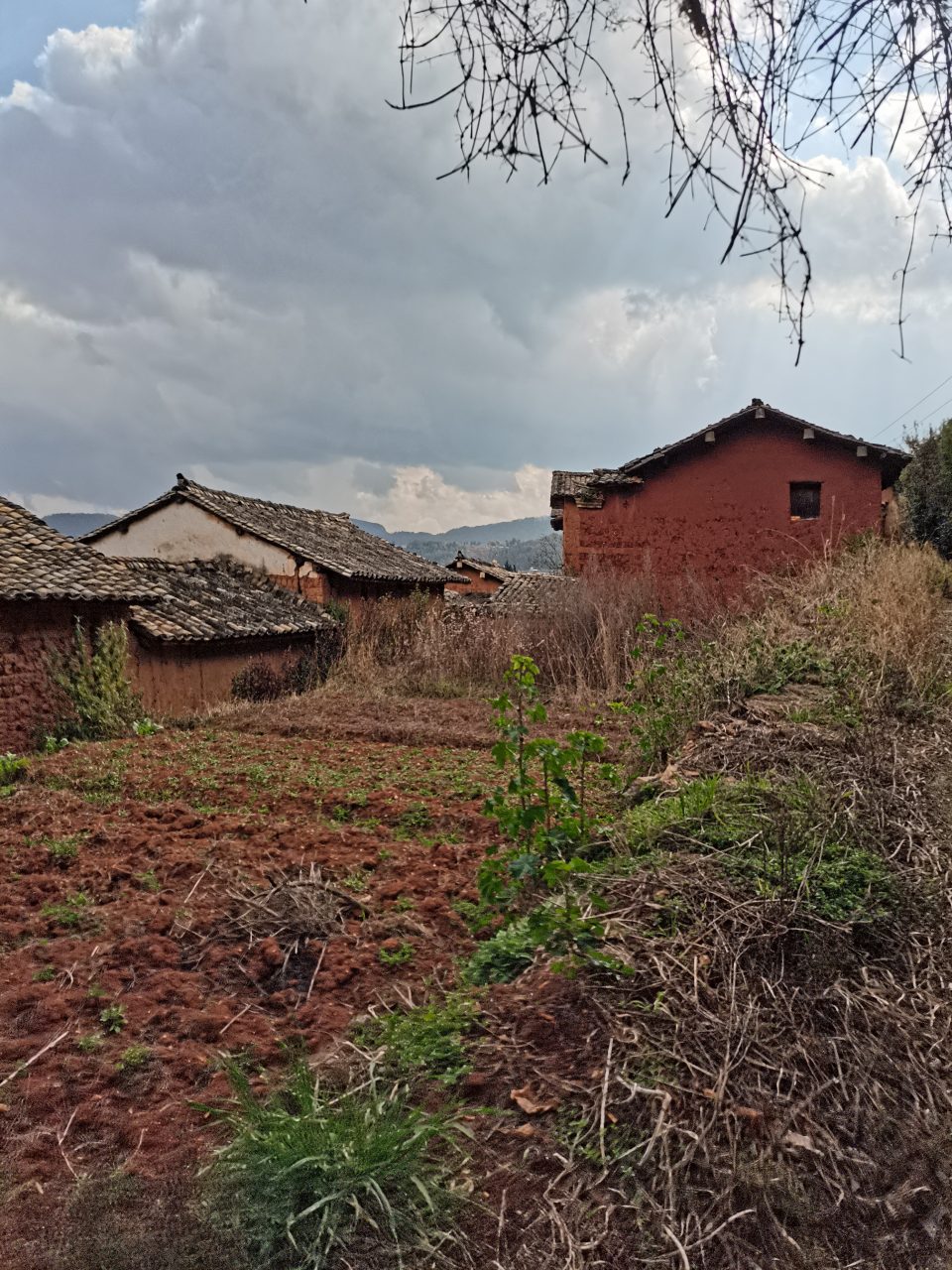 Yesterday, trying to escape the firecrackers of The Chinese New Year, I ventured thirty minutes out of Kunming and a century back in time with my friend Nash.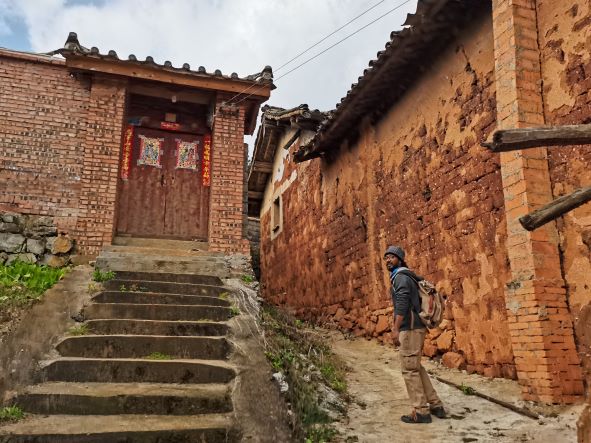 We explored a red earth village. Yunnan is known for the rare red earth, the color due to the warm and humid climate mixing with the iron in the soil. Rusty and dusty.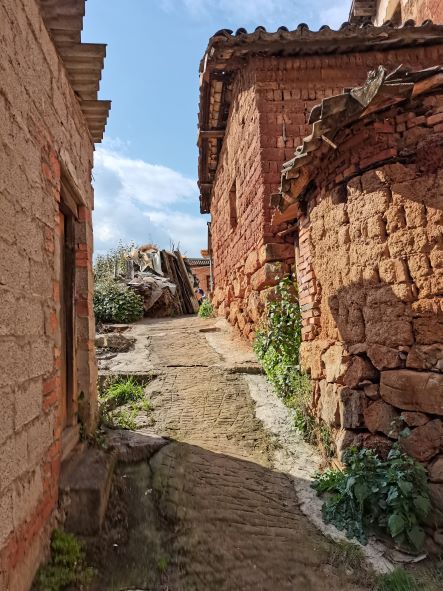 This is not the place you'd want to be during an earthquake. These old houses are made out of mud brick.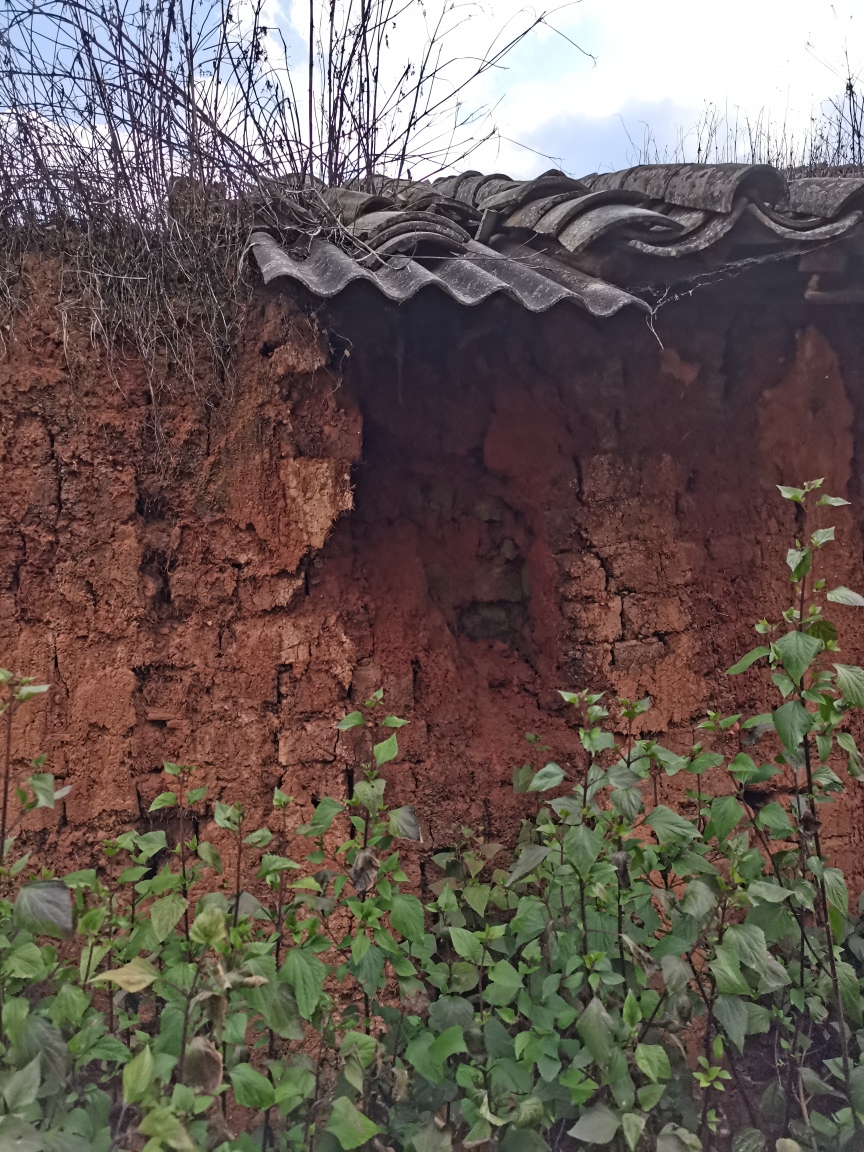 Here is a close-up of one of the red earth old structures.
Some of the buildings were abandoned.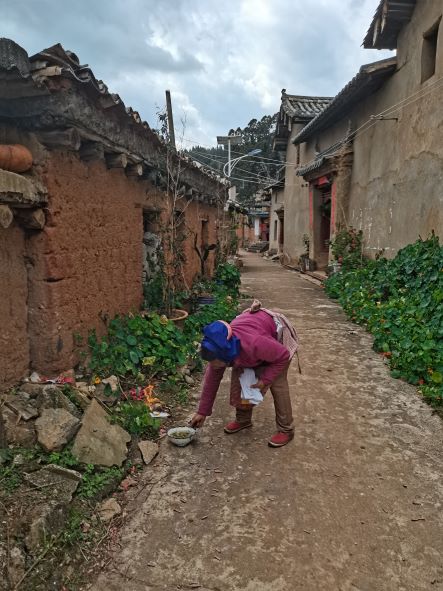 Others were still lived in. This woman is placing food offerings by her front door.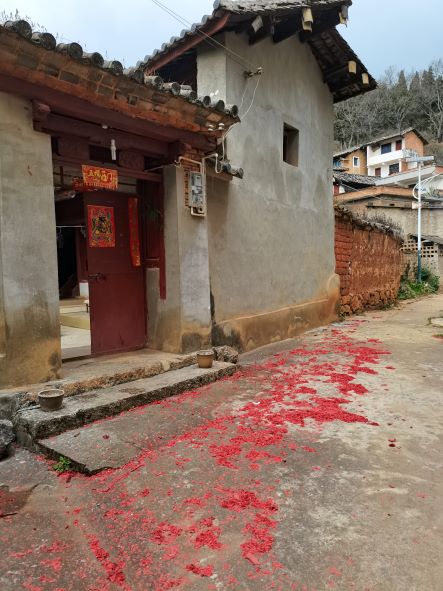 Remnants of the New Year celebration were everywhere.
Pine needles were scattered for good Feng Shui.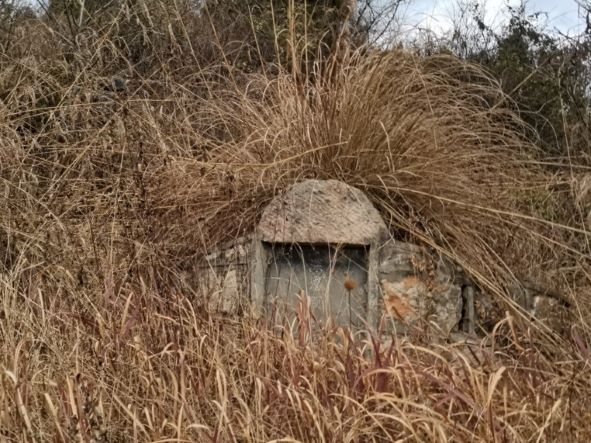 A mountain behind the village was covered with tombstones as it is customary to honor loved ones with a burial site with good Feng Shui. You work all of your lives living in a mud dwelling, but once you die? You get the view of a lifetime.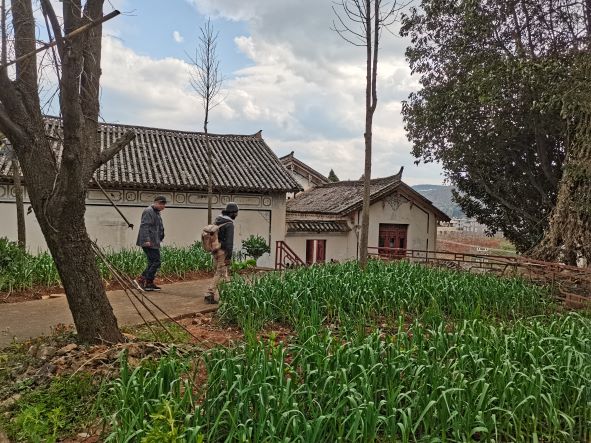 Sandwiched between this forgotten temple and pagoda garden was a red earth garden of garlic.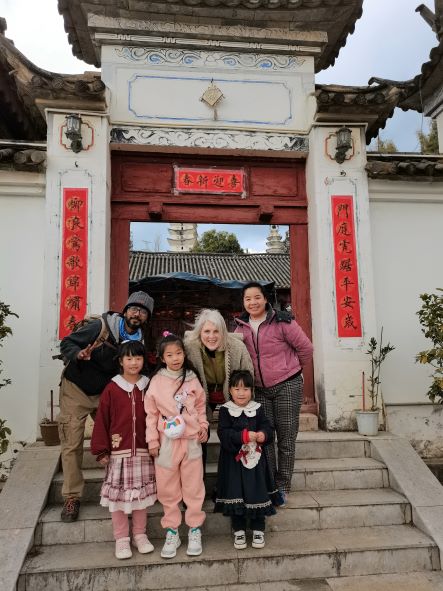 These little girls were excited to see waiguoren, or outside people. The one in the blue dress? I thought she was going to wet her pants. The parents asked for a photo. It's the least we could do after interrupting their day.
Goodbye village! It's back to the future and land of WiFi.