Chinese New Year is around the corner. In order to avoid crowds at Carrefour and Walmart, I decided to go to the slightly less crowded wet market.
A lot of action happens outside of the market. The sidewalks are bustling with delivery bikes.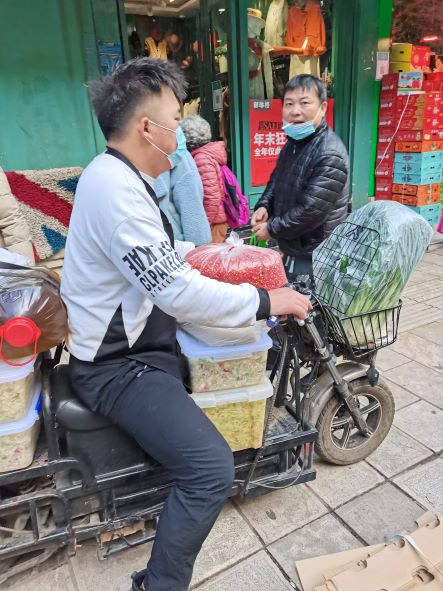 The three-wheeler belongs to a recycler. Recyclers get a nominal fee for the flattened boxes. If I need boxes I will purchase new ones from the Chinese Post office. If I take one discarded by someone else, I feel I am taking income from the recyler.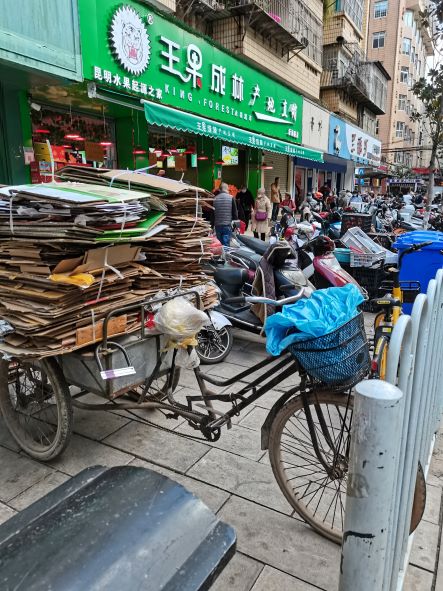 The pine bows are just one of the auspicious items you see this time of year. It is said that this is a traditional way to invite Toshigami (Shinto god). Other traditions include not washing clothes, as the beginning of the festival is the birthday of the water god. If you wash clothes, you will offend him.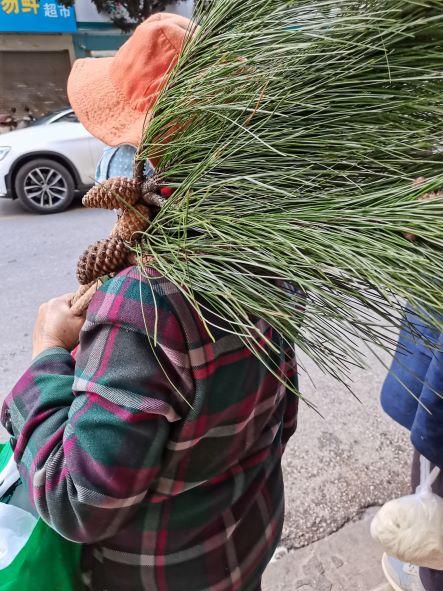 I want it on record that I didn't offend any gods today.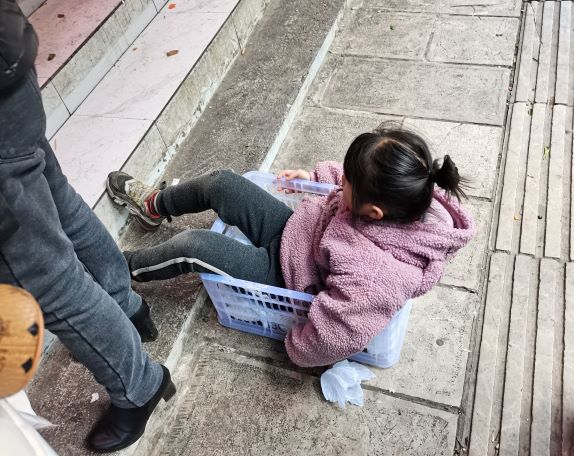 Chinese New Year is around the corner. In order to avoid crowds at Carrefour and Walmart, I decided to go to the slightly less crowded wet market. A lot of action happens outside of the market. The sidewalks are bustling with delivery bikes. The three-wheeler belongs to a recycler. Recyclers get a nominal fee for the flattened boxes. If I […]