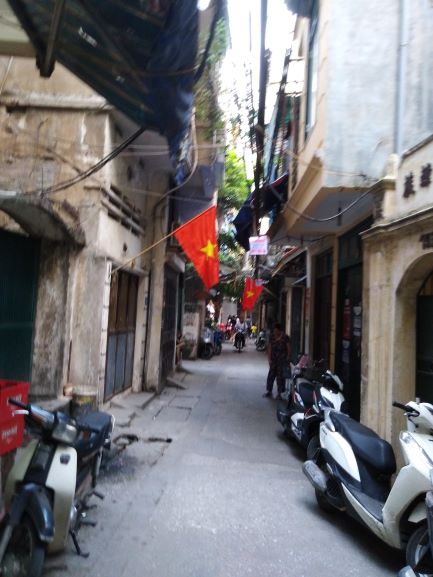 How can you describe Hanoi in five bites or less? 
Put it this way: I passed thirteen coffee shops (all equally as funky as any in Chicago's Wicker Park neighborhood) before I found a hole-in-the-wall that dished up pho, the trademark noodle dish. Hanoi–just like Ho Chi Minh or Da Nang–is about teeny little cups that'll keep you buzzing as sure as the traffic.
But tourists can not live on caffeine alone, especially in a city that is soon becoming the capital of cuisine.  Luckily, a student of mine who is a recent relocated from Hanoi, armed me with an Epicurean Bucket list. I did not hesitate to take up the tasty challenge.
I got four items knocked off my list…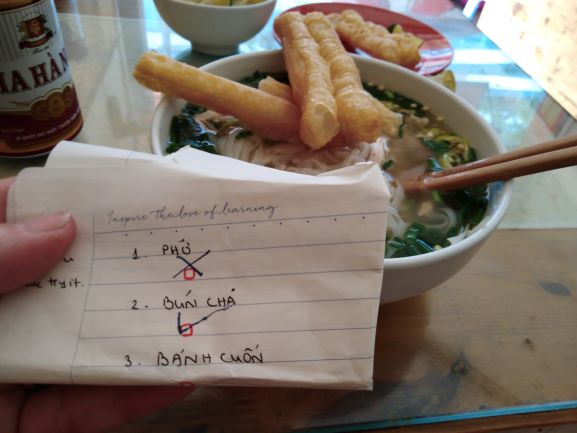 Pho. Usually, it's a clean broth with rice noodles garnished with fresh scallions and cilantro. The crunchy crouton sticks–a cousin of a Mexican churro– are great for dipping.
Bun Cha. This is also a  Vietnamese must-have. Home made flat meatballs that you dip into a sweet broth. It's usually served for breakfast with a side of fresh herbs.
Xoi, or sticky rice. Crunchy on the outside and stuffed with various things on the inside.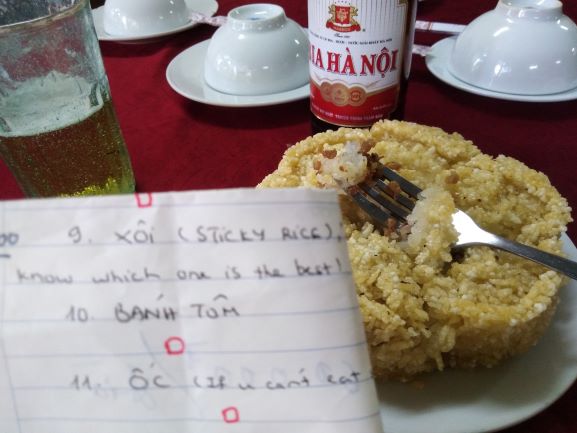 And finally, another Hanoi favorite, is the Unicorn Kafé.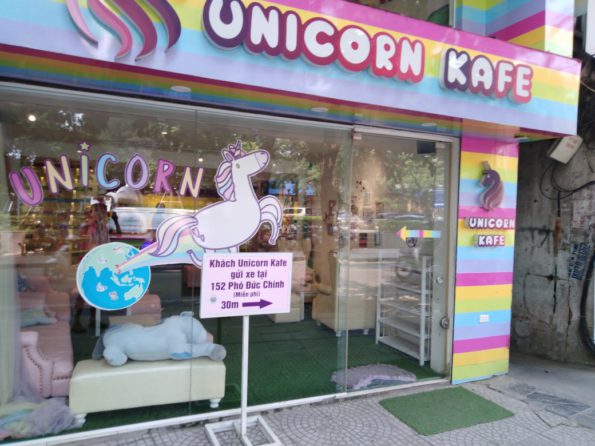 This wasn't recommended by my student, but by a PhD student from Australia who is studying the mysterious disappearance of the Tasmanian Devil. Do you think there is a connection?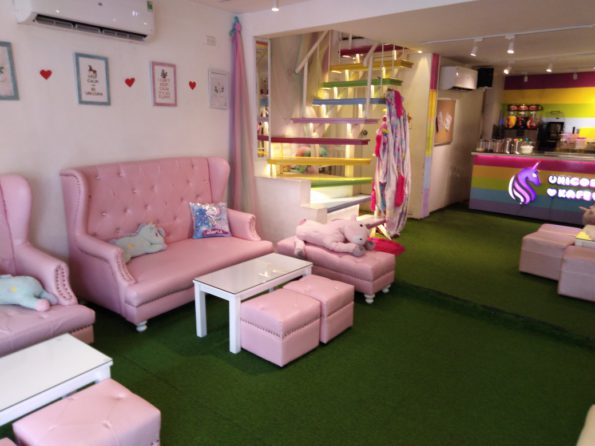 Along with a selection of glittery concoctions …and sitting on Pepto-Bismol Pink chairs, visitors get to dress up as unicorns.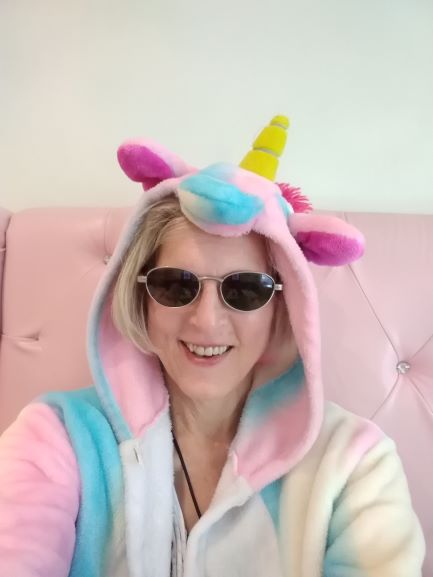 And ordered a frothy iced coffee. Hey, I need energy. You can experience unicorn siting in Hanoi at 16 Cua Bac Street Ba Dinh District. 
One more thing. I'm not staying in Unicornville or  the Old Quarter which is overrun with tourists. I am staying in the less touristy Tay Ho or West Lake area of Hanoi in a homestay on top of—you guessed it—a coffee shop. I have a lake view, cool breeze and can do my sunrise salutations with others.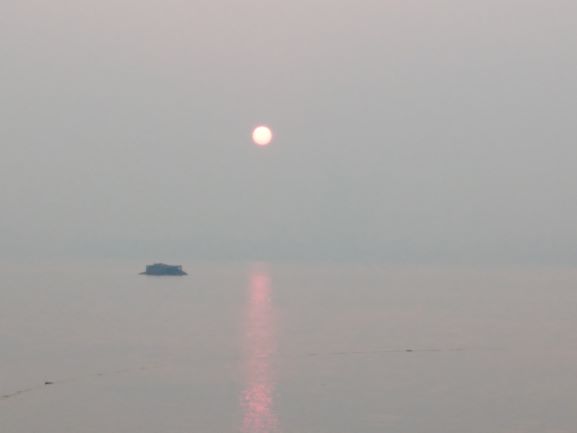 There is a lot to see in Hanoi no matter where you Agoda reservation lands you. I got seriously lost in the maze of buildings, many of which survived Nixon's insanity of the seventies.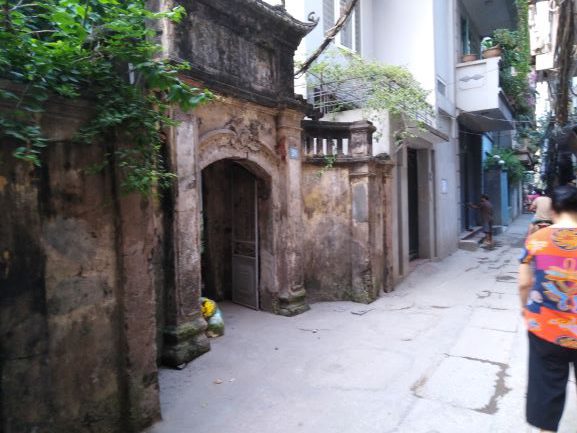 The old structures are home to new families. The average abode consists of a rice mat or piece of cardboard on the floor where dad is stretched out scratching his bare belly showing, while watching Sponge Bob Square Pants on a flat screen TV .
Actually, snoozing on mats happens everywhere.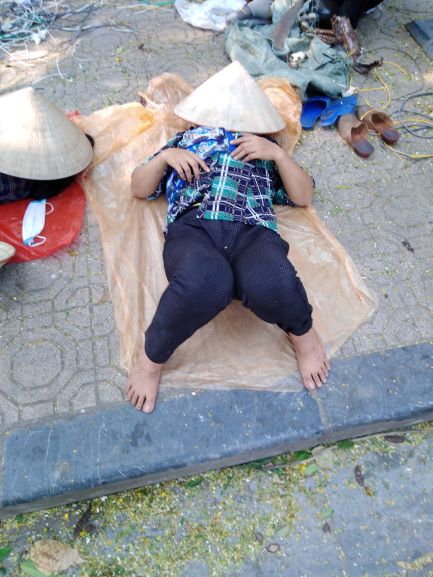 I hope to continue my food tour tomorrow. 
Tạm biệt! Get a crappy cuppa coffee here!