Some of the best restaurants in China aren't even restaurants.
They are known by the locals as nóng jiā lè  農家樂  or farm house restaurants. I had my first taste of one in Dongda, a little village on the north side of Kunming. It is famous for chicken.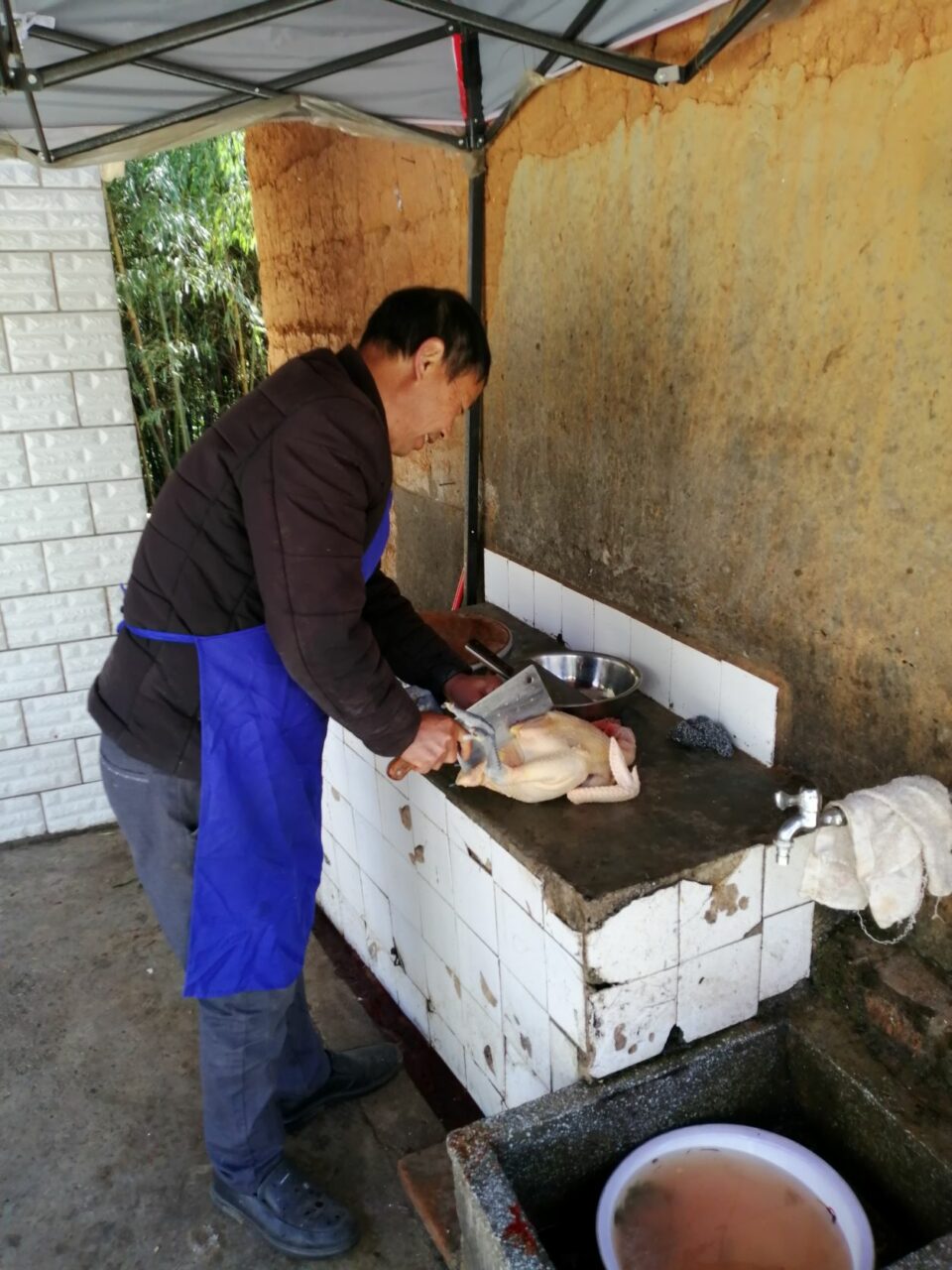 It doesn't taste like snake, or frog, or any of the other meats folks compare chicken to. It doesn't even taste like the stuff in a bucket at KFC and definitely not McNuggets. It's the real deal and takes about thirty minutes from the hatchet to your plate.
If chicken isn't your thing, a nóng jiā lè will offer an assortment of fresh vegetable dishes. Just point to the ones that your tastebuds desire. We had some potato mash thing, eggplant sliced as thin as paper, beans, tomatoes and eggs (a local favorite), white carrot soup, and hash browns—make that greens. A gigantic crunchy pancake made of local herbs. Less than $20 USD for six dishes.
Fresh markets also offer a lot to eat in China's countryside, that is, if you're OK venturing places are off the local Health Inspector's beat. Fresh roasted corn is everywhere, the smoke so thick, the maze of stalls were transformed into a weber grill. Other local dishes included slabs of pork roasted with pine, tofu, roasted potatoes, and pine nuts in the shell.
I went home, and scrubbed the memories of the market off my skin, wishing I had a bit of dental floss.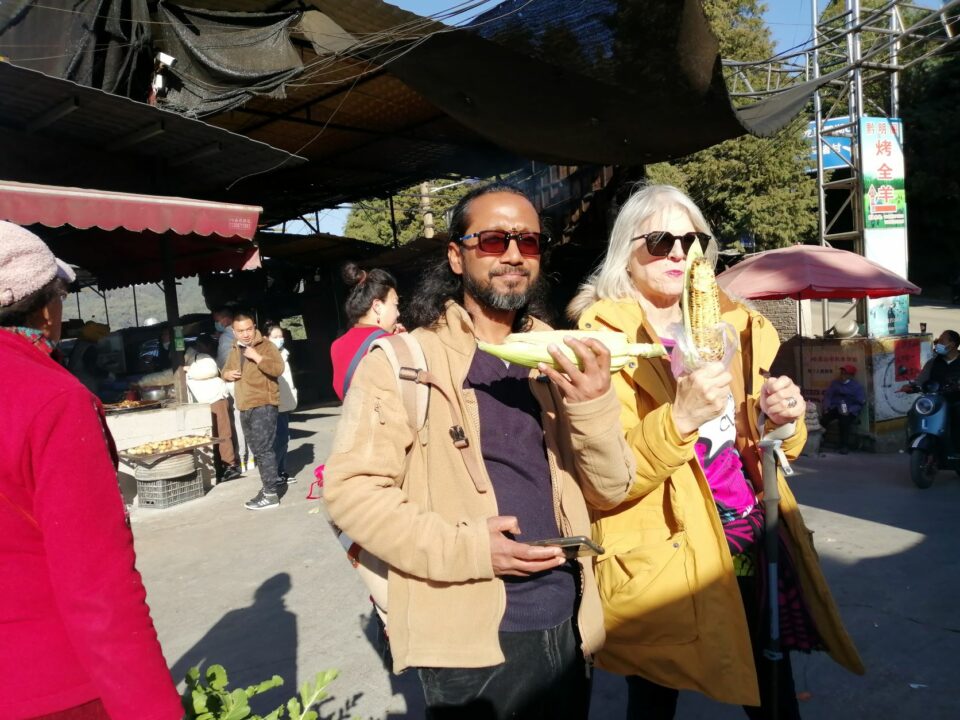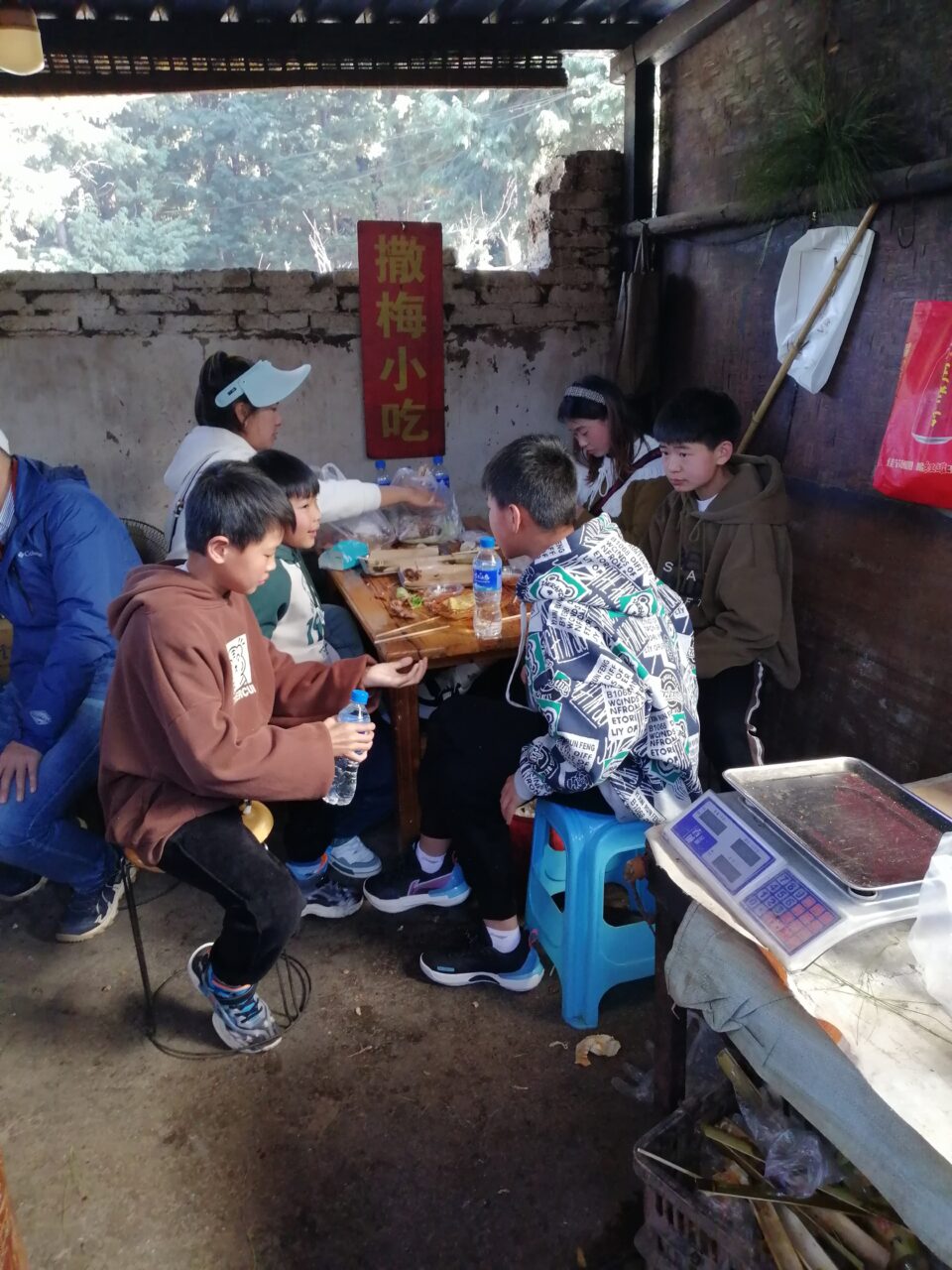 But Chinese villages each have their own flavor, and I just don't mean pine.
Why this shop owner let his son ride his bike behind the counter? One may never know.