"Over 25 percent of my life has been in a mask."
Albert's words hit me hard. Wow. It was just one of the memories included on his memory mask project, otherwise known as my end-of-the-year, I'm-sick-of-grading-papers project. Thanks to Ding, the art teacher who is bringing me out for Poodle and Noodles tomorrow, I got thirty masks for under ten bucks. The eighth-graders had to share stories behind their objects. Since I teach at an international school, their memories pulled heartstrings from everywhere.
Here are a few: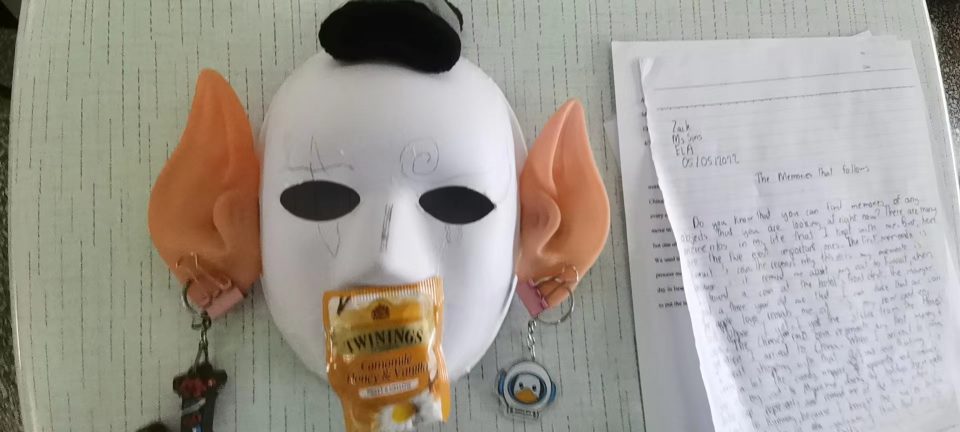 There were coins from Myanmar, Kuwait, and America. Swimming goggles from Thailand. Miscellaneous items from und the luggage tags from America. This student will be leaving China once again, once again finding himself at a new school, and having to make new friends.
So many things I learned about my students, thanks to a twenty-five cent mask.
I guess that's all it took to help them remove theirs.