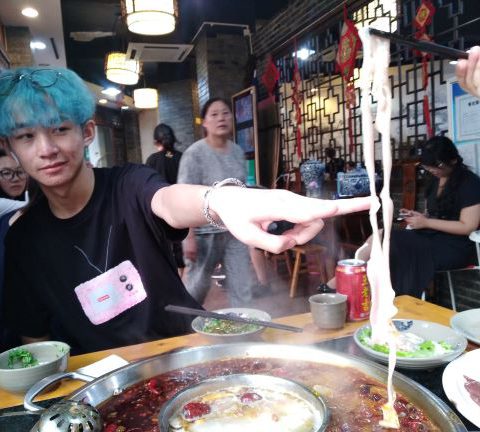 It was not a good day for the squirts.
A twenty hour train ride.
In China.
I know. I'll spare the details but that's what I endured to make it the American Consulate in Chengdu, Sichuan, to reclaim my maiden name.
While I have flown over China numerous many times, this is the first time I've taken in the landscape of the People.
It's not what you see out the window as much as who's sitting next to you that makes train travel interesting.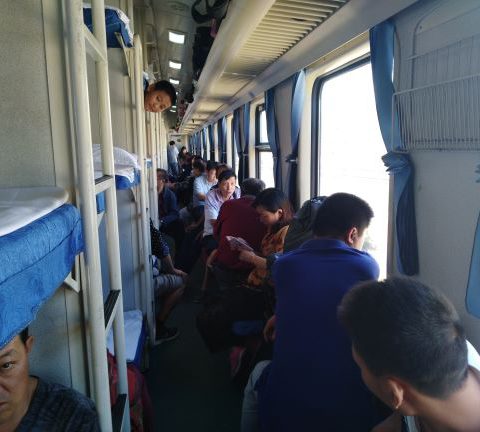 The train from Kunming was packed, passengers carrying their own snacks.  Passengers brought buckets of eggs, hermetically sealed packages of spiced mushrooms, chicken feet, beef flavored crisps, seaweed chips, and strange flavored horse beans. I brought a can of Pringles and a sleeve of Digestives, both of which I devoured by noon.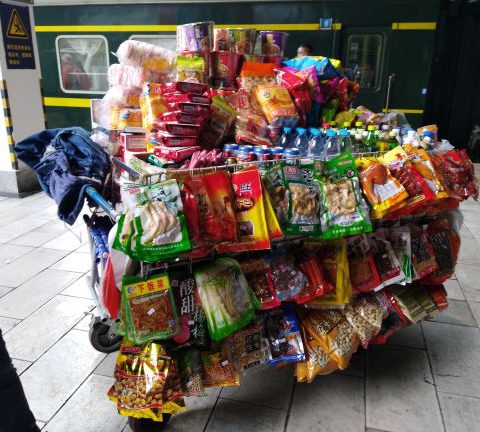 Many travelers wore their best ethnic outfits with embroidered hats. Others wore all that they had: dusty sports jackets and pants and broken zippers.
Then there was me, the American in yoga pants.
Rice sacks, twined covered boxes and tattered shopping bags were common forms of luggage.
The train sliced through the most outrageous landscape on the planet, the China of yesteryear. Red brick houses with tiled rooves and toppling satellite dishes, cornfields with scarecrows, lush mountains drizzled with wild rivers foaming like Yoohoo chocolate milk.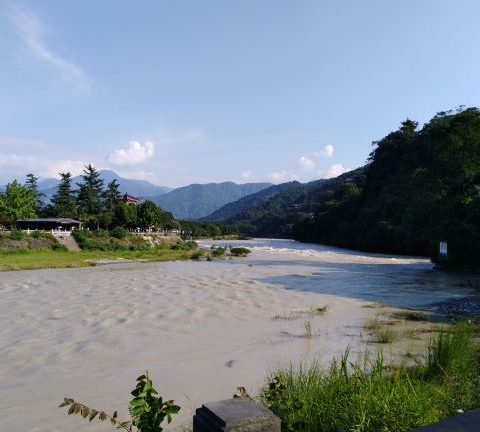 You'd be teased by insane beauty for just a moment before zipping through a tunnel, getting a peep show of nature.  Pictures should be prohibited as you can't capture the overwhelming power of nature in a 2 MB Jpeg.
I booked a hard sleeper, which is comfie enough, but be sure to book a  bottom bunk, or you won't be able to   sit up without bumping your head. My round trip ticket price from Kunming to Chengdu was  $75.
Then once off the train, I treated myself for a morning bowl of mie xian, just over a buck.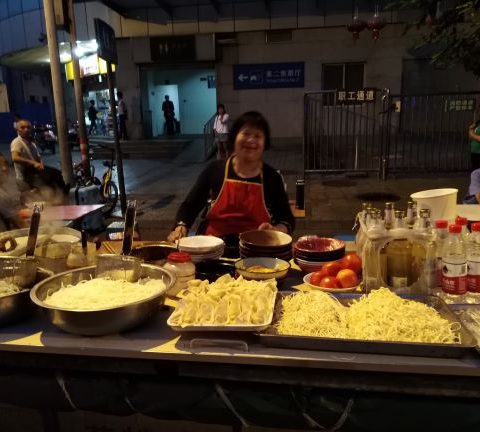 The most unusual thing was what I didn't see: Westerners. When I finally spotted one, 26 six hours after my odyssey began, I shook his hand.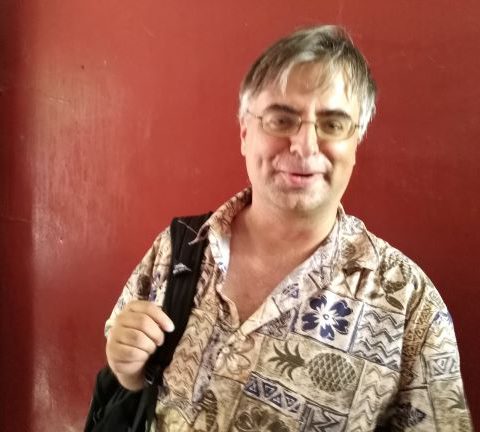 I bumped into him at Dujiangyan, a world heritage site outside of Chengdu with ancient irrigation systems from the China of  yesteryear.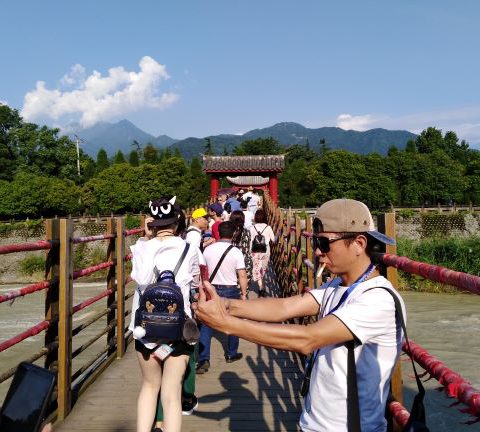 Dujiangyan was a little more crowded than the yesteryear I viewed from the train.
Expect Chengdu to the armpit of China, as well as the duck intestines, cow stomach, gizzards and pig kidney. It's hot from the humidity to the Hou Guo 火鍋 or hot pot, which I enjoyed with a former student,  Sky.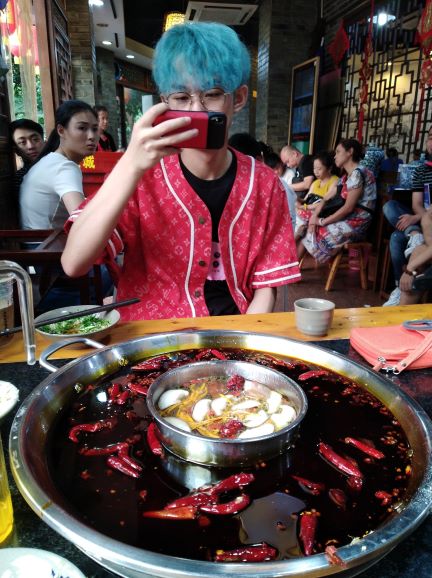 The bubbly blend of Sichuan spices can make anything short of an old shoe taste good. The gizzards were especially interesting, specially sliced to blossom into flower like shape once they hit the oil.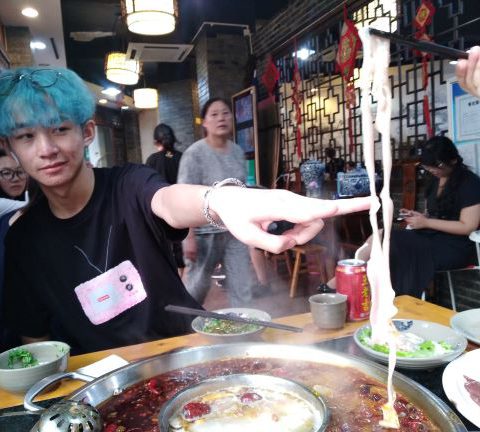 Surprisingly, my digestive track didn't get derailed, even with the rope of duck intestines, pictured above. I survived without a hitch.
For more posts, visit TastyFaith.com