It's that time of year when I turn back my watch, put on eye patches, and get ready for a long flight back in time. Yes, fly back in time, literally. When I travel from China to the USA, I cross the International Date Line, making it possible to land in the States before my departure time in Beijing. But there's another kind of time travel that makes trips from China to the USA challenging. It's the Alice in Wonderland time travel. Once you get off the plane, you enter a hall of funny mirrors, where everything is a bit off. You try to squeeze into a life that is no longer yours, as folks dump two years of catch up into your ears. Yes catch up.
This year, I ventured to my old stomping grounds, Chicago 芝加哥, where I got to catch up on all kinds of things. I got to witness drug deals, non-binary teen groping on CTA platforms, drunken cub fans on trains, and a crash course of what colors not to wear in various gang-infested neighborhoods. Fashion tip: Red and black not is not to be worn in Uptown.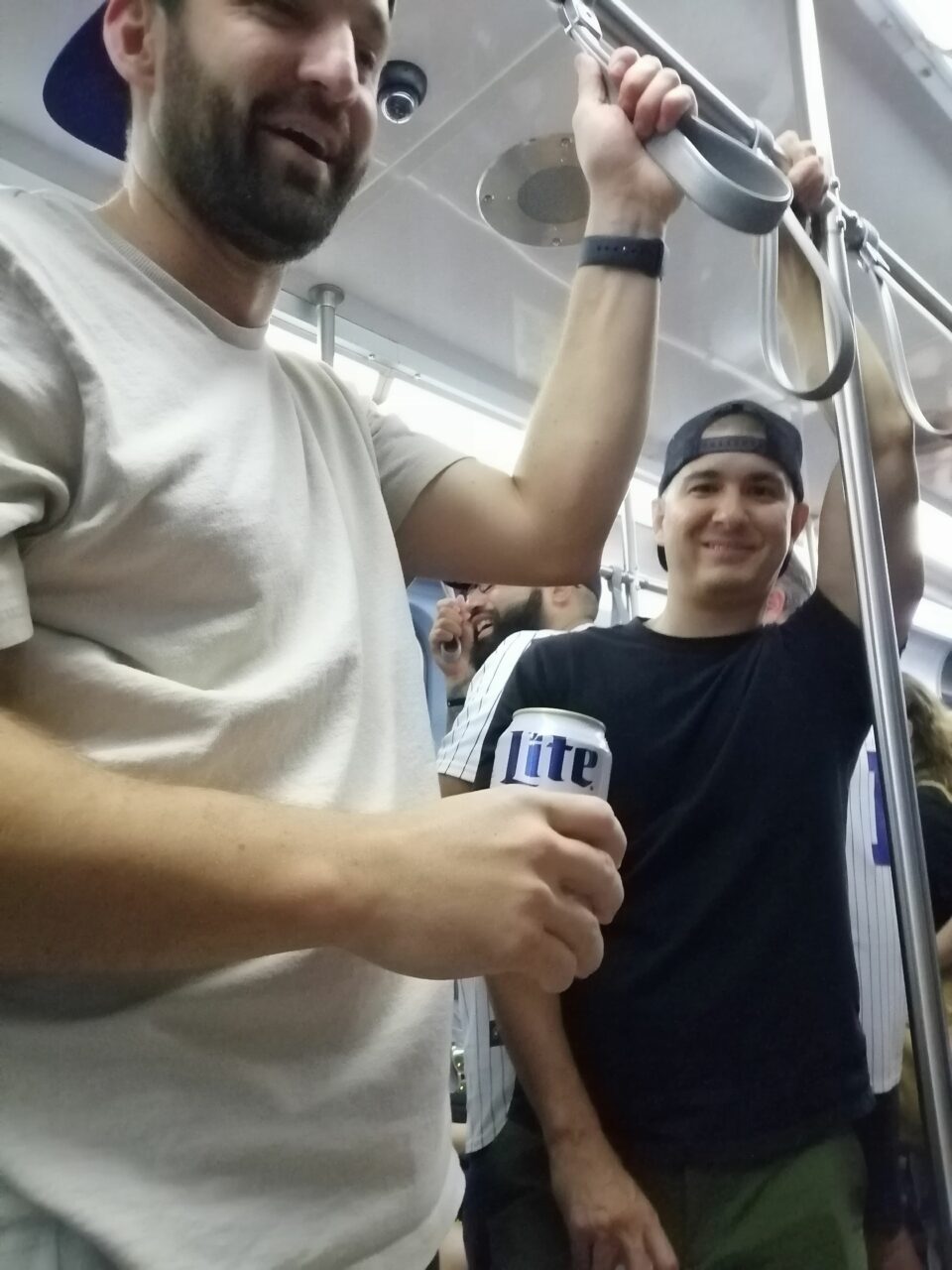 Why Uptown? That's where I stayed during my Chicago catch up trip. I had a room at my forever home away from home, Jesus People. This throwback Christian community is a hodge podge of aging hippies, tattooed musicians, low-income seniors, and others with questionable hygiene but compassionate hearts. It is a box of broken toys waiting to be fixed, broken toys living in a building with a bulletproof lobby.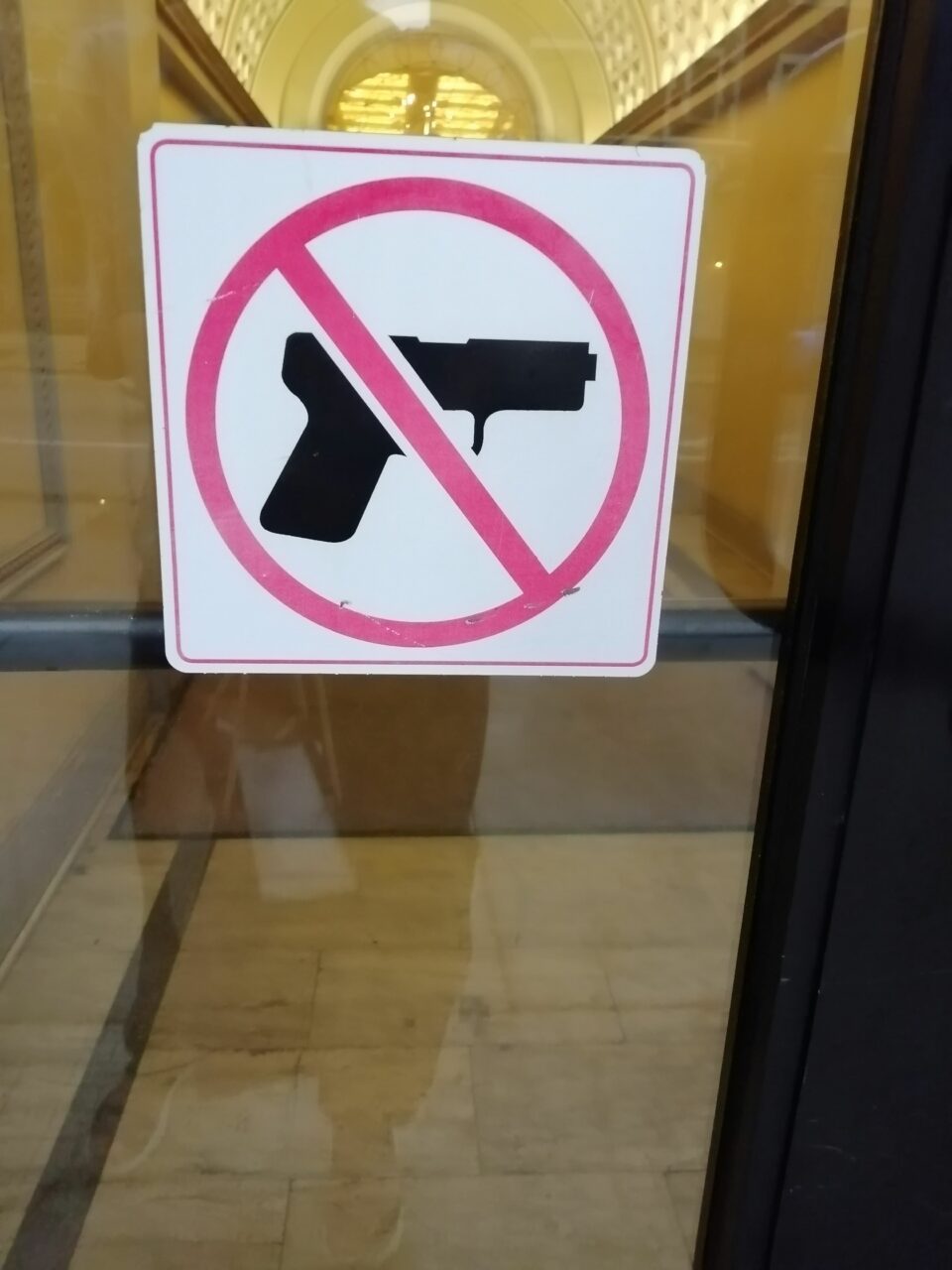 My guest room during my catch up stay was like most rooms at JPUSA: small and toasty as a bungalow in Vietnam, maybe even toastier. I was afraid to open the windows due to a pigeon nest near the ledge. The trademark smell of the hallways bled in–the musty scent almost palpable- a mix of broken lives, old carpet and a tinge of wet dog. The room was decorated with remnants of past residents: assorted towel sets, a rocking chair, and a framed photo of China. Wait! That photo was left by me! Nothing is weirder than seeing remnants of your life in unexpected places. I stayed up all night wishing the walls could talk. Did that homeless mother live in this room? The teen who was found on the streets? The former nudist who found God while searching for a spatula? I wanted to binge listen every episode, except for mine.
I had catch up with many friends at Jesus People, including Julie Andrews. Not the Julie Andrews with the flying umbrella, but the Julie Andrews who helped me out when my life went through the wringer. But compared to what Mary Poppins has gone through since COVID? My mess-of-a-life seemed like the gentle load. Cancer, divorce, and a drive-by shooting. Wait, did Julie just stay shooting? Enough complaining about wearing face masks. Time for one of those industrial-sized, triple-load washers at the laundry mat.
I crunched a Werther's candy and listened.
"Yeah, I was sitting in my office. A bullet came whizzing through the office, the glass shards hitting my face and covering my desk. We had to pry the bullet out of the wall. I still have it somewhere."
I have been in her office. I had sat in her chair. That's some serious catch up.
Another friend told me about a new church in the community. "It's a neo-charismatic non-demon evangelical church."
I scratched my head. When did church get more confusing than Starbucks?
My tastebuds and wallet called a truce as I tried to catchup on Chicago faves without going broke. Salted Licorice from Windy City Sweets, Dunkin Donut coffee, deep-dish pizza, burritos the size of a second grader, and the best hot dogs in Chicago. And what are the best hot dogs in Chicago? Leftover dogs from Wrigley Field, donated to Jesus People after a Cubs game.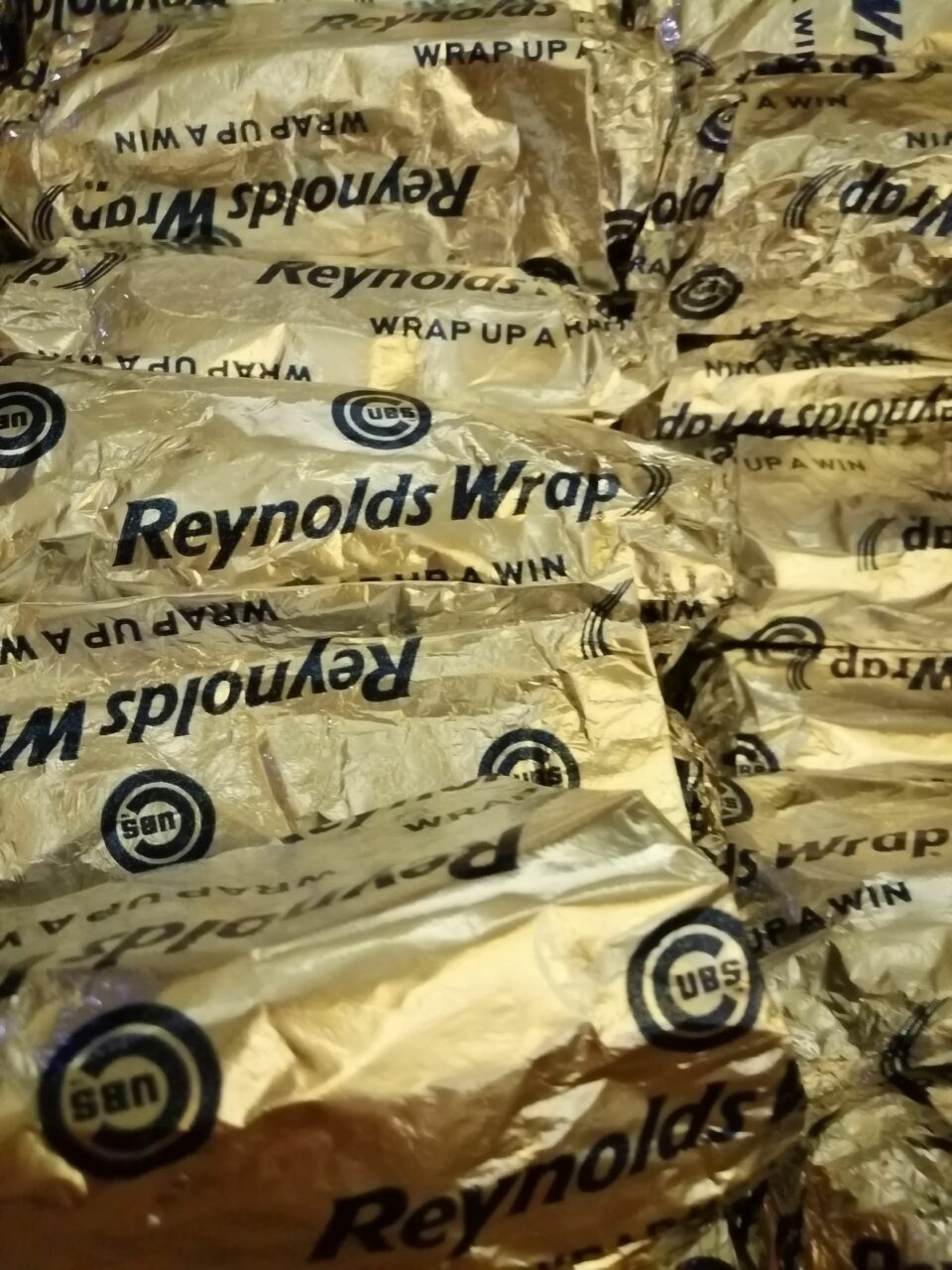 But the super catch up involved venturing to Union Station to meet a former student and more importantly, previous owner of my cat. Hanna was not too happy about how fat Mushroom has become, but she was happy her former feline did not end up in a bowl of Dragon and Phoenix soup. Even more than the pizza, we enjoyed validating each other's lives. Yes, there is a big, beautiful world outside the boundaries of CNN News. No, it's not falling apart like a tower of Jenga pieces. Yes, that last piece of pizza has my name on it.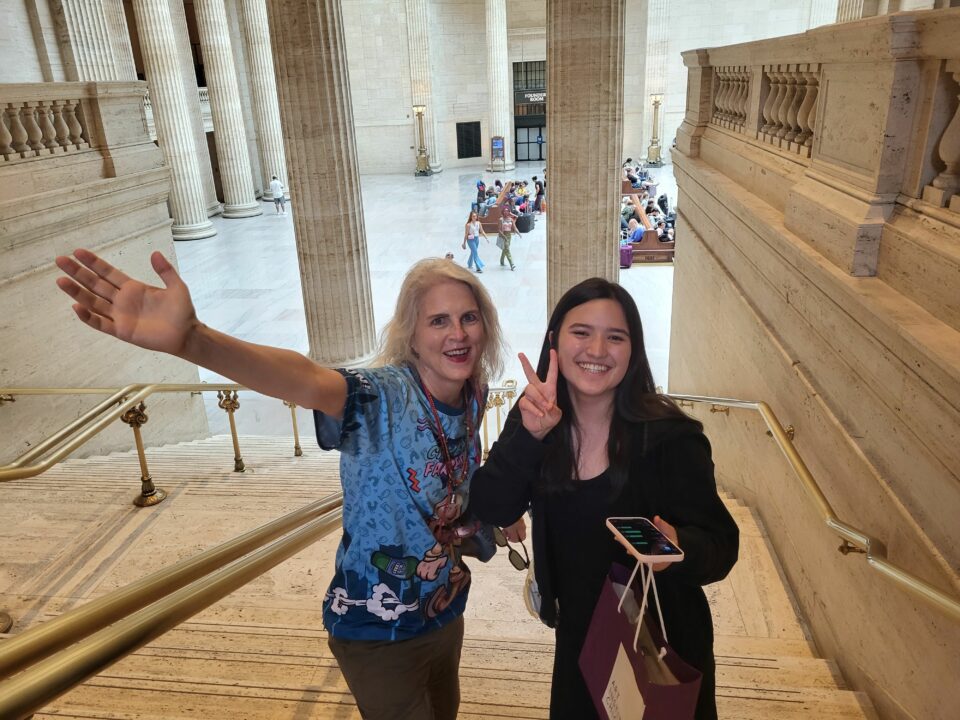 I had one final stop on my catch up tour. My storage unit, the place I fantasize about, the temple of whom I used to be. The storage facility is a maze for pack rats, with endless rows of halls and doors. I noticed the woman I always used to see, homeless like me, her life packed into a supersized unit. The metal door was up to her private shrine, giving me a glimpse of her treasures. A Super Gulp cup from 7Eleven. Spare shopping bags filled with clothing. A spare shopping cart. I meandered to my unit, mine being about the size of a public bathroom stall. No, make that a lavatory on a plane.
I started ferreting for my treasures.
The bird from my cuckoo clock. A handful of old report cards. Notes passed in typing class, including one from Renee Detwiler. It read:
"I turned in a 63WPM timing for you today." A pair of earrings. An important document. A quilt made by my grandma.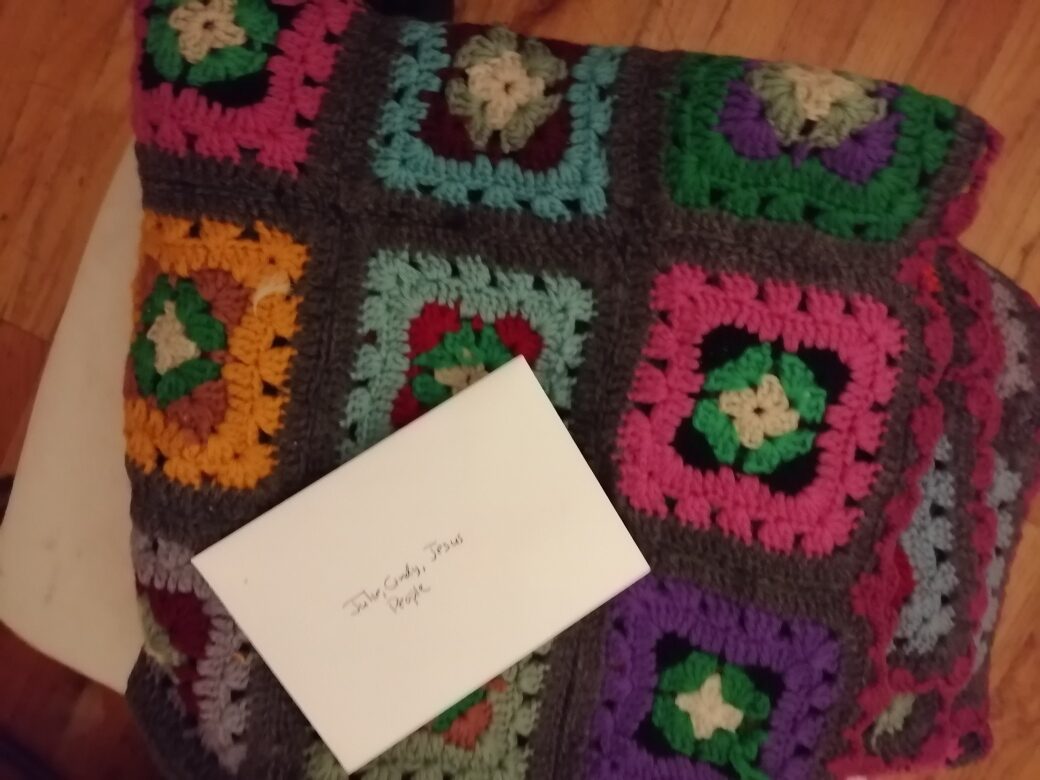 There was one more thing stuck in my storage unit like the last splat of catch up not needing coaxing out of a Heinz bottle.
The chair.
The chair that I ordered from a chair guy who turned into my husband then diabolically morphed into my X.
The make, Herman Miller. The color? That of a good steak, the leather cracking a bit. I wheeled the chair out to the dumpster, wishing I would do the same with memories in my mind. Then I wondered whatever happened to my seven-foot marlin, which ended up in the den of my X's lawyer. Divorce settlements never end up the way you think they will.
I headed back to Jesus People and left my grandma's quilt in the guestroom along with a note: Please give this to someone who needs it. My grandmother would appreciate that. 
My catchup time in Chicago came to an end. I packed up my bags, looked at the "once-mine" photo and cooed the pigeons goodbye. I left my grandma's quilt in the guestroom along with a note:
Please give this to someone who needs it. My grandmother would appreciate that. 
As I rode the train out of town the next day, a train four times the price it would be in China and four times as slow, I thought about catch up. I pulled out my phone, amazed that Amtrak had free WiFi and searched for Lewis Carroll's quote:
"It's no use going back to yesterday, because I was a different person then.'
True that, Alice. But it's still good to visit now and then.