OK. I've created a few reviews for Trip Advisor, letting folks know the real deal about Kunming, China. It's a lot more fun than writing updates on FB. But these travel websites always have the same categories: cool places to eat, visit and sleep. But hey–you are missing out on the real Chinese experience: the smells.
So here are my top ten smells that you can not miss –not even if you want to– if you travel to China:
Number Ten: Durian
It has a bad rap. I love this bizarre fruit, from its porcupine exterior to the gooey pods of marshmallow bliss. (it's not the pterodactyl sixe eggs in the front, but the smaller spiked fruit behind the mangos). The smell  like a big old lady fart, a sulfuric mix of hard boiled eggs and onion.
Number Nine: Public Johns
No explanation needed.
Number Eight:  The Amphibian Section at Walmart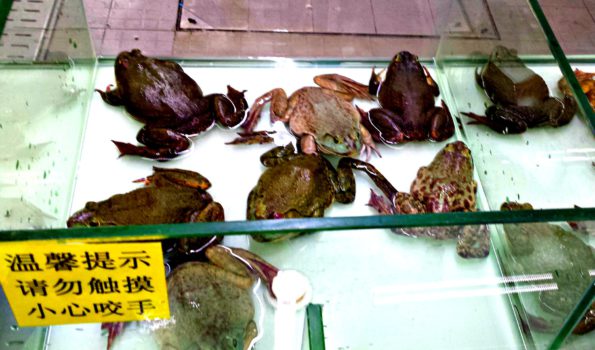 They sell edibles that were in the pet section of Meijer's Thrifty Acres as a kid, before the FDA cracked down.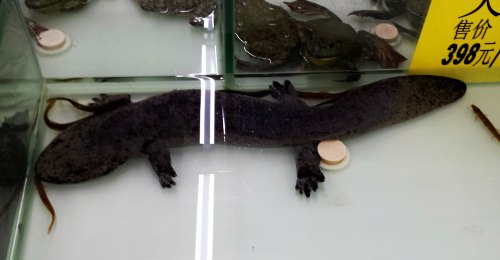 I think I dissected on of these in my high school biology class…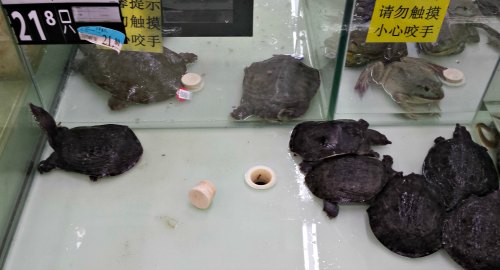 The turtles remind me of the one my sister lost as a kid. My mom found it drowning in her egg yolk.
Number Seven: Stinky Tofu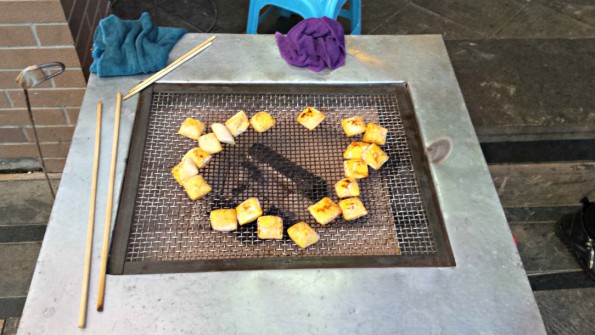 I'll try anything, from bugs to mushrooms that look like phallic objects but the smell of these grilled pillows is enough to make me hurl. If a grease trap and a vinegar factory had a baby, this is what it would smell like.
Number Six: Free Flow Go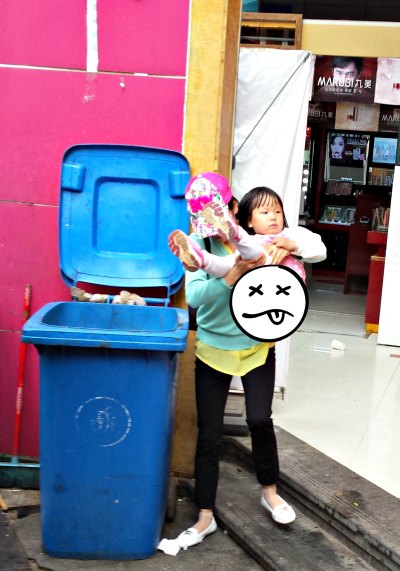 This is the reason I litter instead of placing  my recyclables in the blue bin. And right outside of Walmart, yet.
Number Five: Dog Shit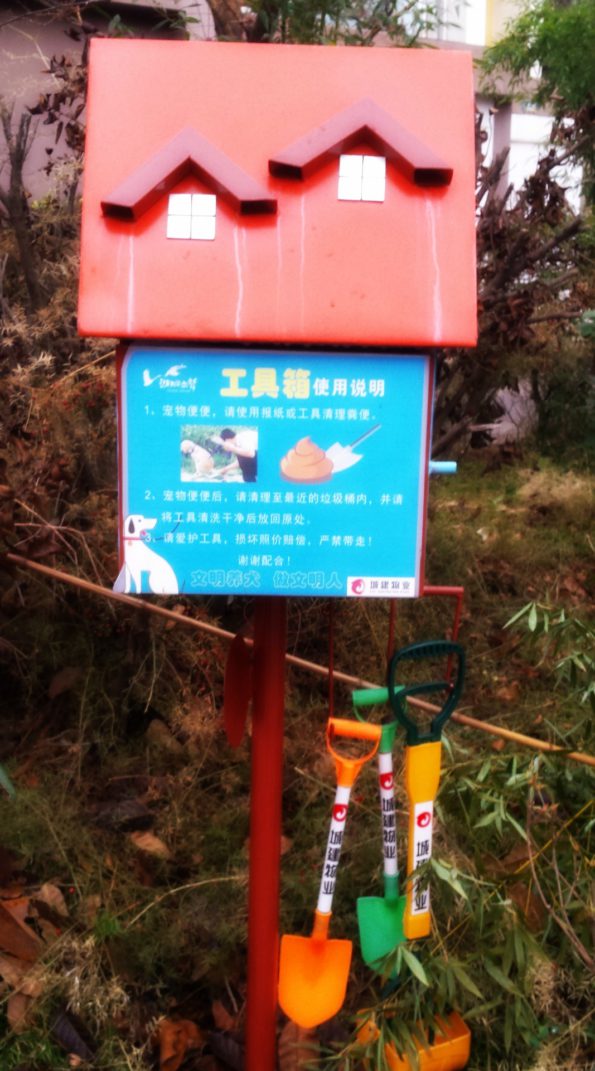 Many Xiao Qus (residential complexes) now have doggie outhouses. You'll find the accoutrements needed to clean up after Spot, LingLing or whatever you named your beast.
Number Three: Air Pollution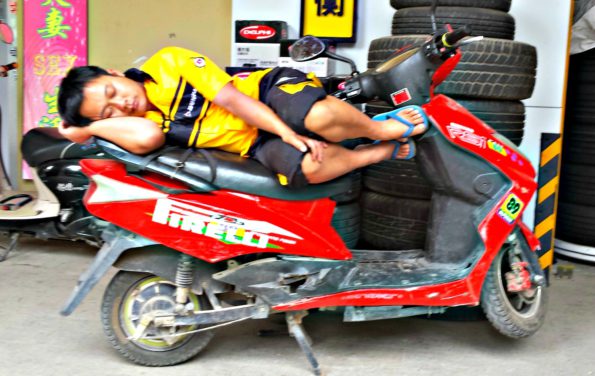 Kunming has been rated the number two  livable city in China, partially because of the clean air. Still, the exhaust putting from one of these bad boys can give you a bad headache. You can check out the air quality here.
Number Two: Incense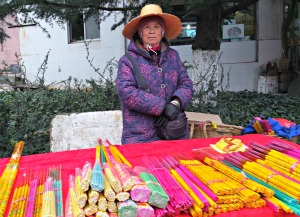 If you visit Kunming, you got to stop at a temple. There are several around the city that are worth while, from the Golden Temple or Guandu Old Town. But beware, the overwhelming smell of patchouli can remind you of your college days…of the stoner's dorm room trying to cover up the smell of dirt weed.
Number One: The lady sitting next to you on the bus drinking garlic tea.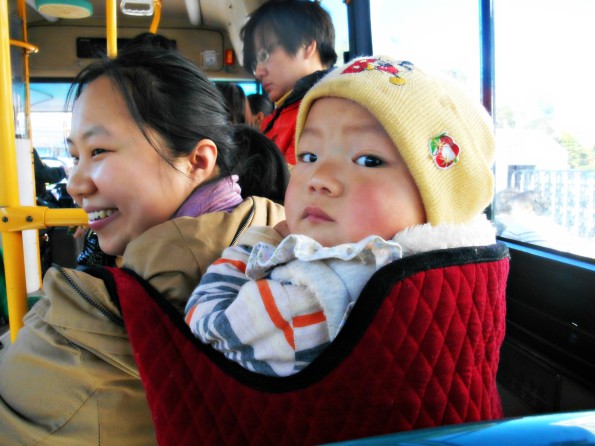 Yes. And you thought someone sipping a Starbucks on the subway was obnoxious. Morning eats during rush hour on Chinese public transportation are enough to get you to call a sick day.
Number One Smell In China: Americans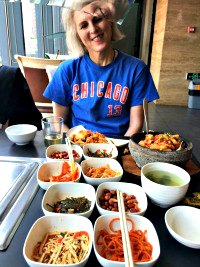 Yes. We smell. We smell of cheese and dairy, which is a very sour tinge, especially on days when the water goes out and you can't shower. As an expat's diet slowly morphs into the Chinese soy/bean cuisine, your pits will gradually smell better, so the blind masseuse won't pass out.
Got more unforgettable smells? Please share them!