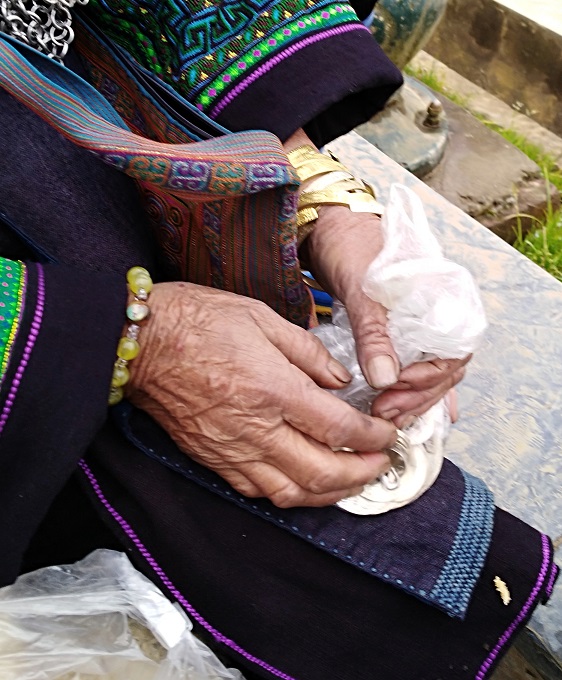 I was half listening to the sermon, peeping my phone, spinning my rings.
My great grandma's wedding ring from Germany, most likely pounded out of nail as nail smithing was the family trade. Chunky black onyx from a favorite aunt. A gold band with my name engraved in Hawaiian, Awapui, slightly better than the Chinese translation: Pure and Powerful Wheat.
My hands are wrinkled now, resembling Shar Peis. If I was featured in an Ivory ad, they would give away my age.
I looked at the hands on the clock. Still twenty minutes left. I think about all my hands favorite moments. Grabbing my little sister's hand on the way home from grade school, my Monsters lunch box swinging my spare hand, her stuffed deer strangled in  her other. Holding hands during epic games of Red Rover that involved every kid on the block. The awkward grabs from old boyfriends, the flush still in my cheeks as I scribbled down every detail in my diary afterwards, from the interlocked fingers to the tickling of the palms. Then the cold clammy hand of my Dad that I grabbed seven hours after he was announced dead as my plane got delayed. The doughy feel of my mom's hand. The slightly greasy feel of my grandma's as she taught me how to crochet.
I looked up at the clock again, the hands going both back and forward to my past and future. Will someone ever hold my hand again, other than a first grader which doesn't count as their hands are always sticky with something?
I looked at the hands of the clock again. Sermon over.  I stretch, eyeballing the crowd that's the human equivalent of a McCormick's spice rack. I spot Tewa, a Kenyan kid who's been praying for me for a while. Me, the westerner wearing last year's shade of lipstick and  peeps her Kindle when the speaker goes too long. But this time, I'd be the one doing the praying. Tewa's smile was gone.
"What's going on?" I ask.
He looked down and swallowed hard.  "Got some things going on back home that aren't good."
He was tired, working in his lab until 4 am, about the same time I wake up. As Tewa shared his heavy load, I asked something a bit foreign to me, "Ya wanna pray?"
His smile bloomed as he grabbed my hand for prayer. It wasn't the hand holding that I was seeking, but it was the kind I needed. Don't know what words I mumbled to God right then or even if I said, Amen. All I knew is that someone had my back in His palm.
Do no be afraid, I am with you, do not be terrified. I am your God. I will make you strong and help you. I will hold you safe in my hands. Isaiah 41:10