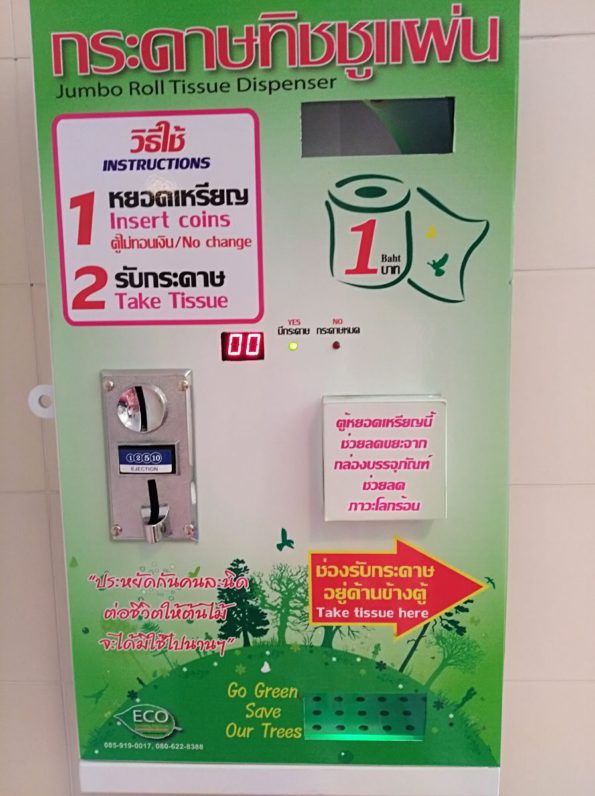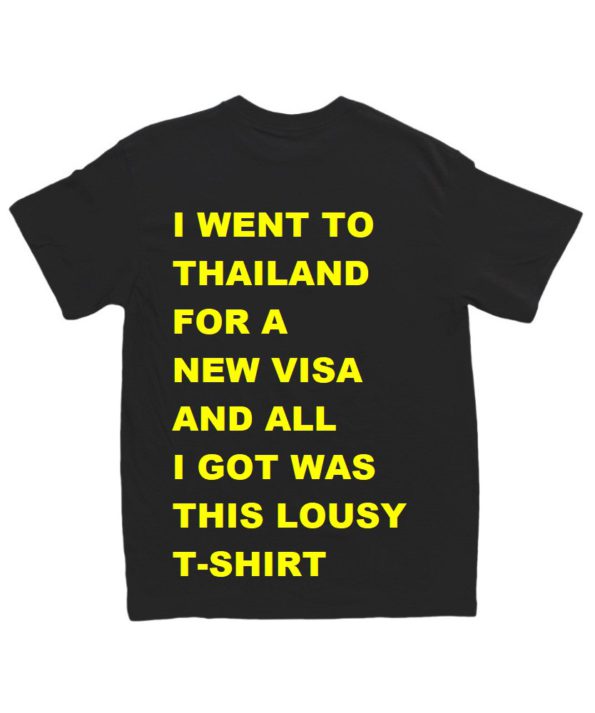 Living overseas means there's always new laws that cause for a new stamp in your passport. This week, I had to go to Bangkok to jump through a few hoops, only to have those hoops change. After a week of sitting around and waiting for needed documents, my employer sent me home before I ran out of clean underwear.
But the trip wasn't a wash (pardon the pun).
I saw a new side of Bangkok, really new: the Bangkok Museum of Contemporary Art.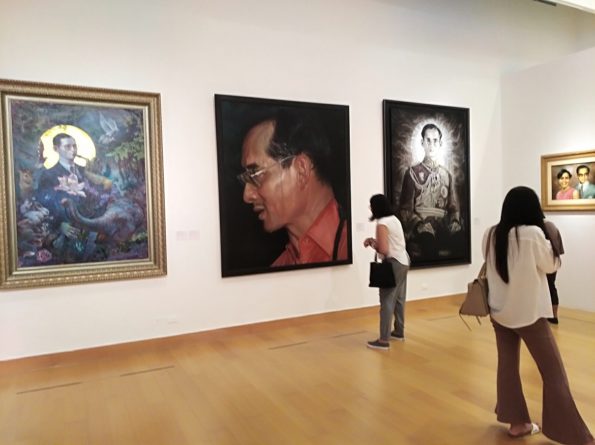 Located near the Siam Discovery Center at the SIAM center, it was pretty much me and lots of high school students more interested in taking selfies than the art hanging on the walls.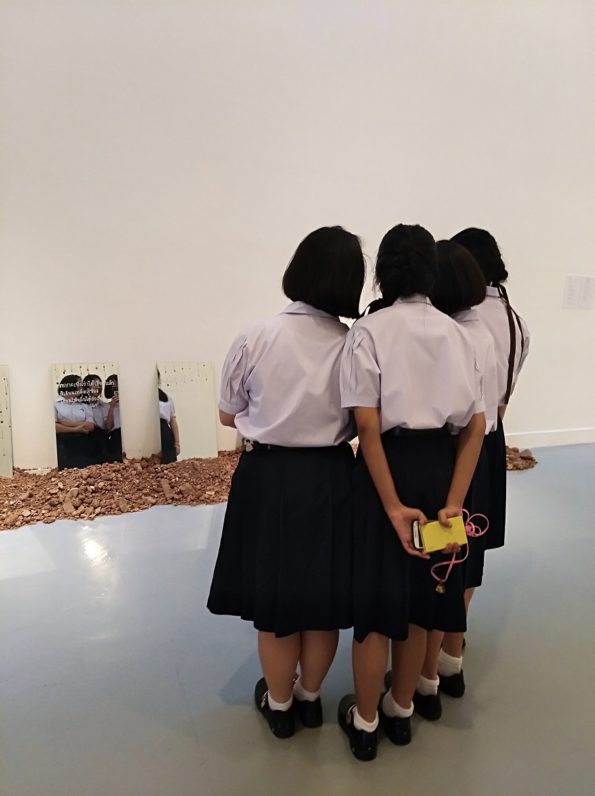 But I also had time to ponder things…like why a sheet hanging on the wall is art.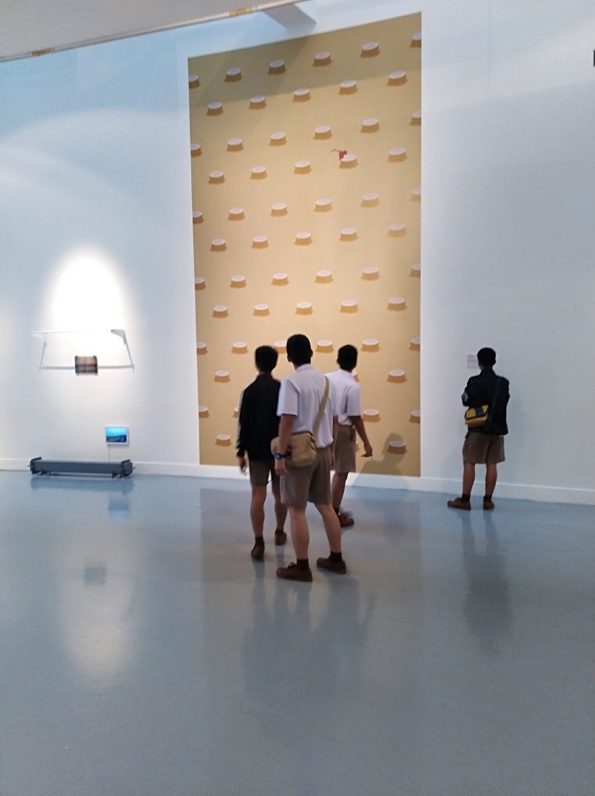 Of how monks have more faith than the rest of us. They are the only ones who dare walking barefoot on the streets…that is, when they are not taking a bus.

And how all jelly isn't meant for toast.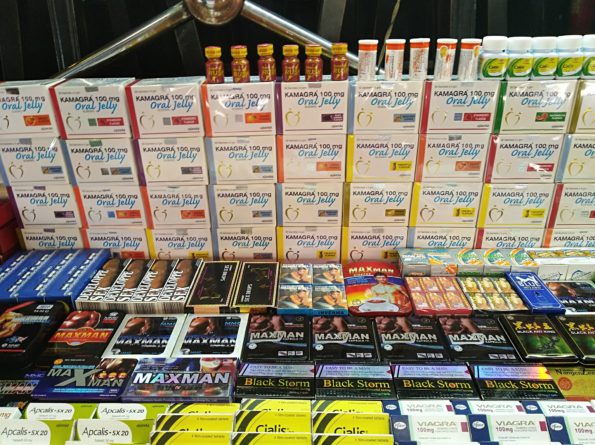 But every time I go to Bangkok, my legs get chewed up by mosquitoes. Yet, many of the ladies who wear short skirts on the streets, they don't have one bite! I stopped to ask one why she wasn't bothered by mosquitoes. She appreciated the conversation then laughed at my scabby legs before allowing me to take her picture.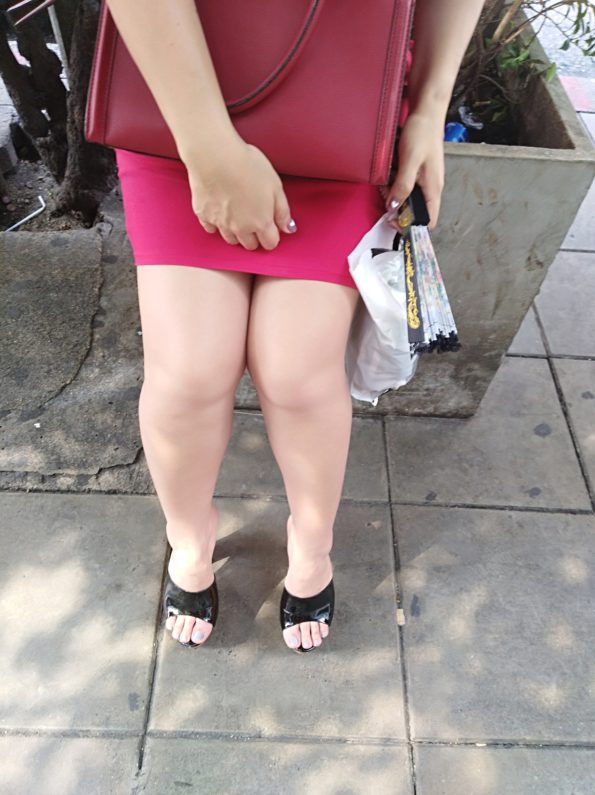 I also love the other woman workers…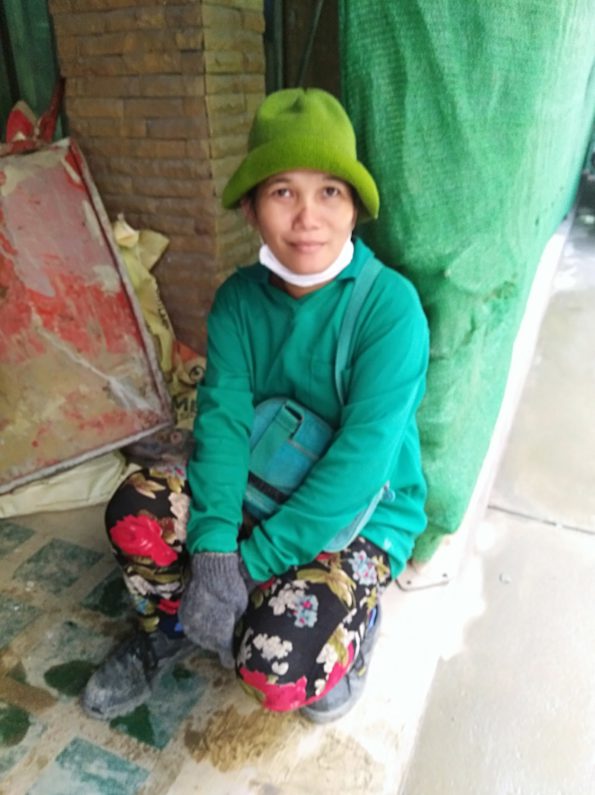 And the train track vendor.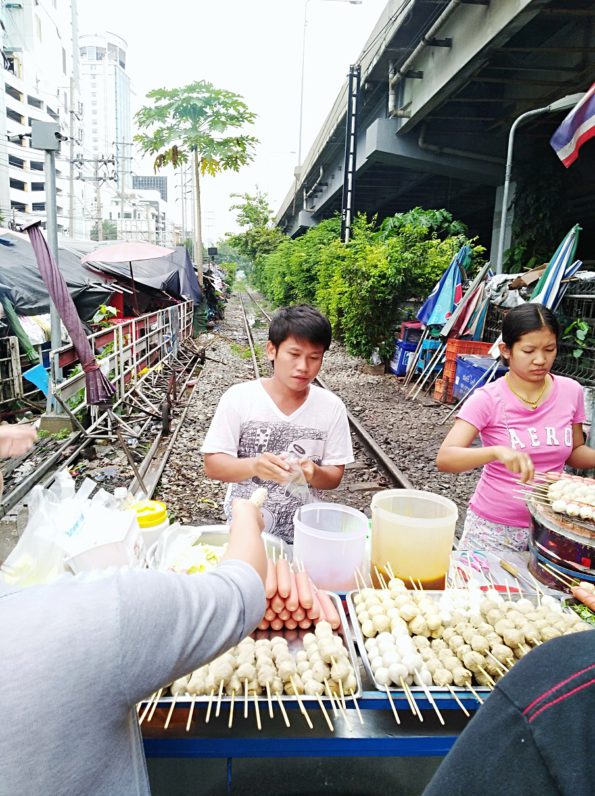 Plus the dancers at the Erawan Shrine that got bombed in 2015. The incense is so thick it burns your  eyes,
And moms taking walks with their daughters.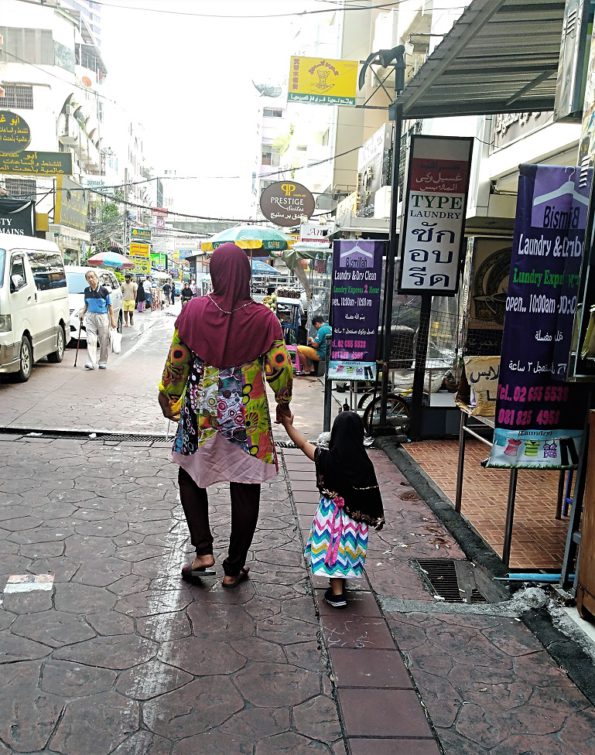 And Pad Thai Lunch counters with a fifty baht blue plate special (one buck fifty).
Durian blizzards at Dairy Queen.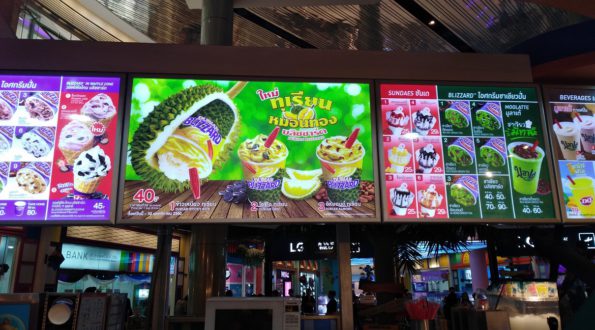 And PRADA fashion you don't need because there will never be a blizzard.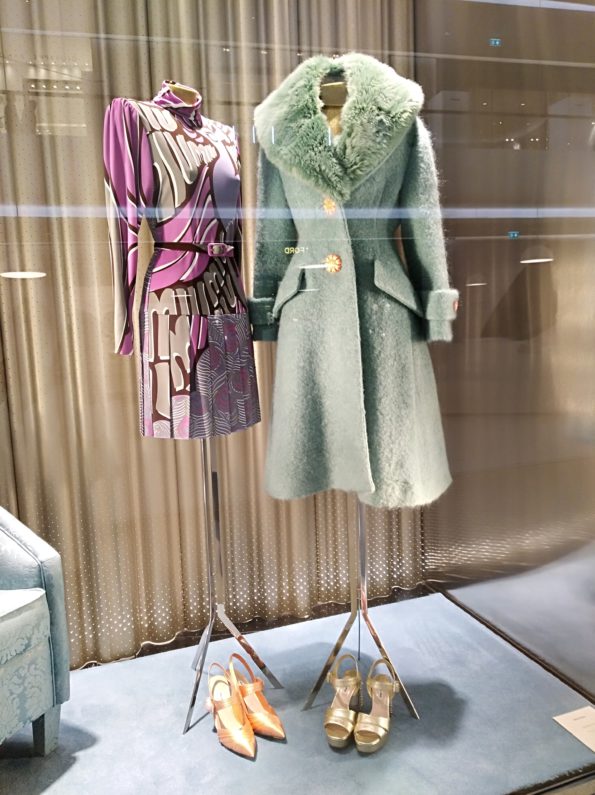 No parking zones…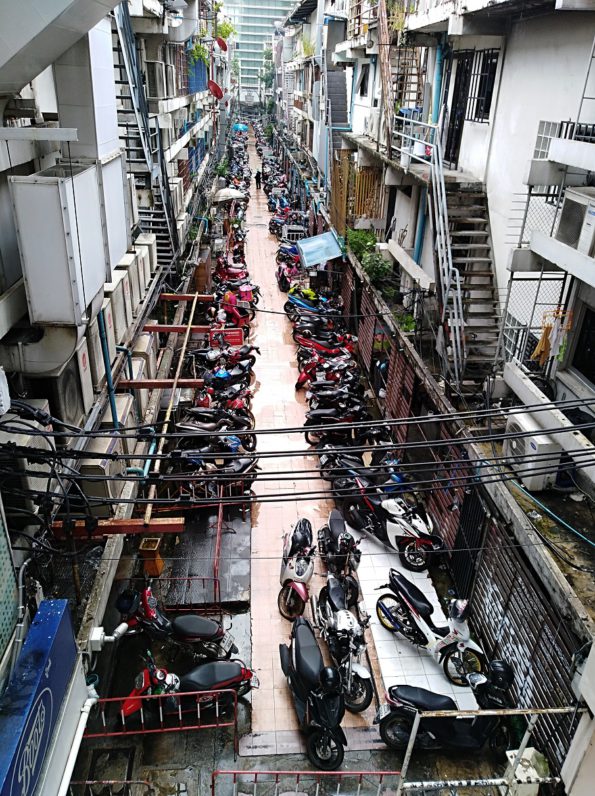 But tons of traffic…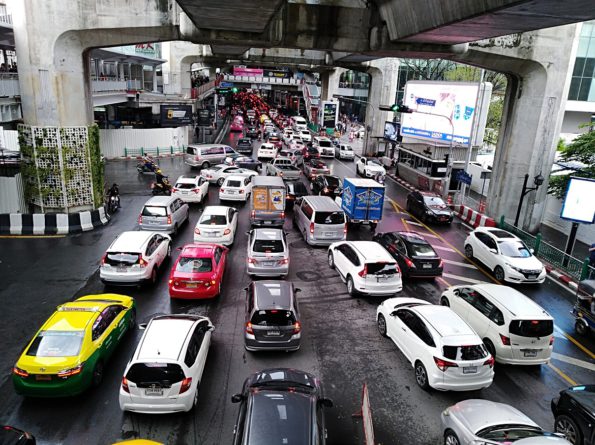 The health juice lady,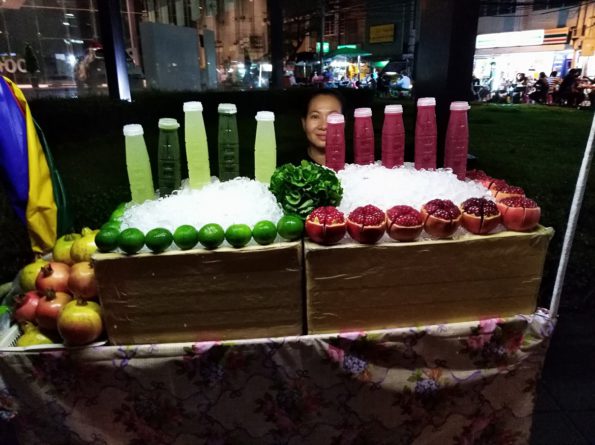 And if you're wondering what ever happened to the Marlboro man, he has a new ad career in Thailand.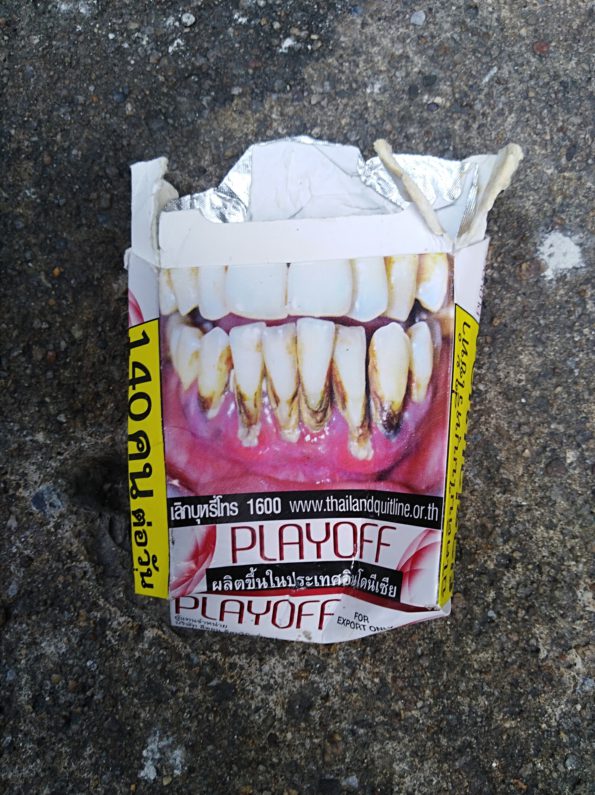 Plus the gods who prefer offerings of Fanta to Pepsi.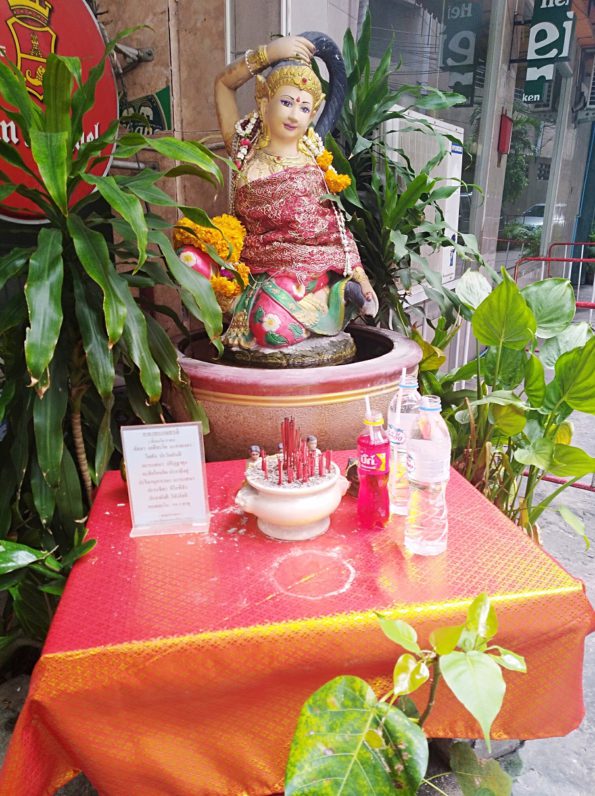 And toilet signage that reminds you not to get busy…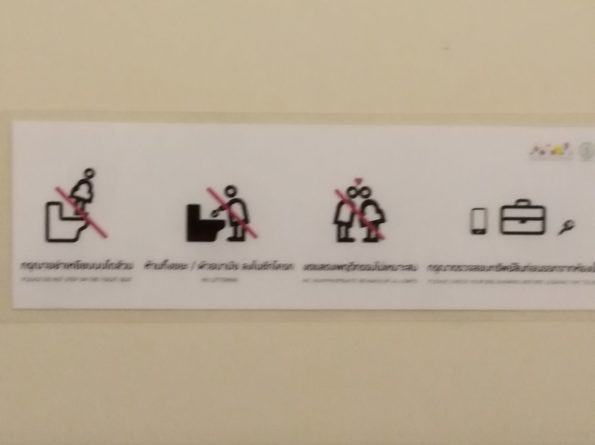 And toilet paper machines telling you the price.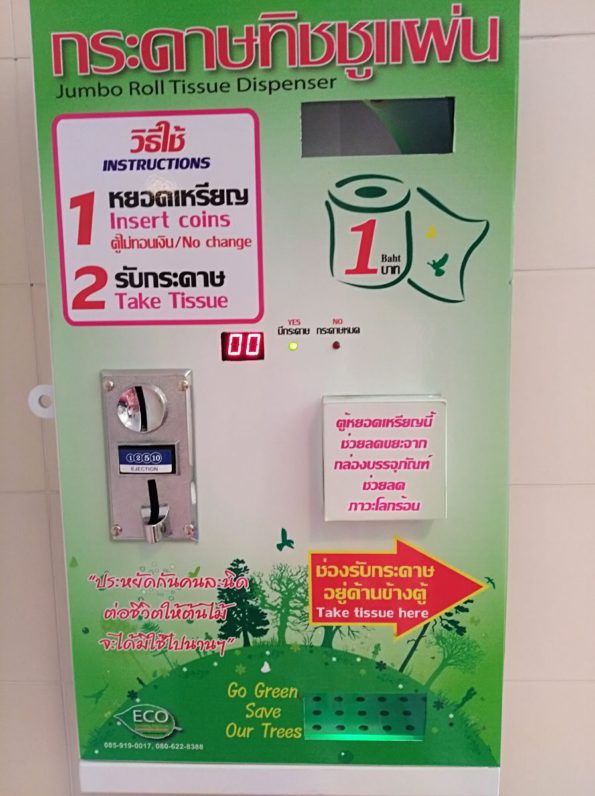 Because in Bangkok, there's never a dull moment, even when you're waiting for paperwork.