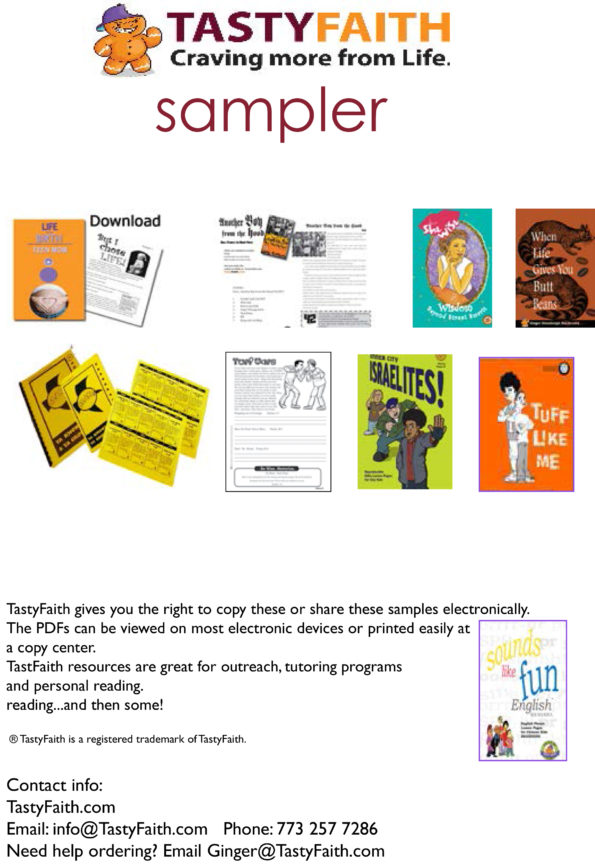 Costco isn't the only place with free samples. You can get a lot of Tasty samples right here.
Click the link below for the TastyFaith Mega Sample Packet.
You will get a taste of everything from urban youth ministry classics such as Another Boy From the Hood to Ginger's personal experience of divorce as a Christian (ouch!) in When Life Gives You Butt Beans. Copy the pages you want at your favorite copy center.
Hopefully, you'll find them more delectable than frozen party sausages.
Can't find what you're looking for? Send us an email: