My 9th grade language learners started reading Ernest Hemingway's, "The Old Man and The Sea" for one simple reason: I found a free downloadable bilingual copy online, thanks to China not really caring about America's copyright rule.
Actually, I'm intrigued by Hemingway as many Michiganders are, as he hung out where I do in the summers, near Charlevoix. Plus, Hemingway has a writing style that, according to Faulkner, "Has never been known to use a word that might send a reader to the dictionary." AKA: easy for language learners.
And finally– as if writing this blog post was in the style of a three point essay–I wanted to read the short story because of my personal affinity with the long snouted fish: I was bequeathed a seven foot marlin caught by my aunt who was barely five feet tall.
If you haven't read the classic, let me condense it into a tweet: an old man  is obsessed with catching a huge marlin after going 84 days without getting a nibble.
If you haven't read about my marlin, click here.
When I told my students that I had a marlin, they put down their cell phones.
"Really?"
"Yes."
"Did you bring it to China?"
"No. It didn't have a Visa."
"Did you eat it?"
"No."
"Where is it?"
"Hanging on the wall of a Mexican restaurant in Northern Wisconsin." I didn't go into the details on how it migrated north of Chicago because of a divorce that's getting as ridiculous as the final season of LOST. Their questions continued:
"Is there meat in it?"
"No. the meat is gone."
"Did you catch it?"
"No," I paused, savoring the teaching moment, "It was caught by a woman about the size of a fourth grader but almost my age."
After I stopped blubbering, I asked my students about what was their marlin, in other words, what was the big fish or problem they were trying to overcome. Students wrote:
"Biology is the fish I am trying to tackle."
"Speech class isn't a marlin, it's a whale!"
"Pressure from my parents."
As we started talking about dreams and perseverance, I realized the story wasn't just for my students, it was for me.
As I've been forced to reinvent myself at midlife with not much more than a wok and Chinese translator, I wonder if some of my dreams have past their expiration date. Publish that manuscript? Go back to school? Find the "other fish in the sea" that my dad promised was out there in the part of the world where Westerners flock for young Asian wives?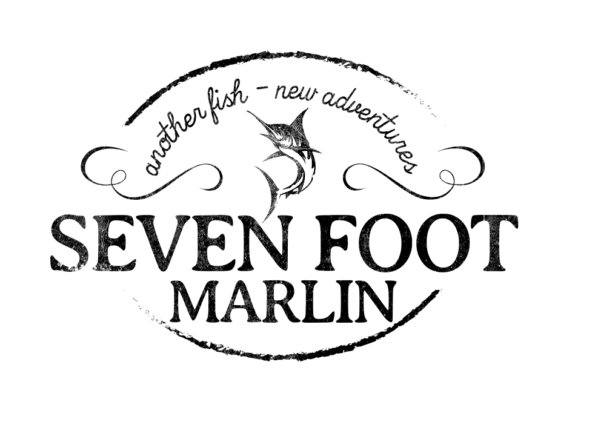 Yeah, right. And while you're at it Ginger, reel in world peace and clean Chinese public johns.
Then I thought of the seven foot marlin that my four foot aunt reeled in.
Or the old ladies carrying washers on their backs.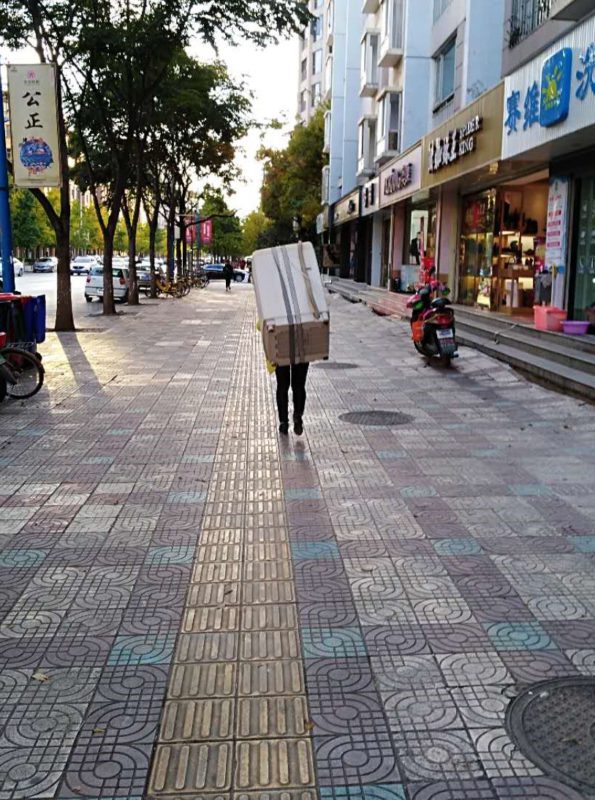 Nothing is impossible unless of course, you don't try.
A fellow teacher knows a lady in a village outside of Kunming with breast cancer, The cancer spread throughout her body. This poor woman couldn't afford a doctor and hospitals don't have palliative care. After her brittle arm turned sour with gangrene, the woman amputated her own arm.
OK. I understand if this brave woman just wants to go for a boat ride for the rest of her days. But the rest of us? We should give it our all just because we can.
Keep on casting out that line.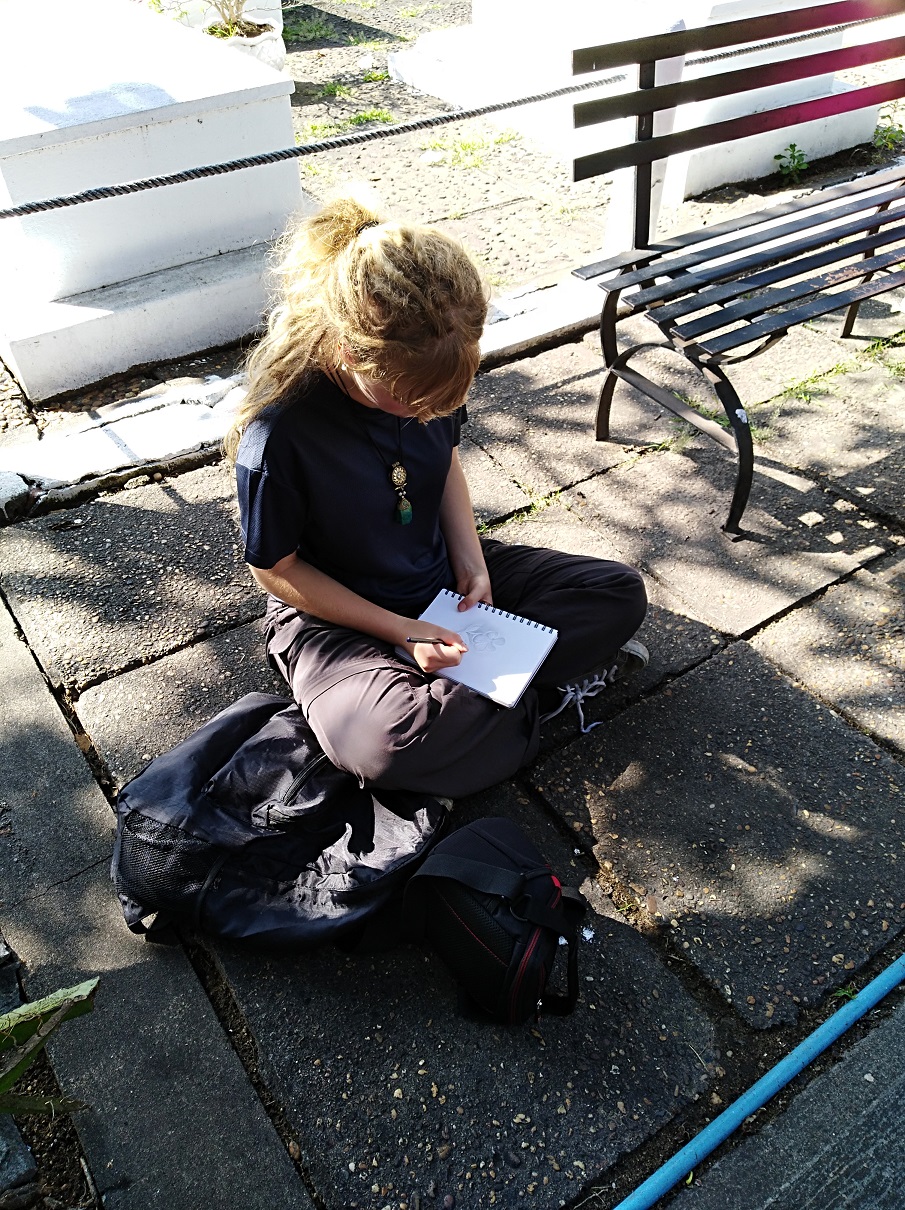 Blog, Flipside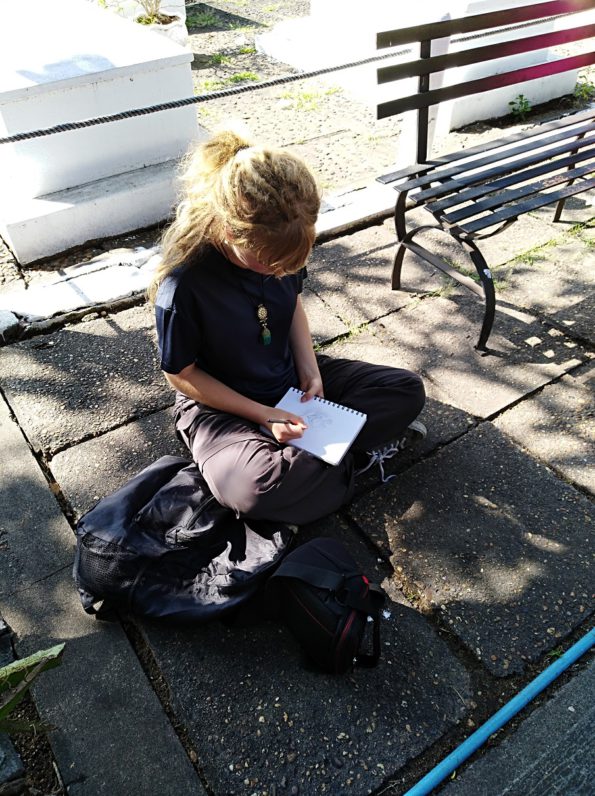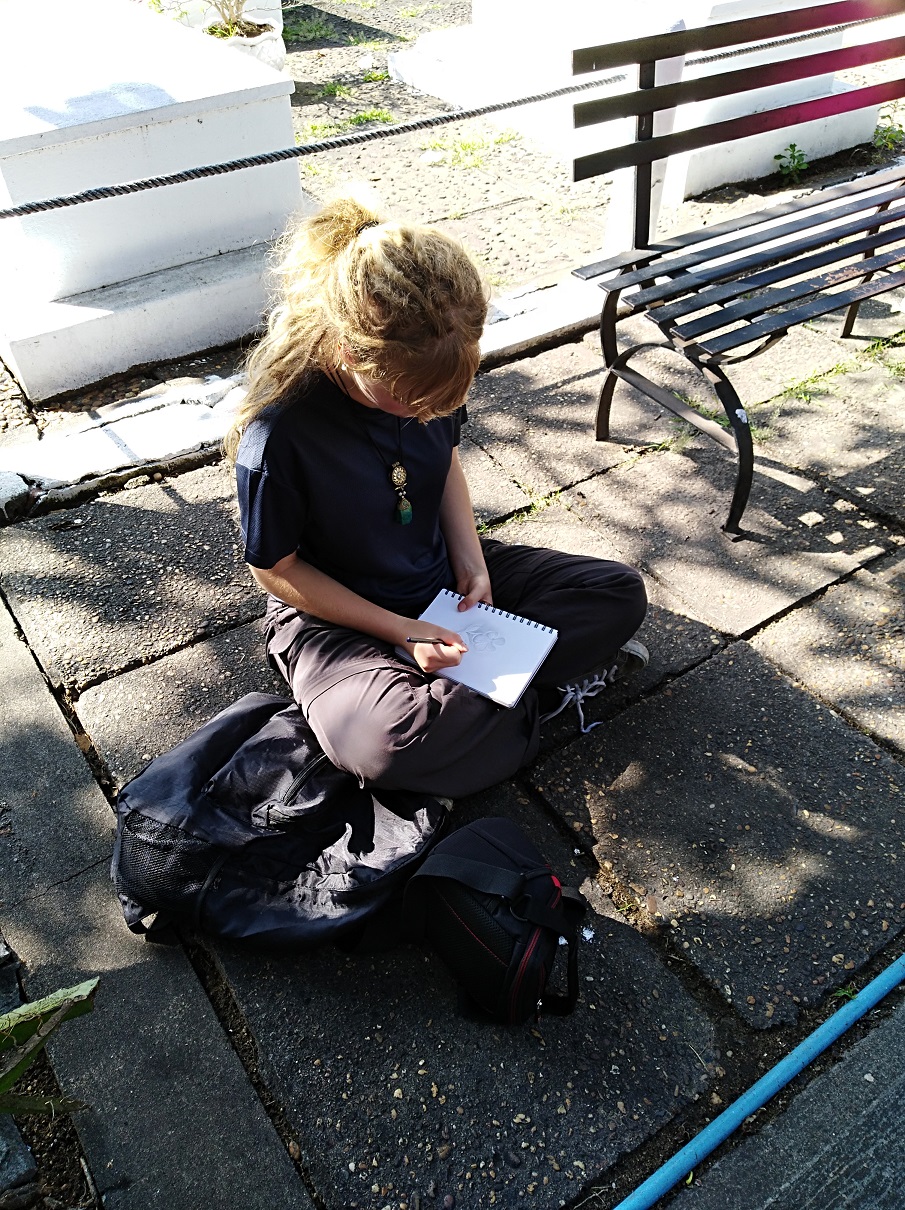 For the past few weeks, I have been on the judging panel for the China Daily English contest for the Yunnan Province finals. I'm the token dà bí zi měi guó  ren (Big nosed American) so I'm the designated question master.
Translation? I had to ask each contestant a question about the impromptu speech they had to give.
It was fun, making me feel like one of the judges on a beauty pageant asking questions about world peace and what not. But even more so, it was stressful knowing that a score could make or break a student's confidence. Instead of trying to find the answer to the world's problems, I asked questions that would find the sparkle in the contestant's eyes and calm their nerves a little.
Who was your favorite teacher?
What do you think about McDonald's name change in China?
Would you take a ride in a self driving car in Kunming?
The students were excellent, their grammar better than most native language speakers. Some were from villages, some overcame crazy obstacles. But there was one student who stood out, literally.
She was an albino.
China does have albinos, their unique features making them stand out like a white sheep in a country of a billion black, where standing out isn't as admirable as standing in.
The girl's hair was yellow, her eyes blue. Her impromptu speech topic?  On being that white sheep. She talked candidly about the pain of growing up different in a society where you're expected to be the same, from eating mi xian noodles米线  for breakfast to the radical strokes in your Chinese characters.
"I don't have black hair! I don't have dark eyes! I definitely don't have the same dreams!"
Her entire life this girl got teased about being different, her school classmates being particularly cruel. She was half way done with her speech when the "time's up" buzzard went off.
Her eyes lost their sparkle and her shoulders drooped.
It was time for me to ask a question. It didn't take long to think of one. I gave her a big smile and asked, "Can you finish your story, please?"
Her words lit up the room as sure as her blue eyes.
This girl didn't win; the honors went to a French major, I kid you not.
But after the competition, the blue eyed girl sought me out in the crowds to thank me.
Judging is difficult but I learn something from each student. Everyone can make a difference. You don't have to be a dà bí zi měi guó  ren  in China or a blue eyed Asian to do that.  You can make a difference, even if you're the same.