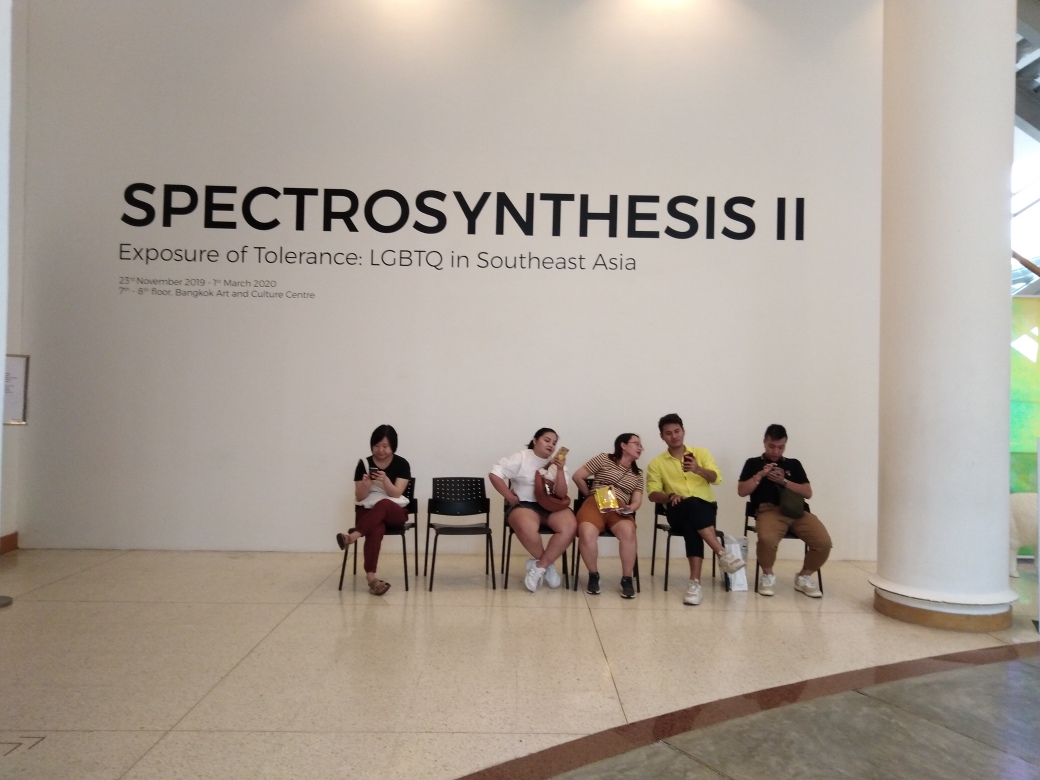 Most folks venture Bangkok for a different kind of adventure, but end up visiting the same restaurants everyone discovered at Not-So-Lonely- Planet. They'll post a photo of themselves dangling crunchy scorpions over their mouths just like the videos on YouTube. It's vacation plagiarism.
Everyone is enjoying someone else's adventure.
Even National Geographic had an article about how social media is changing tourism. Even hikers rarely wander off the beaten path anymore in national parks. They just make a bee-line to the photo they liked on Instagram, waiting in an endless line to snap the same selfie.
I'm guilty of it, too. I mean, who hasn't been in Hanoi wanting to make the pho-pilgrimage of the late Anthony Bourdain? But as I discovered, there's no such thing as bad pho in Vietnam. I'm guessing his production crew just picked a place that had good lighting and a non-camera shy owner.
Yes, we are call copy-cat tourists, including me. But sometimes, you want to break out of the mold or just bypass the lines.
So, if you want to try something that really different in Bangkok?
Forget the glazed scorpions and tubs of bugs. Head to Burger King for some rice congee instead.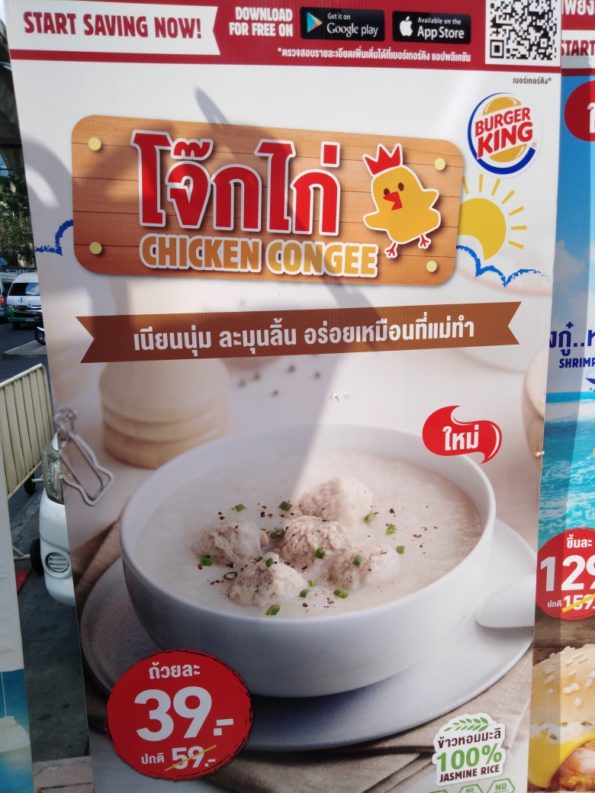 Unlike glazed arachnids or deep fried silk worms, this Burger King slop survived multiple marketing meetings where brand managers argued about the size of the congee balls. What are congee balls? I don't know either, but they remind me of the Mucinex critter. People attended focus groups to share their thoughts and intestines about this stuff, giving this goop two thumbs up or a quick "wai" and bow.
I've choked down a lot of crazy things in Asia from chunky blood soup to insect all sorts, but I draw the line at Burger King's Congee breakfast. It looks like phlegm even after it's been photoshopped.
Out of Sights?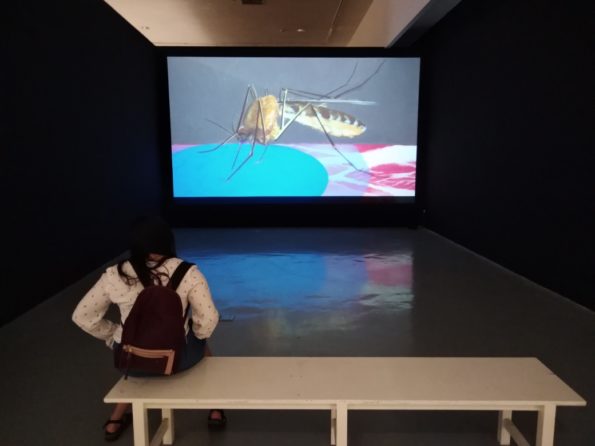 If you have overdosed on golden nipples or forgot to bring attire to properly cover up your own, visit Bangkok's Cultural Center, free of charge or dress code.
You can view a gold-leafed wiener instead.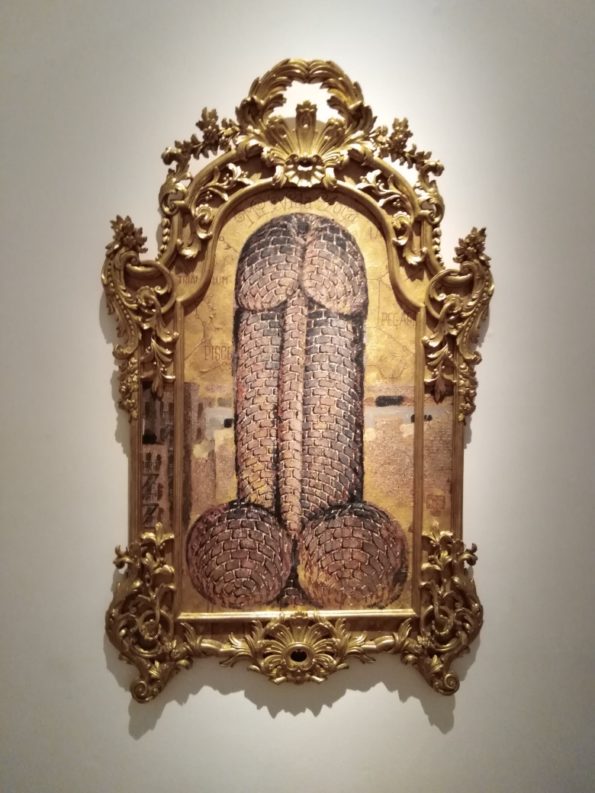 The exhibit du jour was on LGBTQUIA issues had  a disclaimer, which says a lot. After all, this is Bangkok.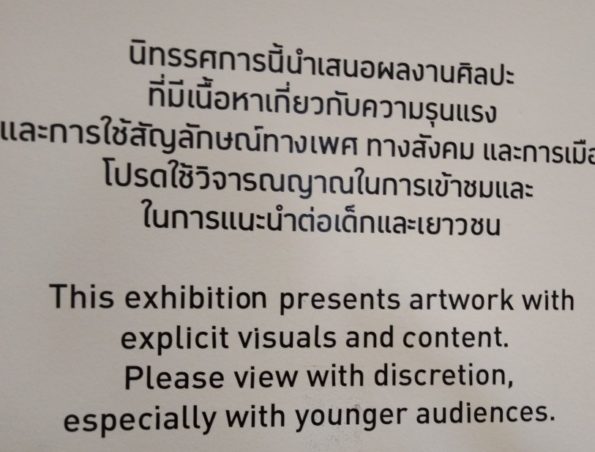 The collection was more eye opening than shocking, making me wonder why we are so full of judgement instead of compassion. Unless of course, we a judging friends who post fifteen duck faced selfies a day or the scrambled eggs they ordered at Old Country Buffet.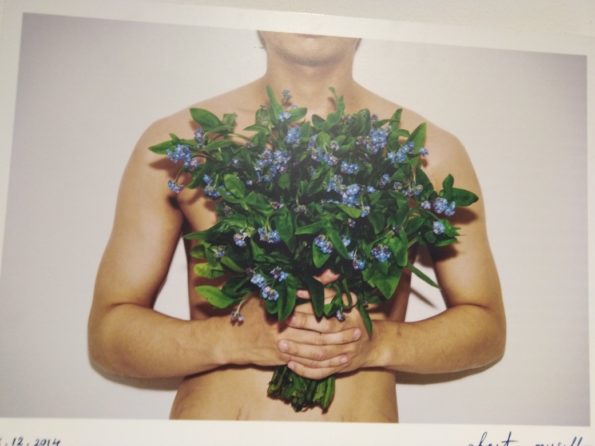 There was also a film called Wall Dust, where a pig's butt turned into a pomegranate, but only after pooping out a human. I won't post a picture of that.
Not different enough?
If your taste buds want an Asian vacation that's more riveting than the free samples at Costco, check out Mexican shwarma and tomato shakes near the Nana sky train stop.
As for a poser-free place to stay?
Check out Khao San. No streetworkers tugging their orange spandex minis here. You'll see monks in the saffron robes, usually when you're waiting in line to buy a Singha at the seven eleven (but only after five. You can't purchase alcohol before then in a store). And you can still find the same-same souvenirs.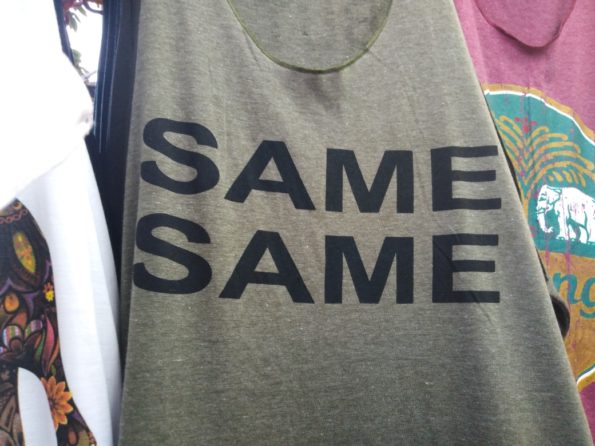 How to get to Khaosan
It is easy to get to from the airports or the river. Fifty baht (just under two bucks) will get you from Don Muang  (Express Bus A4) in under an hour. Or, if you land Suvarnabhumi , hop on the A1 and bring a good book. The ride is about ninety minutes but $28 cheaper than cab fare.
So no selfies, especially from the procedure I had a Bumrungrad the previous day. I'll just leave it at that.
tastyfaith.com/hanoi-what-travel-guides-dont-tell-you/