生日快乐 shēngrì kuàilè!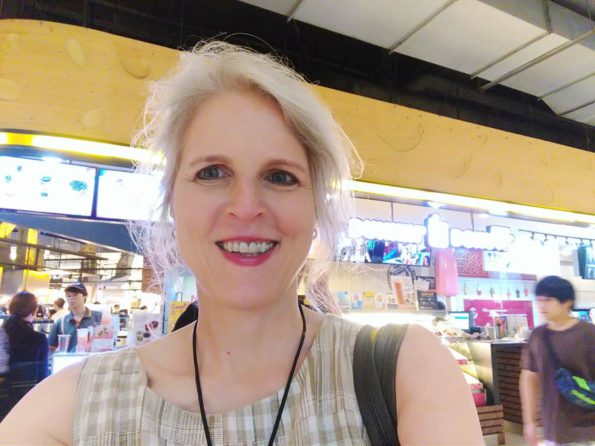 My odometer turned over today and kicked it off by starting new shēngrì kuàilè or birthday traditions.
First: no cake.
I had planned on celebrating by indulging with a coconut crunch old fashioned and cuppa Joe at a Dunkin Donuts (as there are Dunkin Donuts in Bangkok).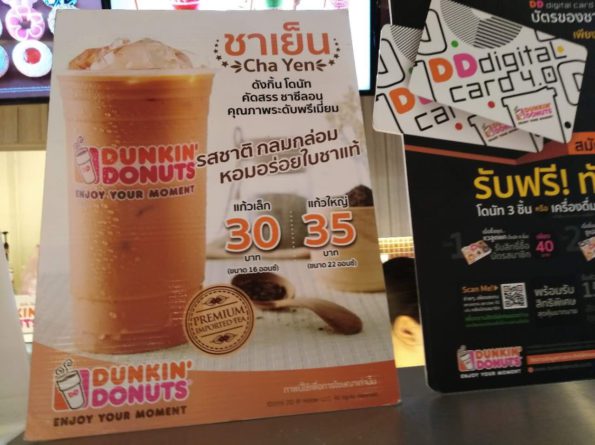 Instead, my taste buds did a U-turn. I grabbed some durian, which tastes like banana cream pie minus the vanilla wafer crust. And instead of coffee, I did this grass juice thing  purchased at a street market (I don't think it will be replacing OJ any day soon).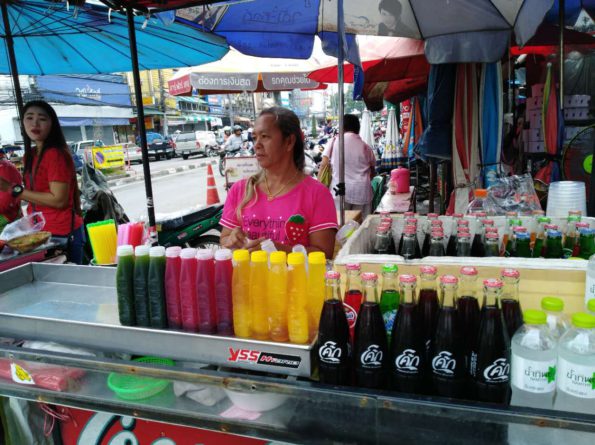 Then one of those bumpy  apple looking thingies that has the zing of a radish and sprinkled with crushed pepper. Super refreshing, whatever it is.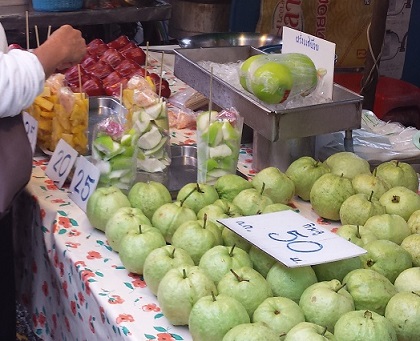 Next tradition: the birthday gift.
Instead of getting something for me, I got something for a life long friend, Kelley. We met at Michigan State University, when students still used punch cards to program computers and there was this  dreadful thing called "the PIT" that you were forced to enter if  you dared to drop or add a class.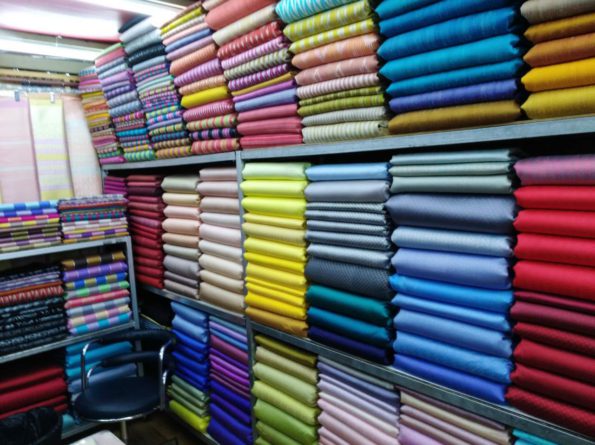 Kelley loves to sew the way I crave gastrointestinal adventures.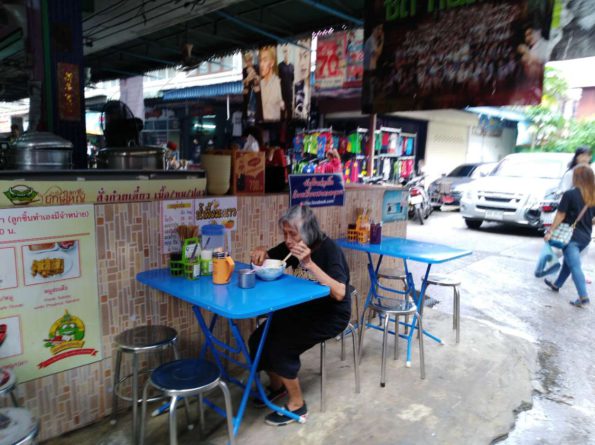 Anyway, Kelley made me this doll with  scraps of the Chinese silk I got her last year.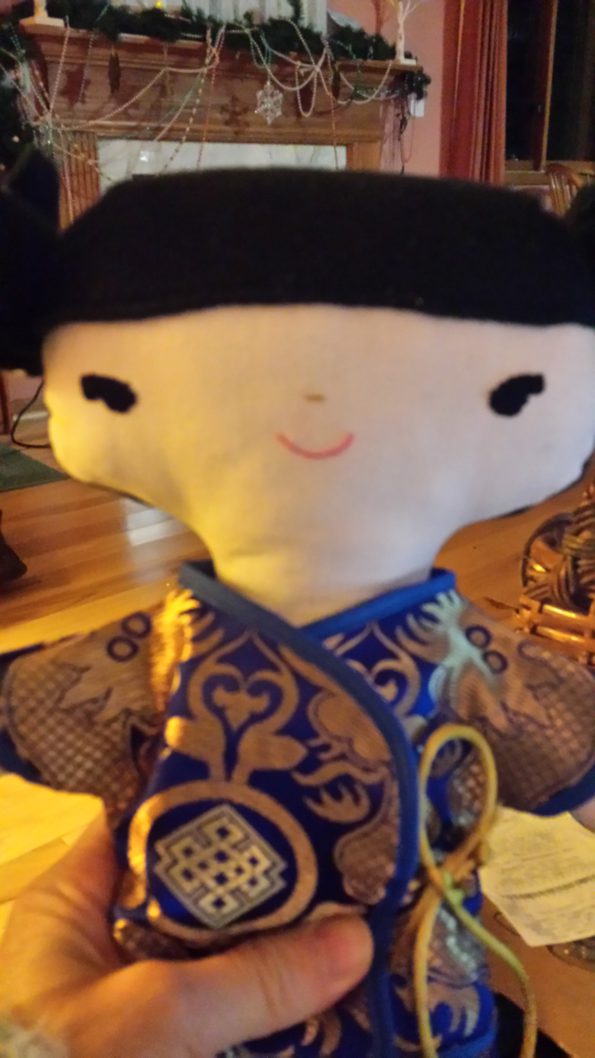 For my gift forward, I wanted  to get Kelley Thai silk. I mean like, c'mon, I was in the town that made those silk worms famous. Bangkok.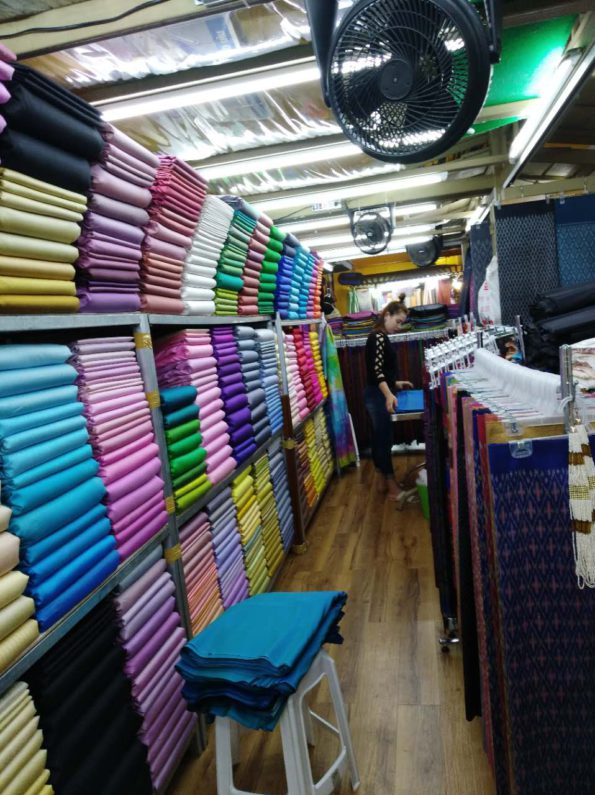 So where to find real silk in Bangkok? Lonely Planet and all of those guides only list tourist traps like China town or the over priced Jim Thompson House of Silk.
I got a tip from some local seamstresses to head to a place called Old Siam, a mall that's seen better days.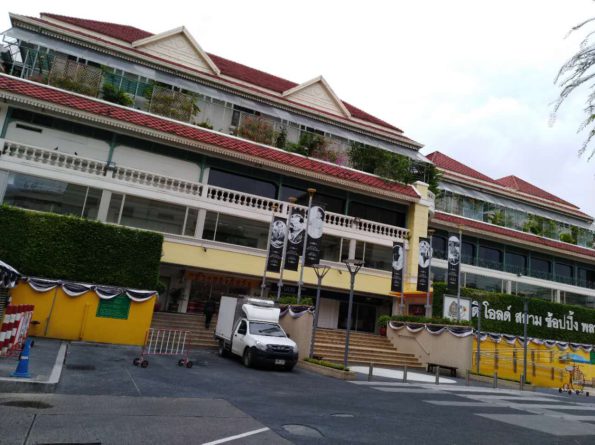 It's a yellow building, the color of eggnog, the shop owners having more in common with Joanne's Fabrics than the haggling  vendors on Sukhumvit.  It's not touristy, not even in a touristy area. The silk market is on the second floor. Threads and notions are on the first.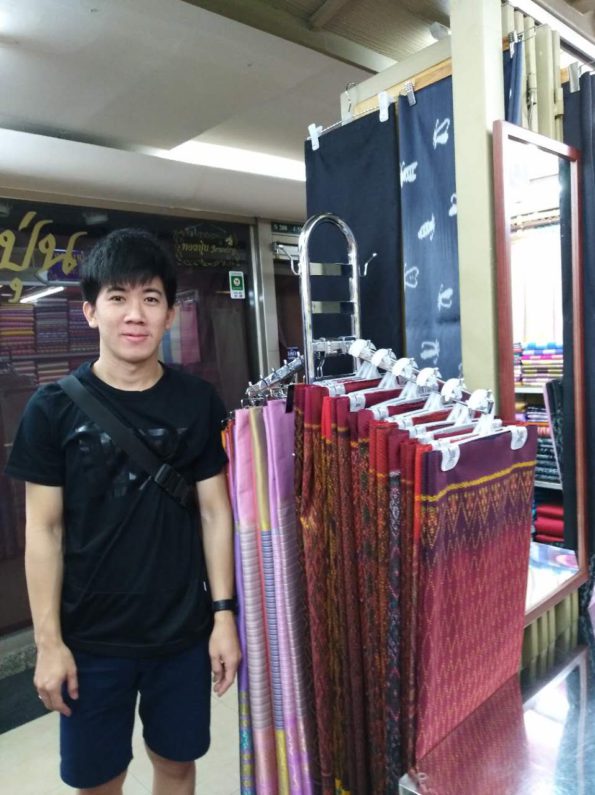 I got the real deal Thai Silk from this real nice guy.
You can't bargain that much with the prices, but you won't get ripped off by purchasing crap product. Plus, it comes in a cool bag with words that look like they were squeezed out of a frosting tube.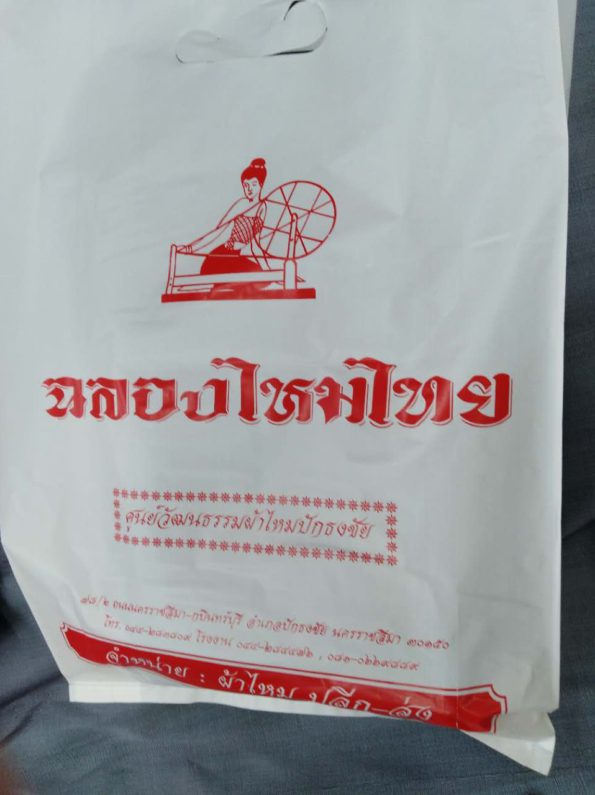 If you stumbled on my blog via Tumbler, download this bag to your phone. It has the  address.
The "I love to Sew" Thai Silk Market in Bangkok is not that far from the Hua Lamphong Railway Station. You can take the #73 bus or a tuk tuk for about 150 Baht.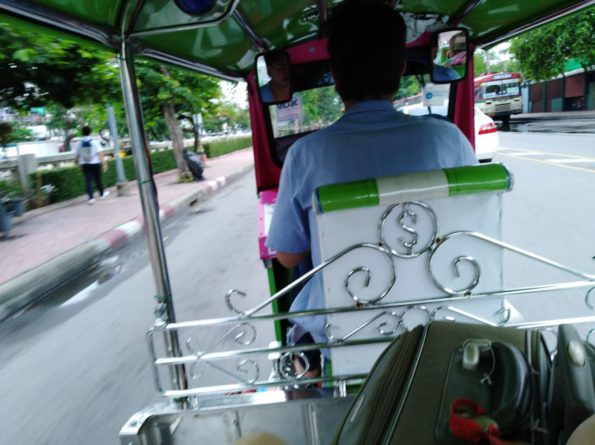 Final Tradition: allowing myself a senior moment.
No, I didn't buy a jumbo size box of Depends at Tesco, but I did mistakenly book my return airline ticket for June 29 instead of May.  The ticket agent was nice about it, but I didn't get the ticket free like a slice of chocolate cake at Olive Garden.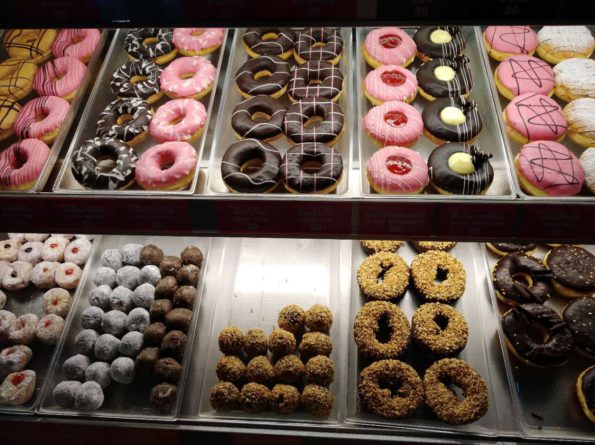 By the way, Dunkin Donuts in Bangkok will not give you a free donut on your birthday.