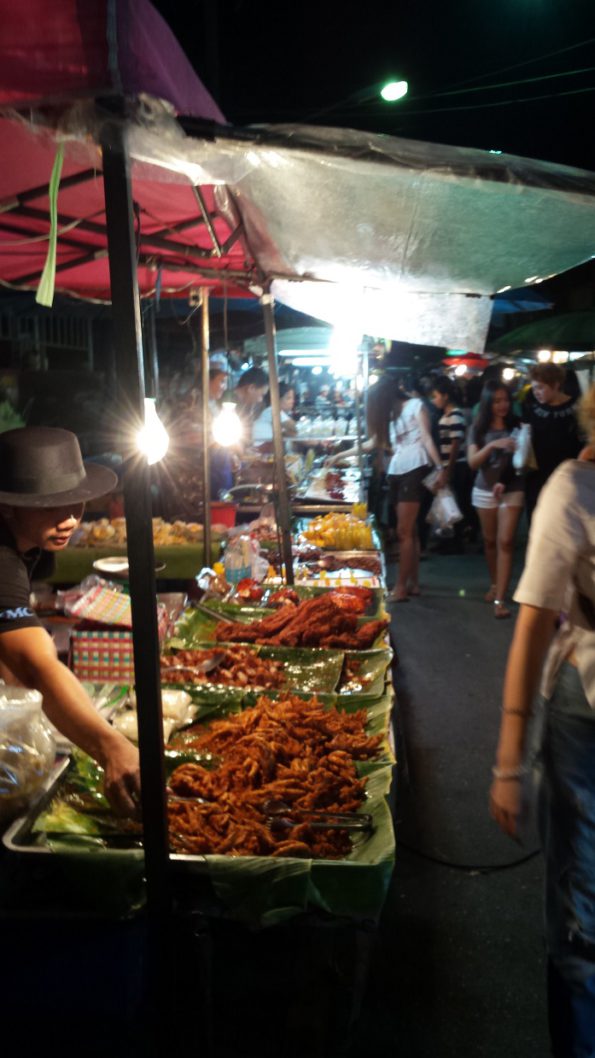 It's the coconut capital of the world.That's all I knew about Surat Thani and thought it would be worth spending a day. But I quickly found out this coastal Thai city has more than what Chicago has Starbucks. I visited several, each one having its own flavor. This one had a meals on wheels program.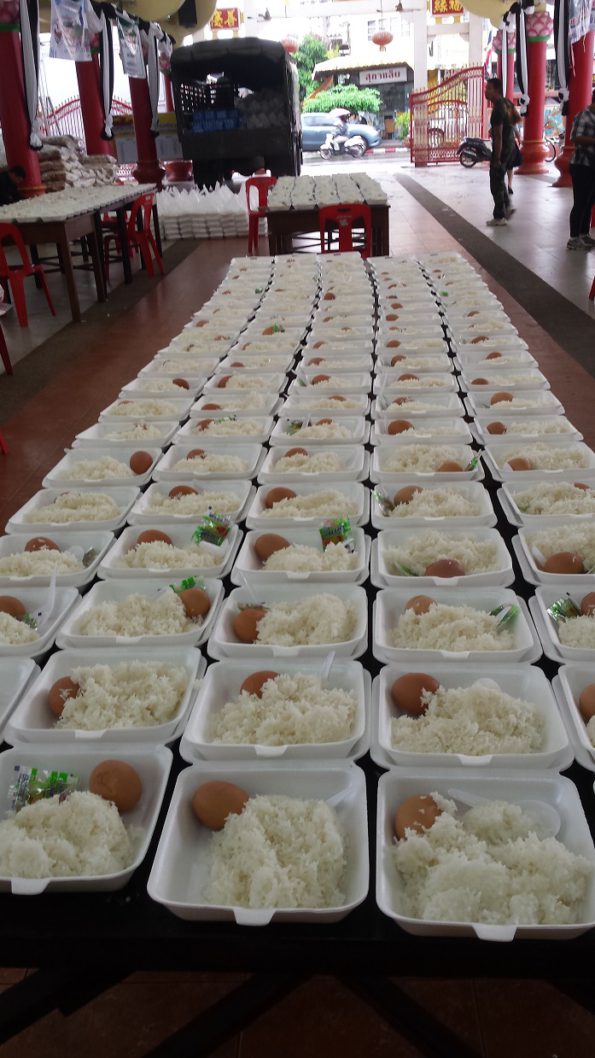 Another temple taught young students. The children left their shoes outside–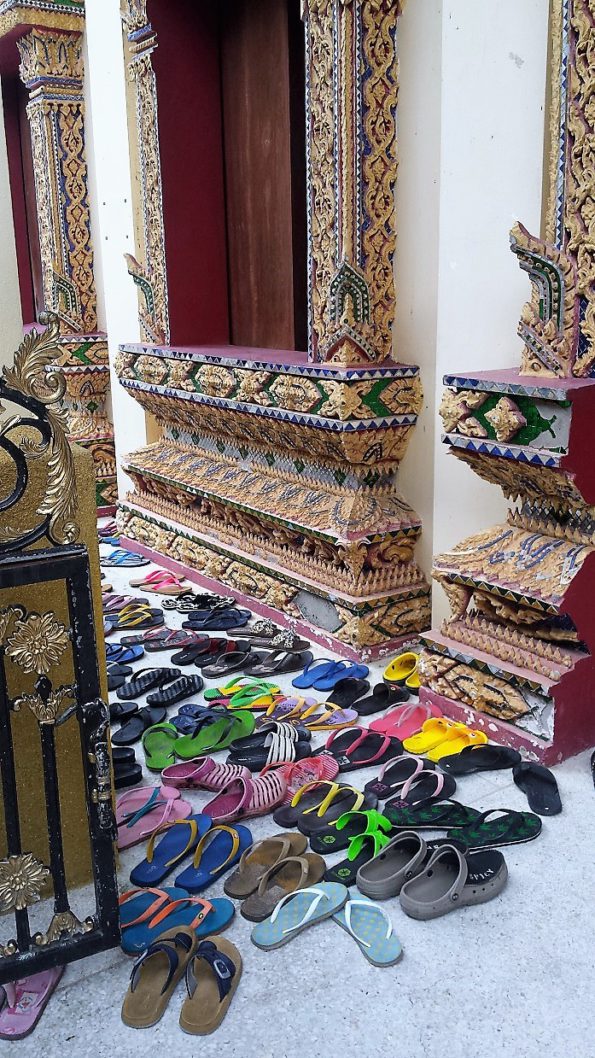 then sat quietly on the ground as the monk spoke.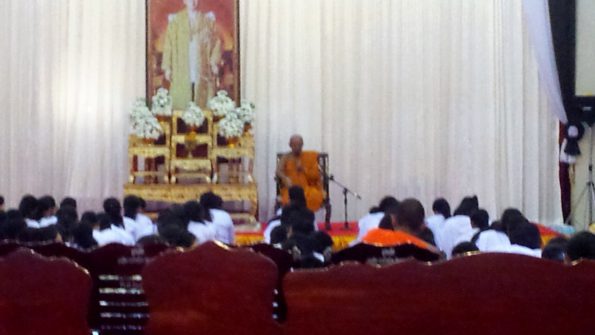 Speaking of shoes… that's what these colorful mounds smelled like. I think a few were fish paste.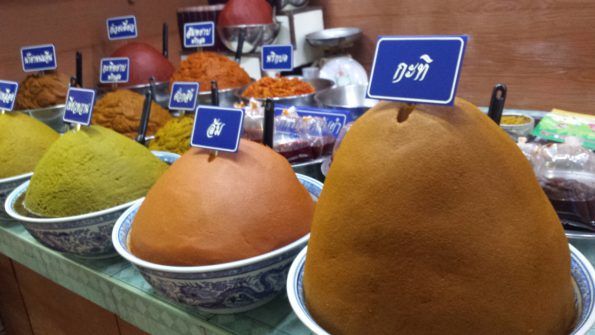 But after class, students headed to the night market.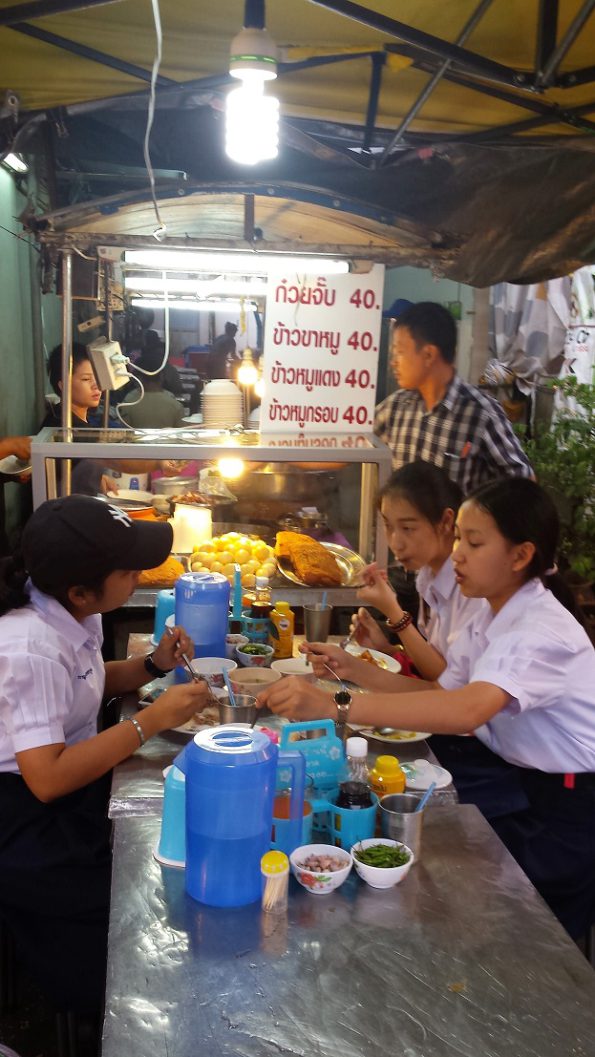 This boy was scouting for a good after school snack. Check out his plate: it's loaded with mini ice cream cones.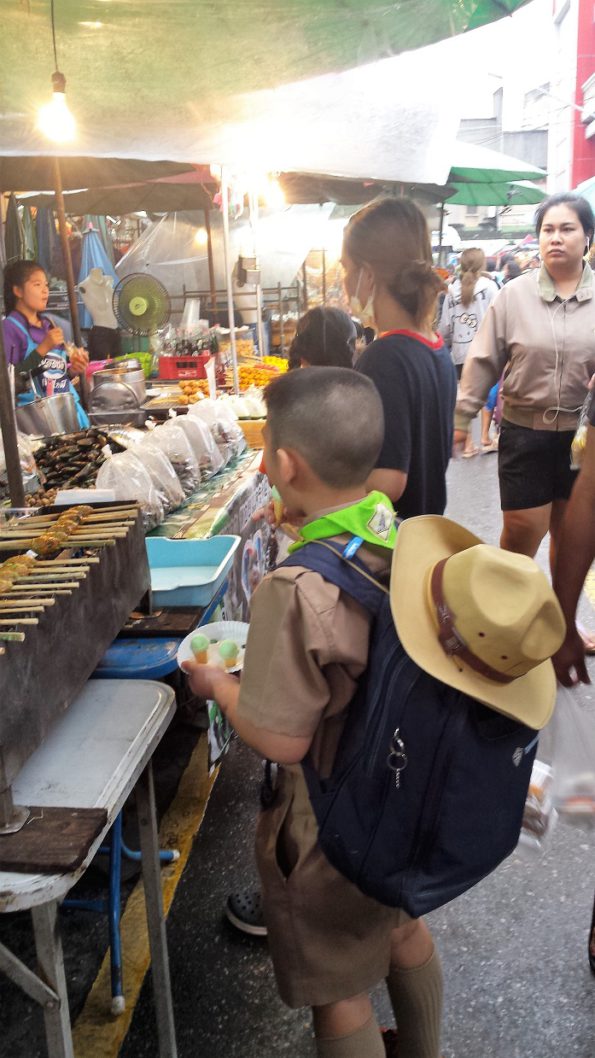 There was also fruit.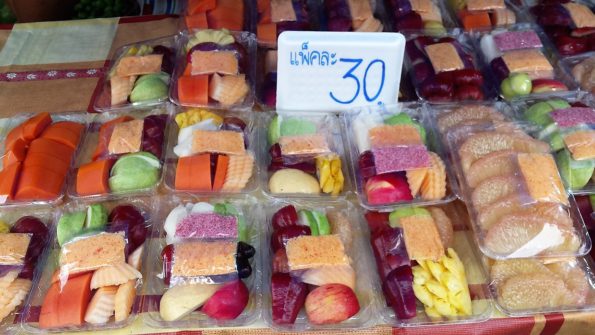 And carry-out.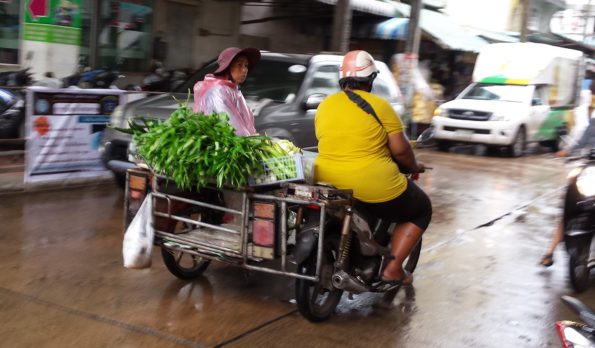 And more fruit.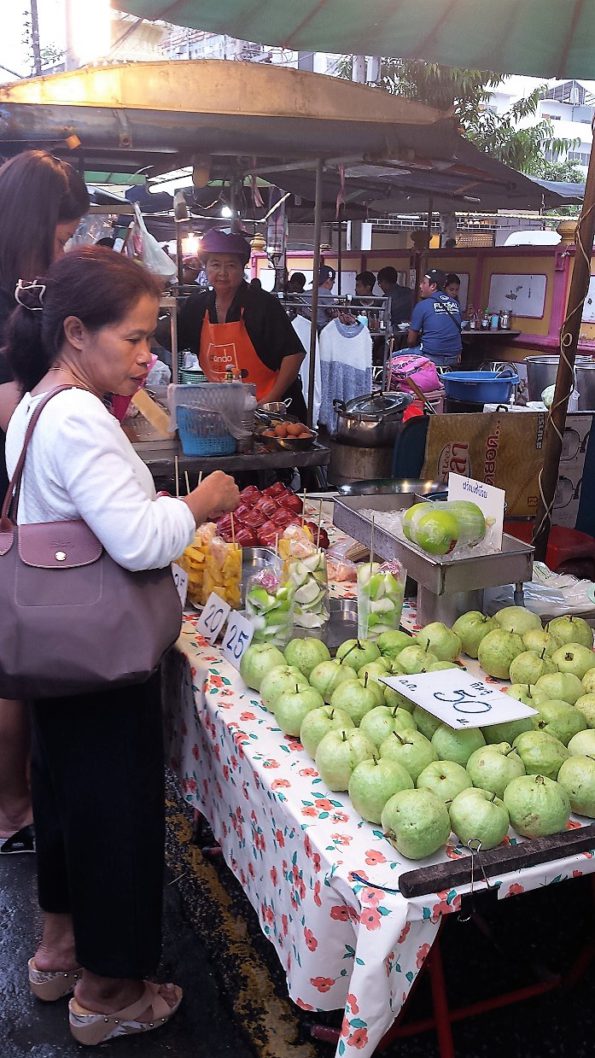 And the Thai Version of Country Buffet.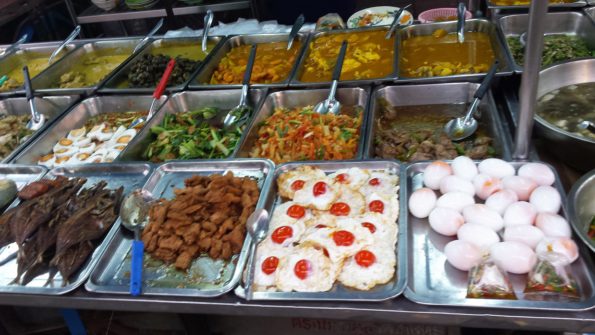 And ka-bobs. You can't have a night market without ka-bobs.
But I was wrong about the bus station in the middle of nowhere having the best Pad Thai. This lady makes it. I could have eaten an entire wok full of it.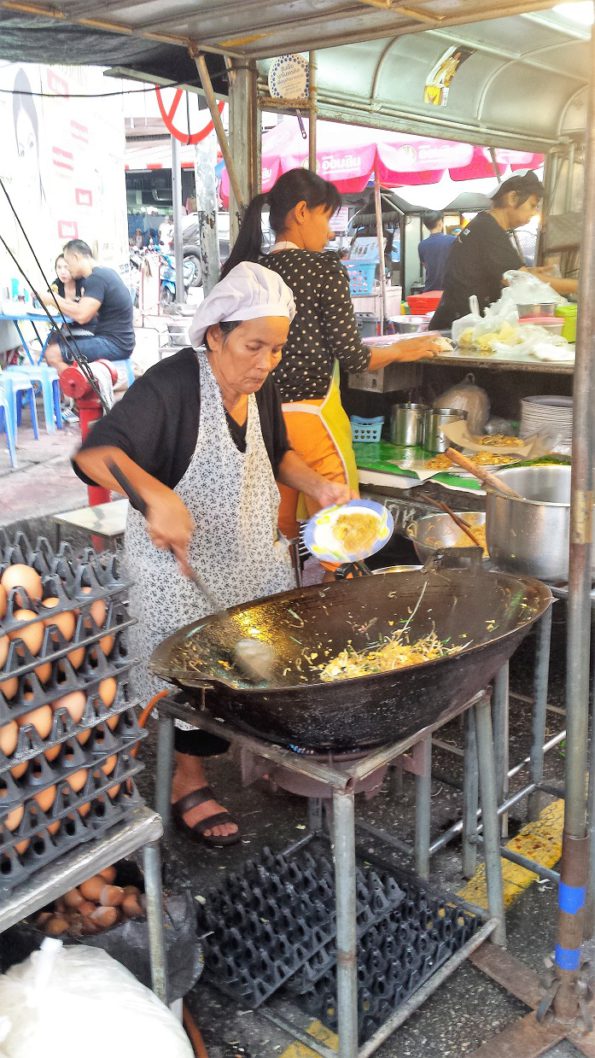 Along with the night market, there are a few restaurants in Surat Thani. This one isn't Zagat rated, but is typical of a Thai Ma and Pop place.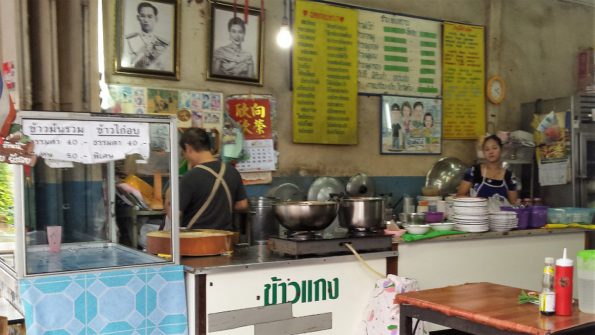 Before you pack your bags, there is more thing you should know about Surat Thani. It has the worse TV on the entire planet.Over a hundred channels and only two in English. Mostly, it's Monk TV, many who reminded me of a Buddhist  Joel Osteen, Bollywood, or the Thai version Home shopping network.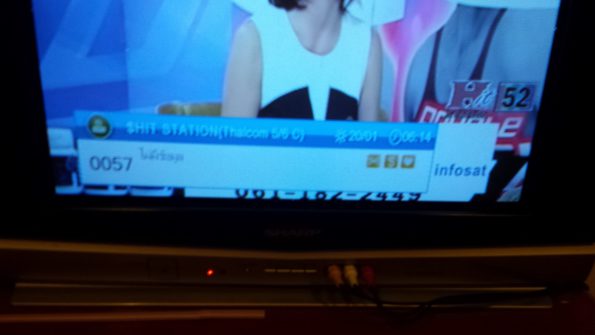 This one was called the "Shit Station".
It lived up to its name.