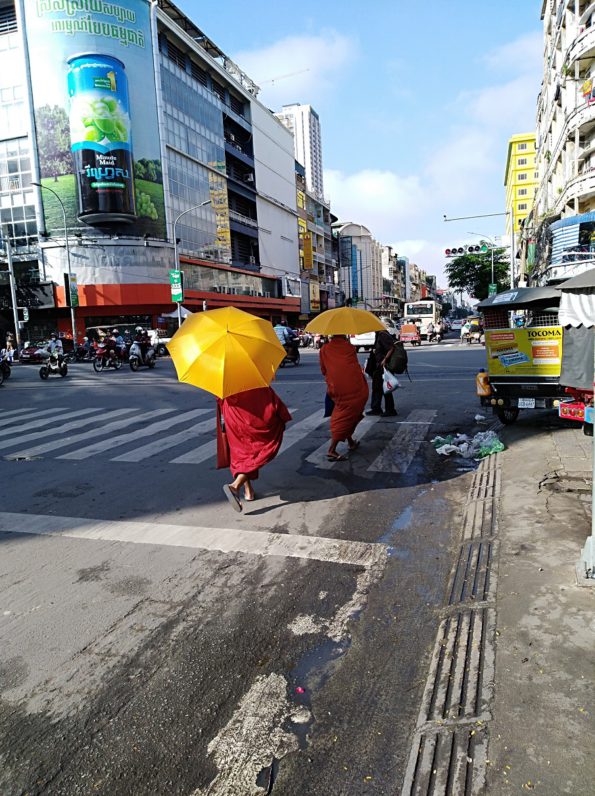 Travel is not about the places. It's about the landscape of people. Like in Bangkok, the small family owned hotel I stay at because I love the owners and try not to think of the history of the mattress. The wife scrubs the floors in her sari, the husband sleeps behind the desk all night and during the day, smokes cigarettes on the patio guarding my stuff.
In Cambodia, it's about people I've never meet.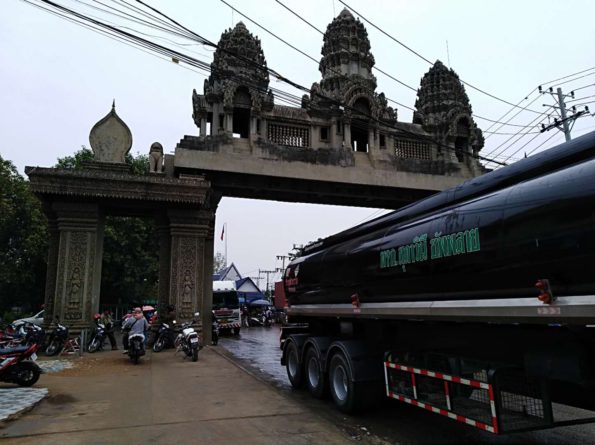 I went on to Cambodia via bus from Bangkok through the back door border city of Poipet. Whatever definition of poverty I had before I cross the border, the floor dropped out. Shops made out of faded advertising and sheet metal.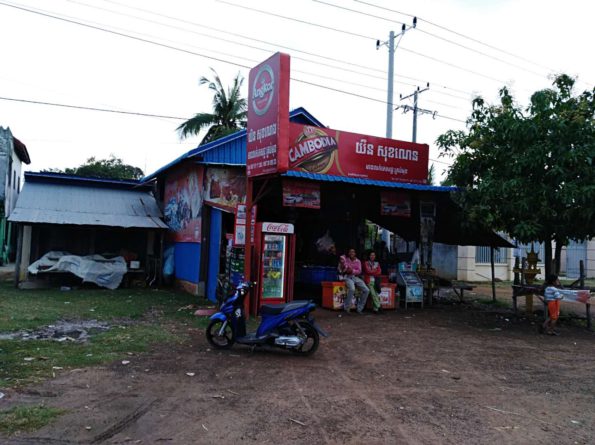 White thin cows wandering near the roadside, an occasional stray dog causing the bus driver to throw on his brakes. It was not the Cambodia that I saw on the cover of a travel brochure,  the seam of where heaven and earth are stitched together. I'd see that one later.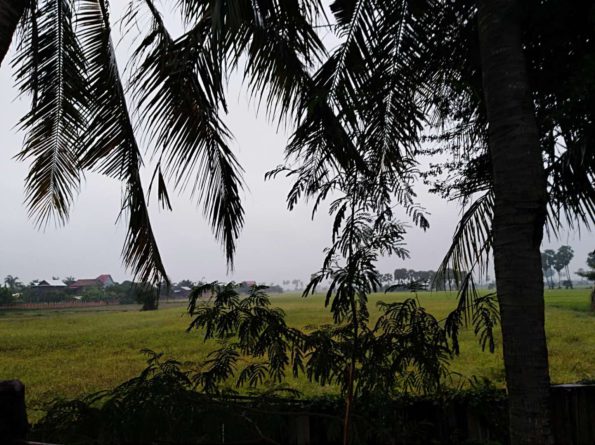 Everyone had to get off the bus to get our passports checked. On the way, I am stopped by a one legged beggar collecting donations in his prosthetic leg.
I want to look away. I want to erase him from my mind but I can't. What do I know about having a bad day.
I get back on the bus when a woman who looks like a jar unearthed from an archeological dig catches my eye. She's crusted with mud, her pants needed a good tugging up. She nibbles scraps she finds in a trashcan, her round belly reminding me of my Mom.
The bus pulls off, but thoughts of the woman travel with me. Would she be beaten that night? Raped and spat upon? Do her parents worry about her? Does anyone pray for her?
I will. I touch the snowflake tattoo behind my left ear, each point a reminder to pray for a special person. She'll will be one of them in 2018.
I go onto Phnom Penh to visit the Toul Sleng High school, better known as the Genocide Museum. It was used by Khmer Rouge to torture thousands of innocent people in the seventies while I was listening to Bob Seger albums. My stomach turns as I look at the thousands of portraits of people whose lives ended there. Faces without names, just numbers around their necks.Terror in their eyes.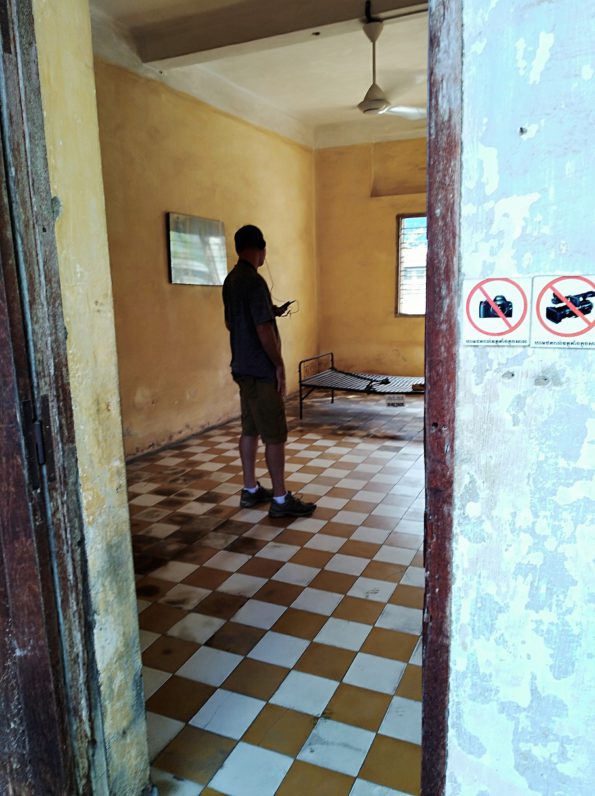 I lit incense. I weep. I wonder what I really know about pain.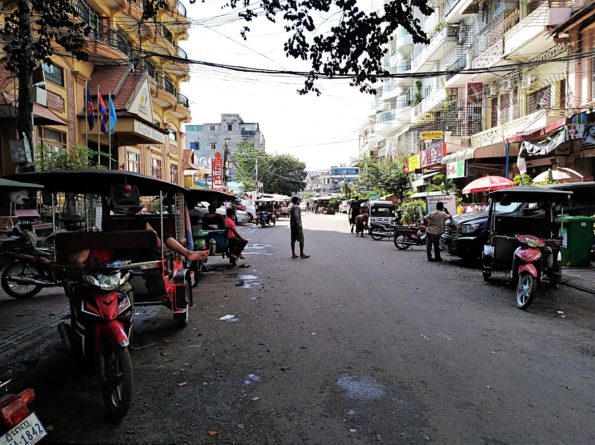 As I head back to my hotel, dripping with sweat, I think about my tattoo. I believe God collects our tears and turns them into snowflakes, each one with a painful story behind it. A painful story that will melt and blossom into spring one day.
But then it hits me.
In Cambodia, there are no snowflakes. There's no snow.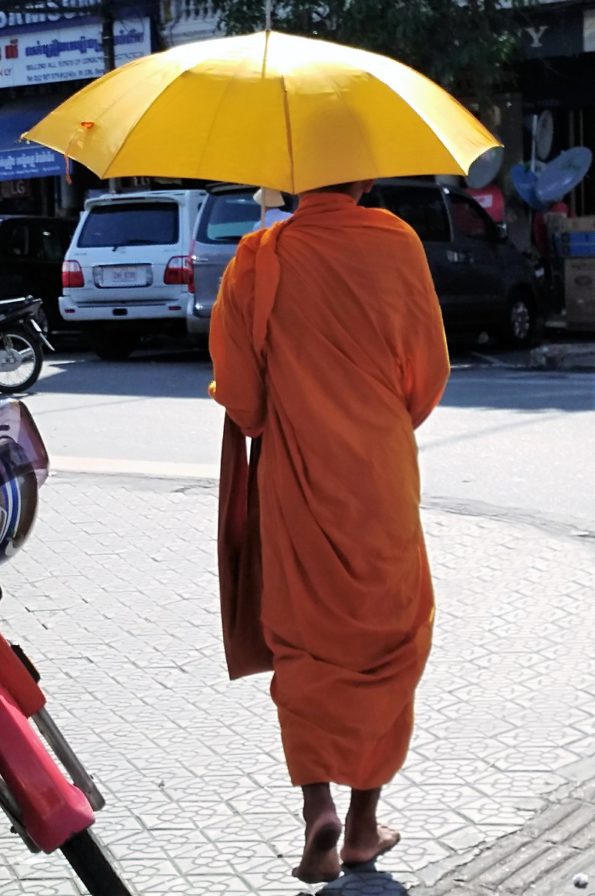 There are only sewage pots for drowning inmates and sprinkling cans for waterboarding and dusty women who eat scraps from trash cans with their pants falling down.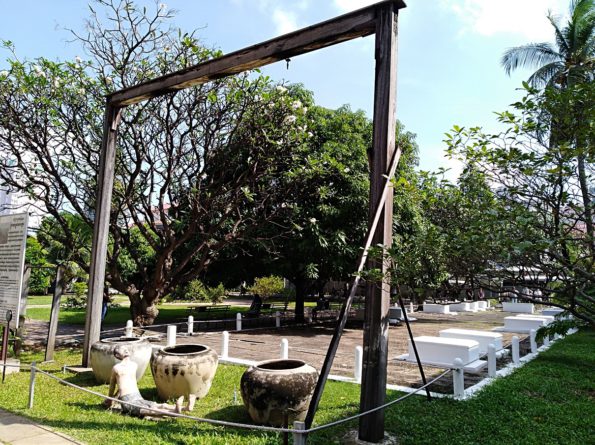 The tears remain.