If I didn't believe in the Great Flood  before, I do now.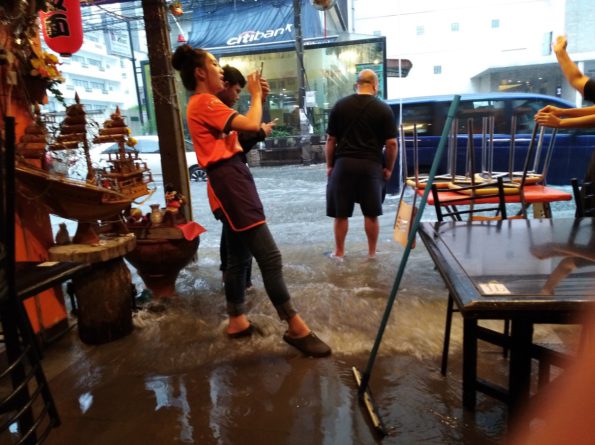 So,  I just left Bumrungrad Medical Center in Bangkok for my annual "mid life check-up". A probe, squeeze and roter rooting for one set price.
I thought I'd reward myself with a special treat. I walked past Dunkin Donuts, eyeing the coconut crunch donut, saving that for Monday, my birthday. The sky looked a little grey but no big deal. I made it to a little Pad Thai place. It just started to rain lightly.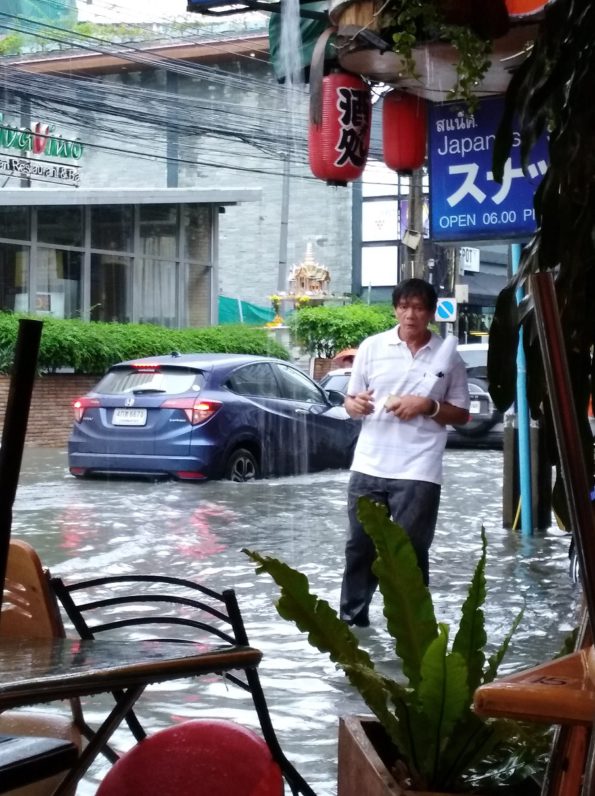 And then it was like God forgot to turn off the faucet to his bathroom and the whole city flooded.By the time I finished my meal, the road had white caps…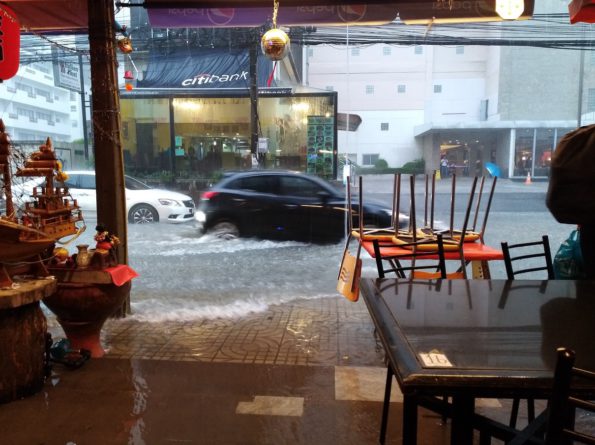 and so did the table next to me.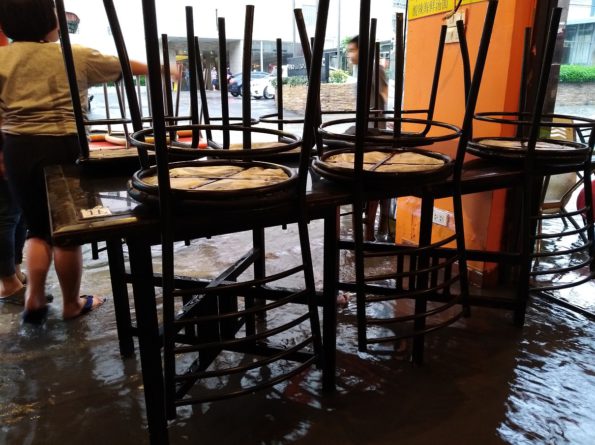 I laughed –especially at the little girl who thought she could stop the water with her broom. I had to wait about an hour to leave.
The staff thought it was no big deal, expecting the same sort of thing tomorrow, as it is Monsoon season.
Was I tempted to build an ark like Noah? No. But, if it rained for more than an hour, I might have started gathering animals.