While I'm usually a fan of Robert Frost's advice of traveling the road less taken, I didn't do that in Loas. It's the landmine capital of the world.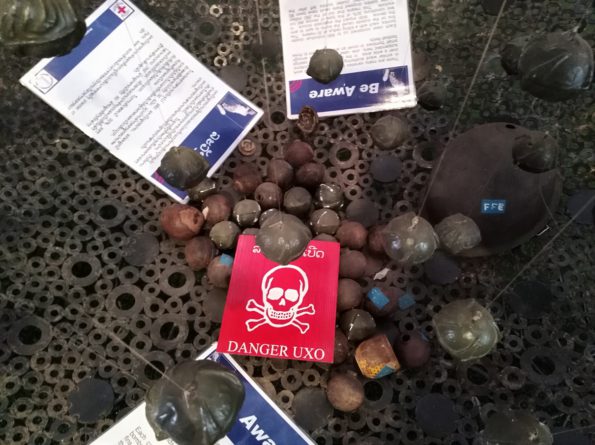 I didn't go to Vientiane to snap selfies by a old temple but to visit COPE. It's an organization dedicated to help those who have lost legs due to landmines.
Back Story: The landmine problem is still real. During the Vietnam War, American planes dropped their unused payload of bombs in Loas as it was too dangerous to land with them. Millions of tennis ball sized landmines. It reminds me of my home town's annual 4th of July celebration when a small airplane would drop ping pong balls for kids to gather, a name of a local merchant scribbled on one. But instead of scoring a Hershey bar from Midway Bait and Tackle Shop, kids in Laos could lose a leg. Millions of landmines still  litter the beautiful countryside, which interferes with building schools, road construction or planting an extra row of corn.
Tourist sites throughout Loas have red and green flags to alert visitors what areas have been swept for landmines.
MAG, Mines Authority Group, goes around Loas to detonate the landmines hoping to find them before children do. Each year, MAG loses a few volunteers.
The COPE Visitor Center is a mixture of sobering facts and innovative artwork, including mobiles made from old prosthetic legs.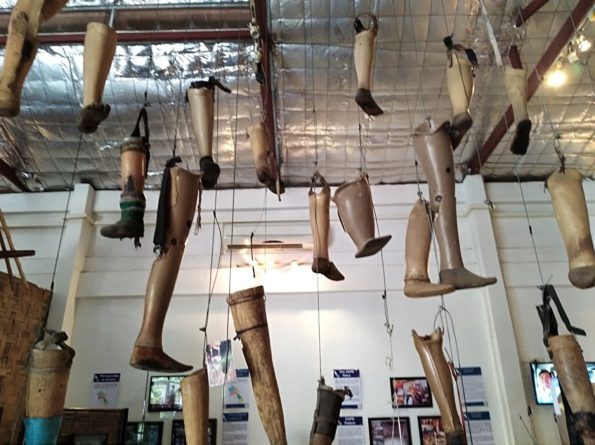 Comments in the guest book were sobering.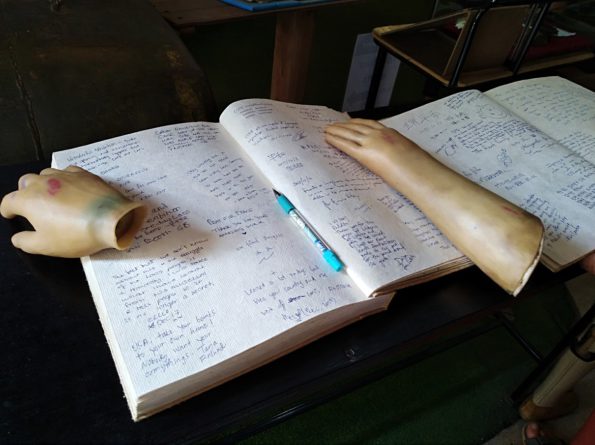 I left the center knowing that there are a lot of good people in the world and a lot of things worse than a middle seat on a flight.
I also took the road less taken for eating in Vientiane. This sleepy town has some serious cuisine as it was part of French Indochina. There are awesome coffee shops with bread that actually tastes like bread so pack some Nutella. But the best part? Not one Starbucks.
For dinner, I passed up the chocolate fodant and Burgundian poached duck egg to dine at a photocopy shop and restaurant combo.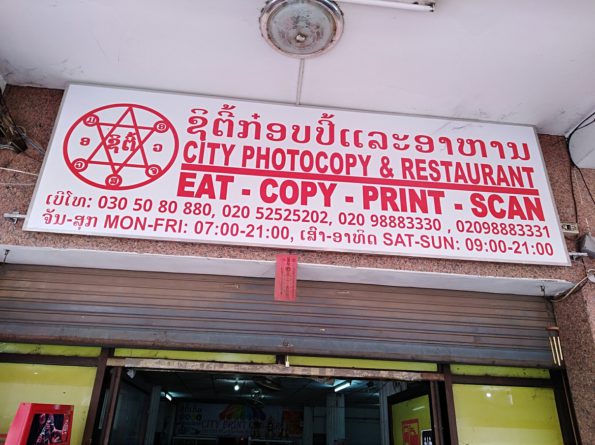 Then I passed on the pig organ soup and went for the Pad Thai and "copy of my passport" special.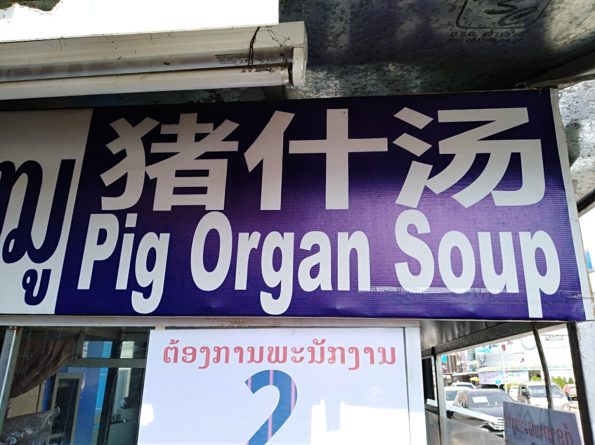 I wonder what Robert Frost would've ate.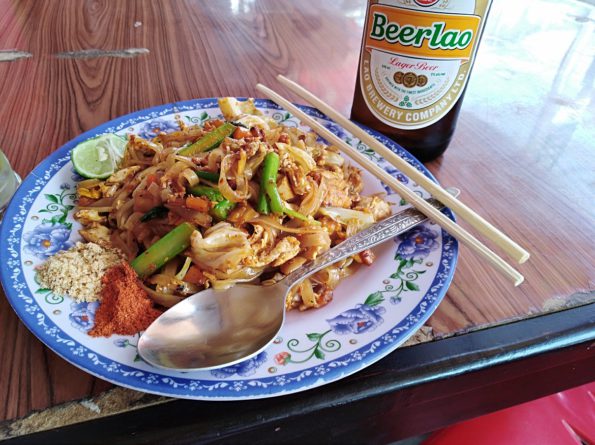 If you make it to Laos, get your temple ya-yas in Luang Prabang. Visit the Cope Center in Vientiane. COPE runs on donations. Just giving up a latte a month could make a big difference in someone's life.