After a two week  course in Western Culture, my students had to create videos about their favorite experiences in Kunming.
Final projects have come along way since making dioramas out of shoe boxes and popsicle sticks.
So what did I learn? Other than how to upload a video shot on a bootleg Chinese phone onto Google,  I learned this: Shut up and let your students teach you already.
Video and Karaoke (KTV) are great ways to get even the quiet language learners to shine.   Our private reserved room felt like a cubicle size disco from the 70's. All that was missing was the BeeGees and platform shoes.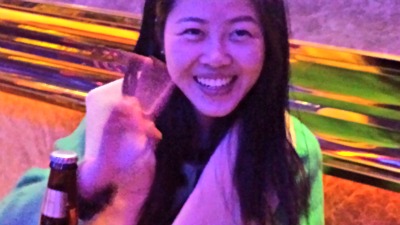 It was a lot of fun, and a great way to practice English idioms such as "to swallow one's pride".