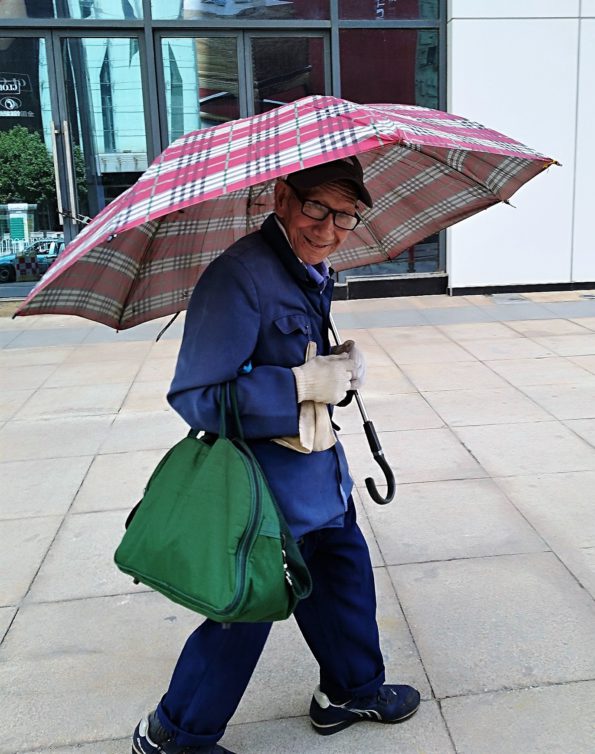 There's a new super mall across the street from where I live in Kunming, China but I've never been inside. Why? I'm more enthralled with the old China with frog mongers and temples than the one that looks like was imported from Peoria. But this mall definitely wasn't from Peoria, even if this mallwalker looks like the guy from the Six Flags commercial.
First, there was a China Beach out front…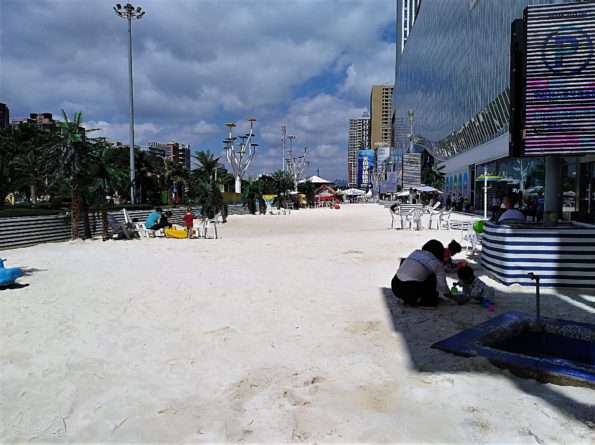 Frontal nudity on floor three…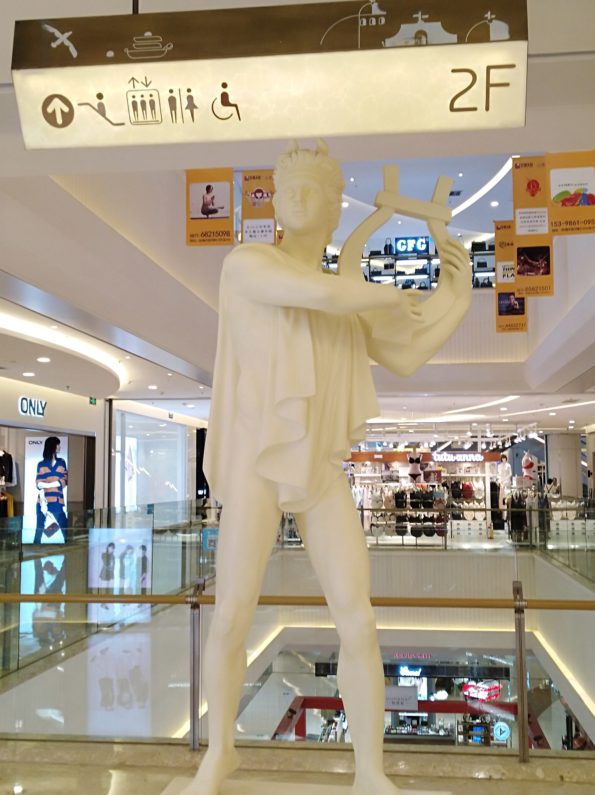 Roof-top riding stables…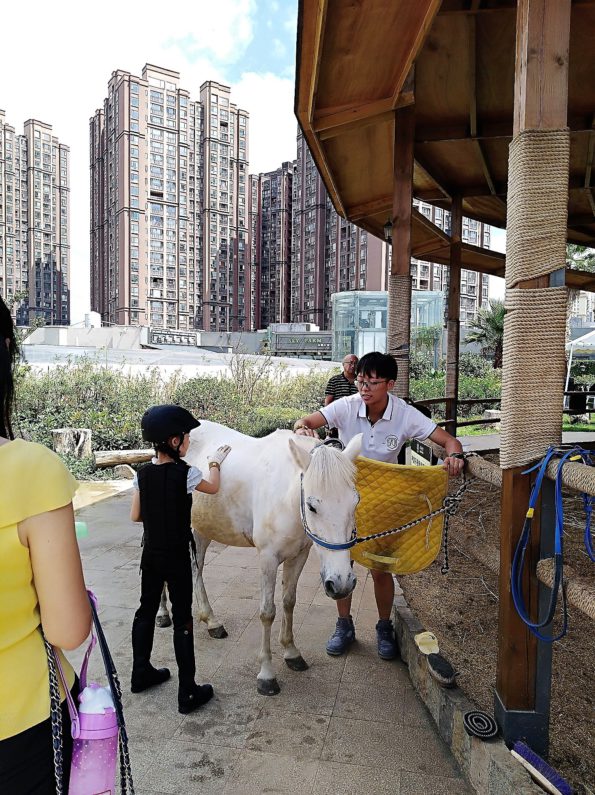 I don't know what they do with the rooftop manure, either. Then there's balloon bunnies…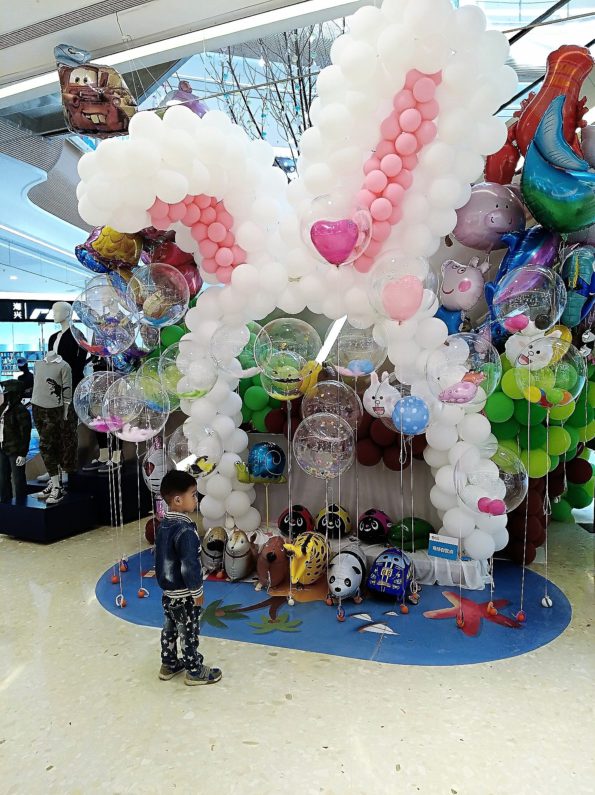 And Water Babies, a place with individual pools for toddlers to pee in.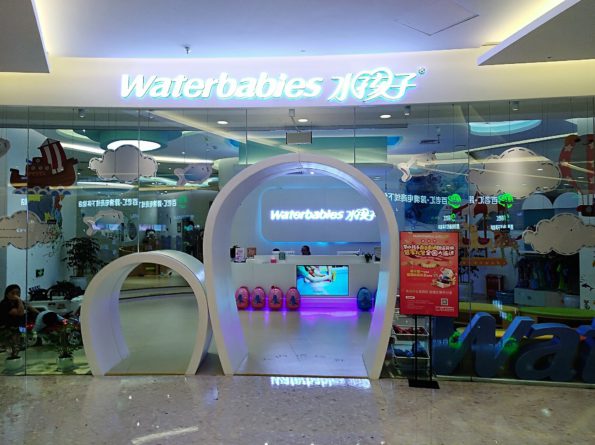 Bistros with hand painted Chenglish…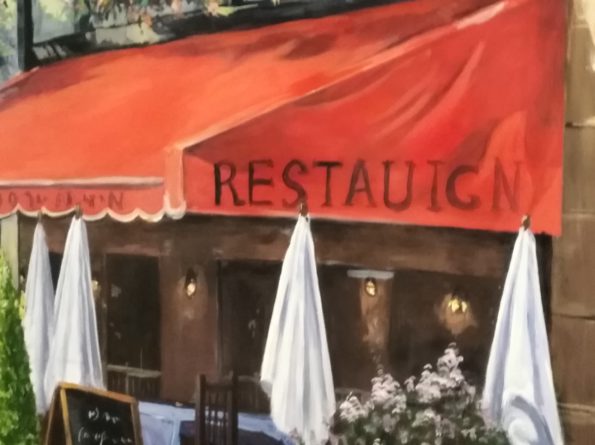 And convenient stores where canned oxygen is sold next to sexual aids.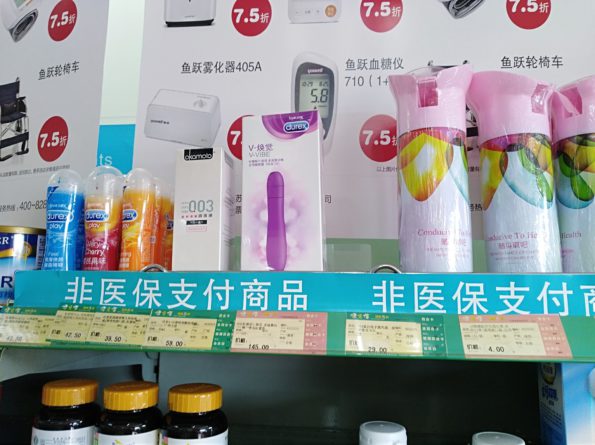 The craziest thing in the Chinese mall wasn't product placement or sky high pony rides, it was Carrot Nectar. I was expecting a Vitamin A rush, like a vegetable equivalent of an espresso, similar to what that overpriced Naked Carrot Juice from Whole Foods gives you. Wrongo. It tastes like carrot flavored syrup from a fruit cocktail can.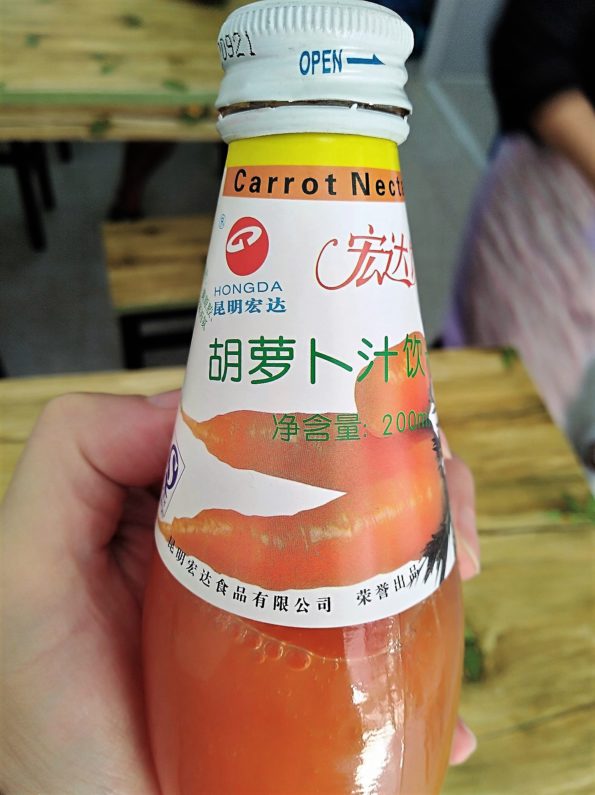 In spite of more shops to count, one important element was missing in this Chinese mega mall: people!
That's because everyone shops on TaoBao. 

I much prefer the old China, where you can get a new iron fence and dried peppers at one shop. Not even Home Depot offers that.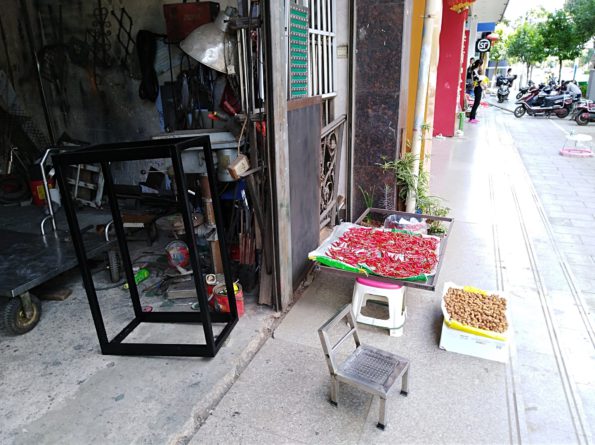 I think I'll leave the mall and follow Mr. Six to the local fruit market. Doo-de-do-de-doo-doo….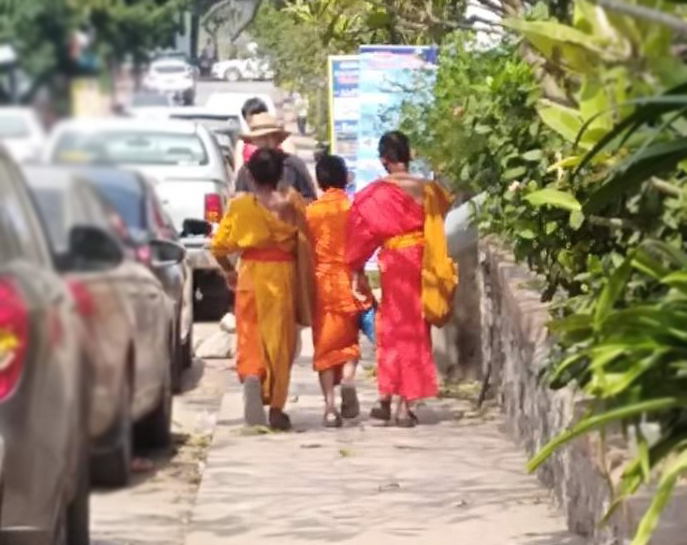 Blog, Flipside

She reminded me of my mom, right down to how she could use her belly as an arm rest. Her name, Bergitta, a retired librarian from Sweden  who happened to be staying at my home-stay in Luang Prabang. She wasted no time.

"Would you like to teach monks how to speak English?"

"Excuse me?" I came to this city to see elephants.

"Teach monks English. You can come with me tomorrow. Join me. I'll have a tuk-tuk waiting at nine."

So, I had a new itinerary.

Luang Prabang, the old capital of Laos, literally means "Royal Buddha Image".  So I guess when in Royal Buddha, do as the Royal Buddhas do. Or, as a retired librarian orders:

Serve.

You end up giving back to yourself.

The tuk tuk bumped over the lumpy pavement to the Big Mouse Language School, a nook and c­ranny of a building that teaches both English and Laos. Children book titles cover the cracked walls. There are no desks, just plastic chairs and lots of students.

Bergitta waves her cane,"If you want to give a novice a pen, you must place it on a table. As a woman, you can't touch them, you know."

Well, I didn't know but I did now.

"What do I teach them?"

"Just get a conversation going."

So I sit in a plastic chair and within moments, I'm surrounded by three monks. Actually, novices or monkettes–j boys living in the Monastery. Their saffron robes dwarf  their bodies, their heads clean shaven, a smile plastered on each face.

One joined monastery to dedicate his life to Buddhism, the other two for intense schooling. One pulls a crumpled list of words out of his monk satchel: hazardous, carpet, operation, wonder

I wonder what questions I'm going to ask.

Novices aren't supposed to have passion for material things from basketball to riding bikes, which made asking questions challenging. I couldn't ask what their favorite breakfast cereal was, as these partook in Sai Bat at dawn every morning, walking in silence on the street and receiving globs of sticky rice from regular people.

That was after their morning hour of chanting. They end up giving me a quick lesson in mediation.
Another Shade of Orange
My mind rewinds to a month earlier. I'm in Bangkok, Christmas Eve and I can't sleep. Why? Laughter and the smell of grilled chicken are seeping through my window.

I go down stairs to see what's going on.

It's the workers at massage parlor next to my hotel. Yes, that kind of massage. They are also dressed in orange, but not modest robes. Spandex dresses. Things popping out of both ends. Chang beer bottles are littered between a pile of platform heels.

"Merry Christmas!" I announce instead of, "SHUT UP!!!!"

One passes me her plastic cup and splashes in some red wine.

"Merry Christmas," she smiles.

Everyone else puts down their glass.

All eyes are on me.

I didn't want to know what her lips had touched before that plastic glass. It would be insulting not accept it. So I prayed to God that only Holiday Greetings would be passed as I poured it down my hatch.
Fifteen years earlier. Another shade of Orange.
I'm watching the nightly news when I hear Tom Brokaw stumble over the name of a kid  I knew. I turn up the volume. On the screen appears Nikko in an orange jump suit and handcuffs. Nikko, a teen from my old youth group. The teen  too tall to fit in my car. The teen who taught me about Tupak. The teen who used, "please and thank you". He was facing prison charges for having unprotected sex with a girl, knowing he had HIV. I thought about other kids I knew who ended up in orange peels. I added Nikko to that prayer list.
A saffron robe. A spandex dress.  Orange peels.
Three shades of orange put on my path like three safety cones on the highway, forcing me to detour my plans. To accept those who are different. To help and remember others. And along the way, help ourselves.

We're not on this road alone.

I thanked Bergitta a gazillion times for making me miss my elephant tour then went to the Mouse every day to tutor more kids, some novices, some college students, all orange cones on my path.
" "What we do for ourselves dies with us. What we do for others and the world remains and is immortal." – Albert Pine

If you want to teach English at Big Brother Mouse while in Luang Prabang, Laos, click here.