There's only one thing louder than in China than New Year's.
It's a Chinese Walmart on New Year's Eve.
Instead of fighting over Tickle Me Elmo's and large screen TVs,  shoppers grab for handfuls of prawns.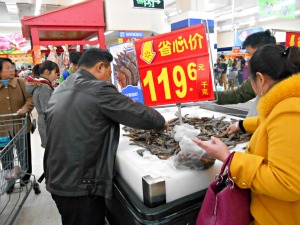 And lucky chicken feet for your hostess.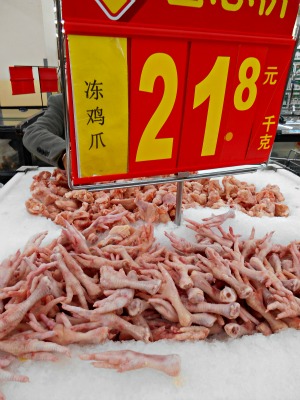 There is a tea tree instead of a Christmas tree.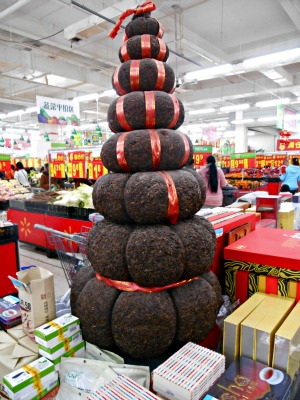 And itchy festive clothes for the children.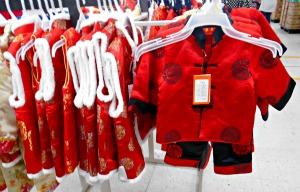 And instead of fruitcake and cheese balls, there is dried pig face.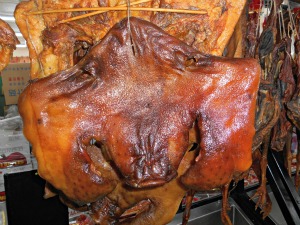 and individually wrapped duck tongues.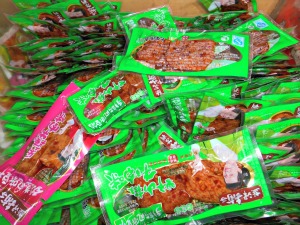 Plus rice!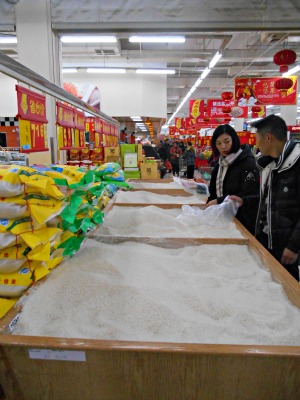 If you were born in the year of the monkey, you're supposed to wear red lucky underwear all year.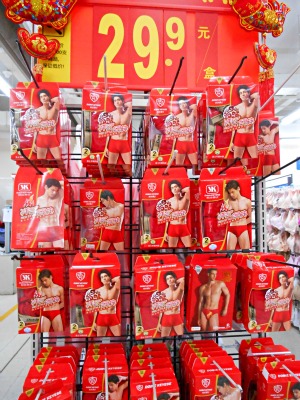 And everyone is supposed to have a lucky cat in their home.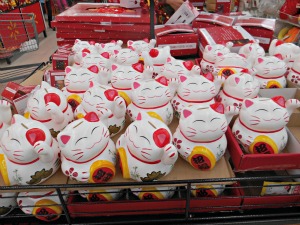 And auspicious Chinese characters near their front door.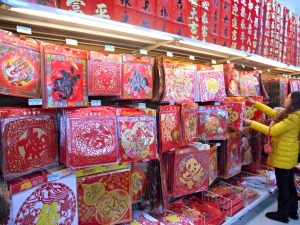 Plus monkey booze.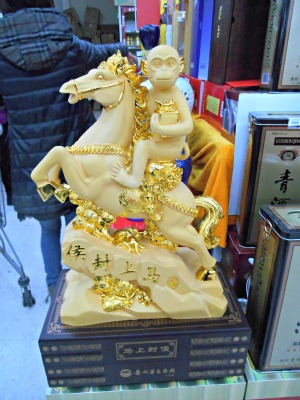 Or panda brandy.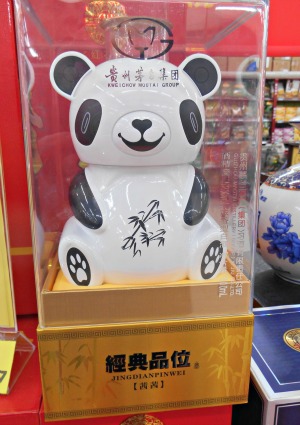 But is you're wise, you'll avoid the toilet paper without the toilet roll. Off brands can give you an infection where the sun doesn't shine.
And you'll avoid the eggs without cartons  (too easy to break).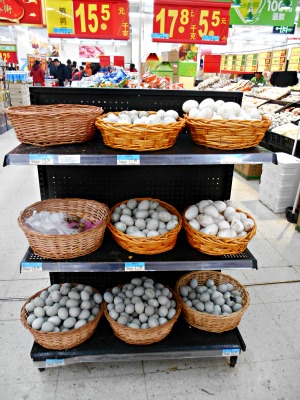 And just in case you get lucky (thanks to your luck cat, red underwear and Chinese door hangings), there's the grab and go Condom section on the escalator ride.
But the best part? Getting the heck out of there!