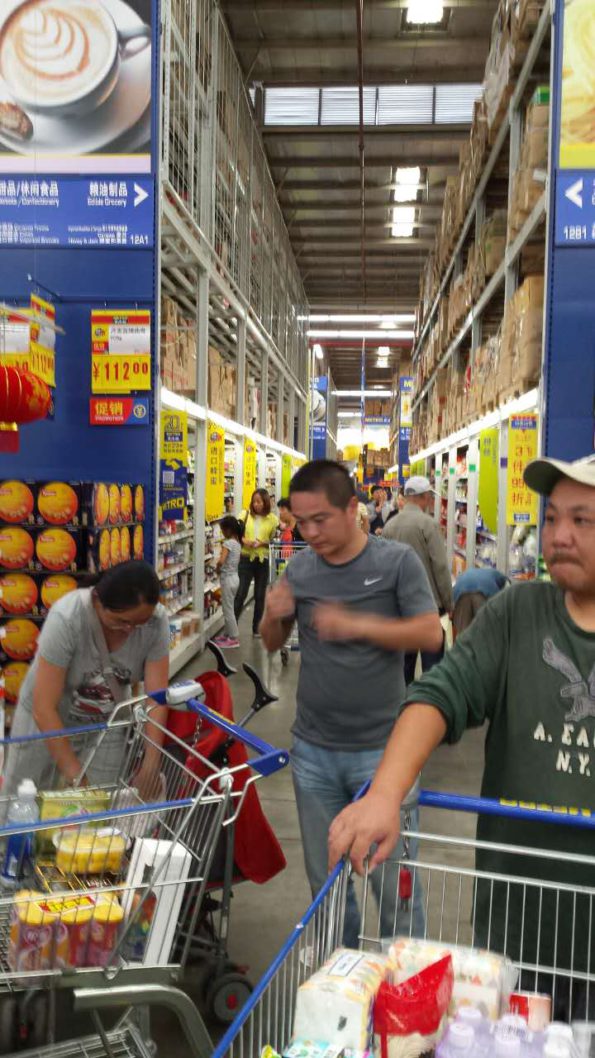 The rumors are true. There is a  Costco store in China. The bummer is, the store in online, meaning no free samples of  pigs in the blanket in the frozen aisle. I mean, without samples, what's the point of Costco?
But in the quaint village Kunming,  (population approaching seven million), there is Metro. It's a German version of the popular American club store. Translation? I get my American shopping fix and Kinder chocolate , too.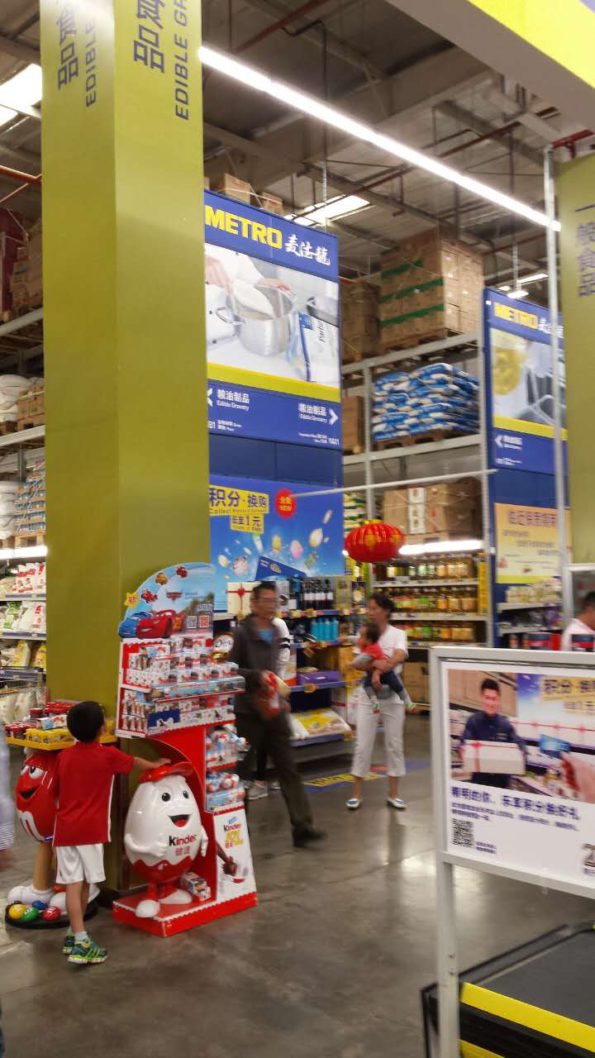 Even if you're not into the club size packages of dried fish snacks or gallons of soy sauce, you are always able to find Betty Crocker at Metro, but not Pillsbury Dough Boy. I guess he didn't have a Z Visa.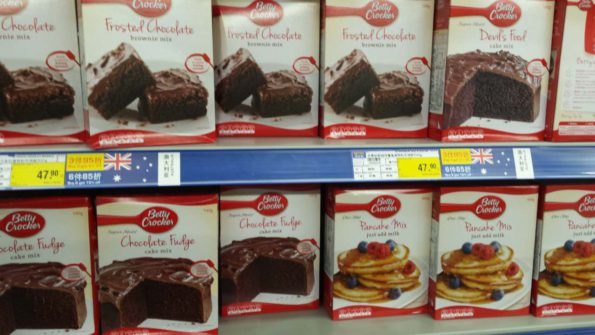 And just like in the states, Saturday is sample day. If you are brave or hungry enough, you can try a smorgasbord of weird food items given to you by smiling faces…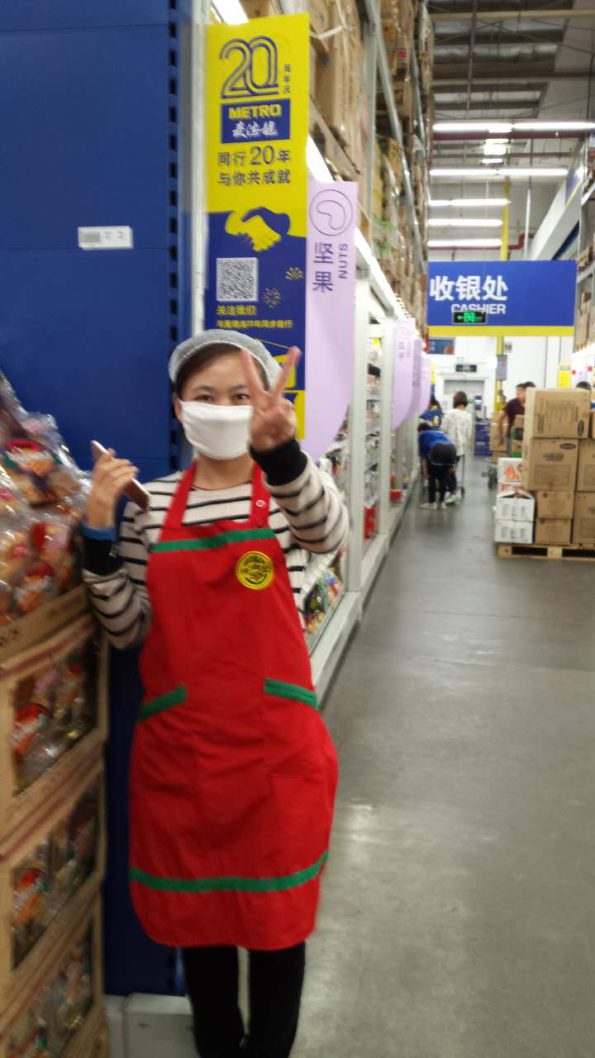 At least I think they are smiling.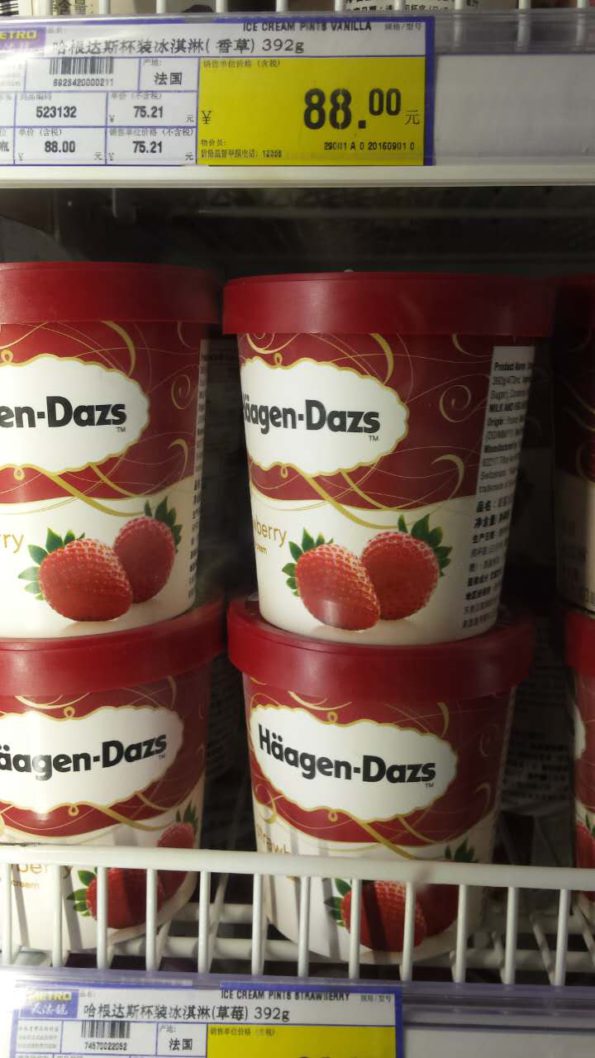 Prices aren't always a deal. This itty bitty pint of Haagan Daz? It's 88 RMB, or around thirteen bucks. Ouch!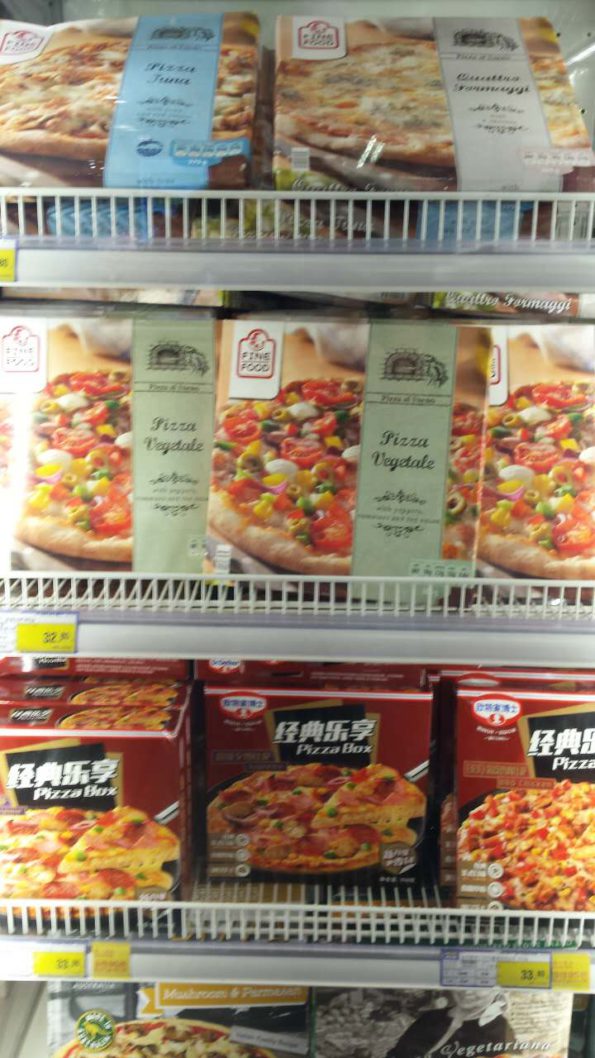 And the  frozen pizza  is almost expensive as  the real deal  Lou Malnati's in Chicago.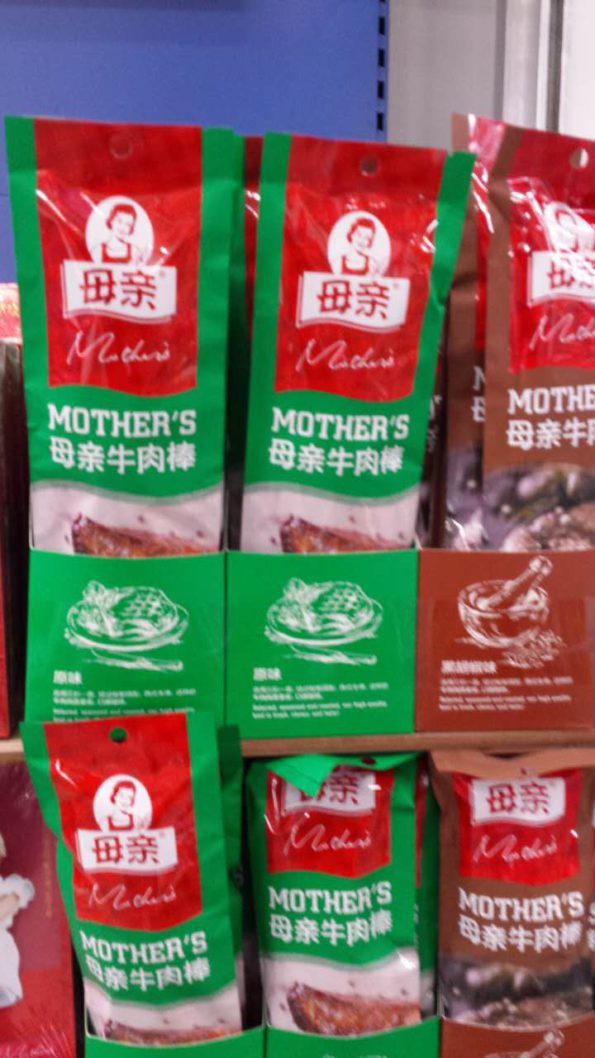 For brave souls, there are free samples of mother's dried meat snack.
I think I'll satisfy my munchies with something else.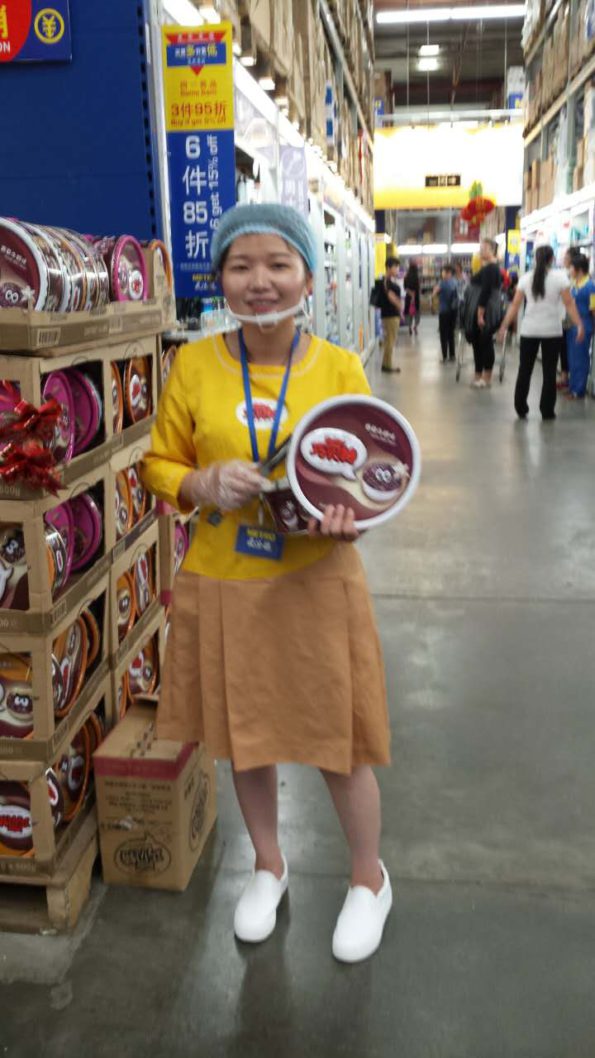 This Metro employee is handing out pieces of a Chinese Twinkie…sponge cake with a mysterious fruit filling.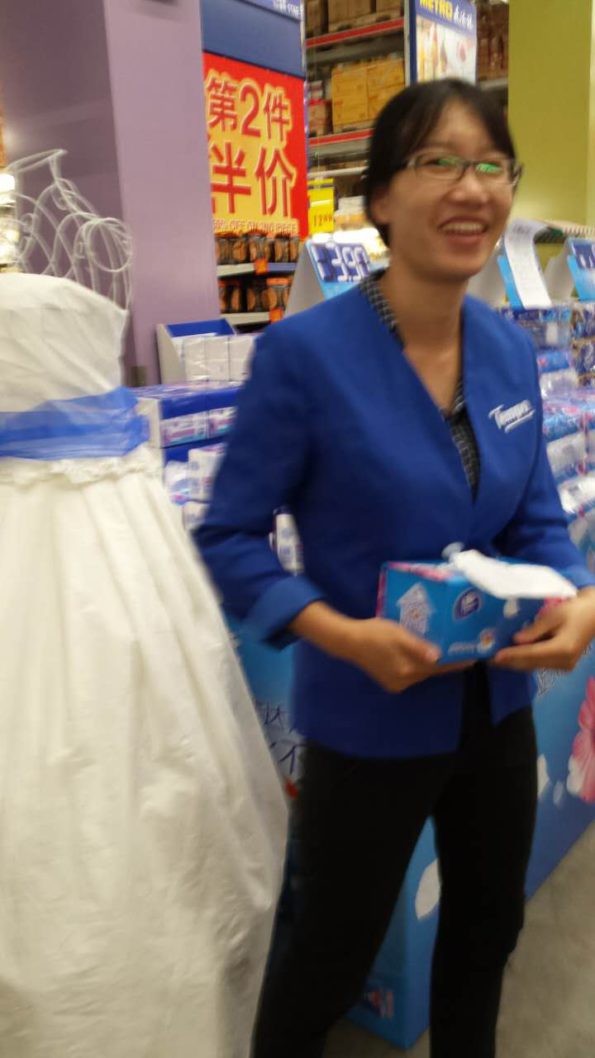 Even the toilet paper sample lady gives out freebies. It's the one thing you need in China more than club-sized indigestion. Public johns have a Bring Your Own Paper policy.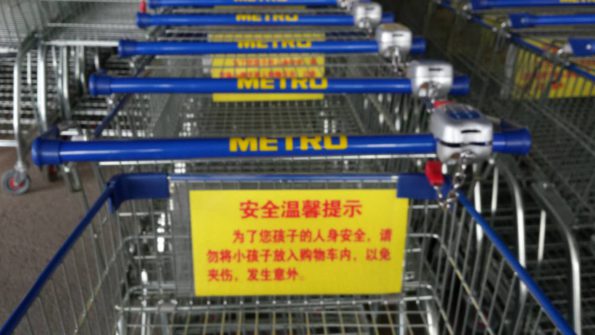 Carts are locked up…and you will be, too, if you try leaving without showing your receipt…or in Chinese, fa piao.  The exit door isn't patrolled by a friendly employee, but an armed guard. I was too chicken to take his picture, but he did take mine.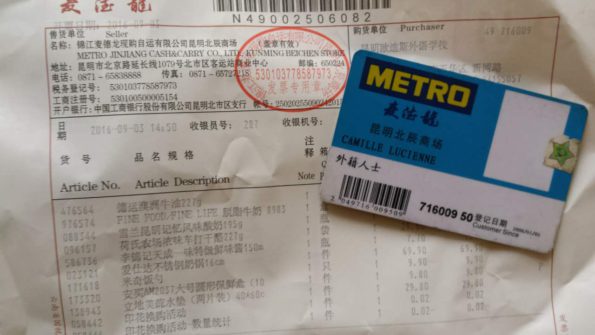 I saved 4 RMB! Woohoo!