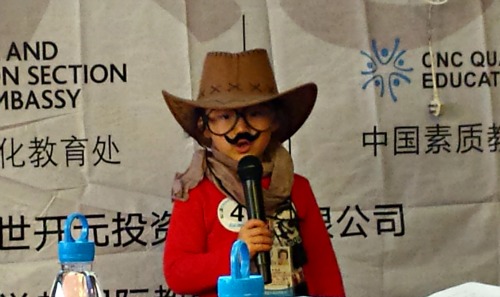 What could be more adorable than a Chinese five year old dressed up as Curly the cowboy?
The one re-enacting a dinosaur battle.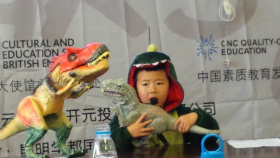 It was the Chine Speaks English competition in Kunming,  and I got to be a judge for the shortie division ( four to eight year-olds).
Participants were judged on their ability to speak English,  not if they could comprehend it, meaning, some had no idea what they were saying. Which explained why the cute girl  dressed up as a cowboy sang a song about Santa Claus.
Some contestants got cold feet, others teary eyed, and a few missed answers to questions such as, "What is your name?"
They would answer it with "I'm fine, thank you" or, "My shirt is red", which just made them even more adorable.
A few junior chefs offered samples of their tasty concoctions to the audience.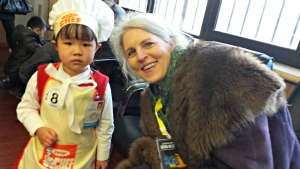 I can't remember what this sharp dresser did, but he knew how to work the room, personally thanking each judge and giving each of us a big hug.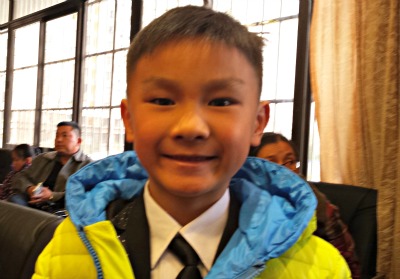 Plus, he demonstrated a talent that few can do. He correctly pronounced my name.