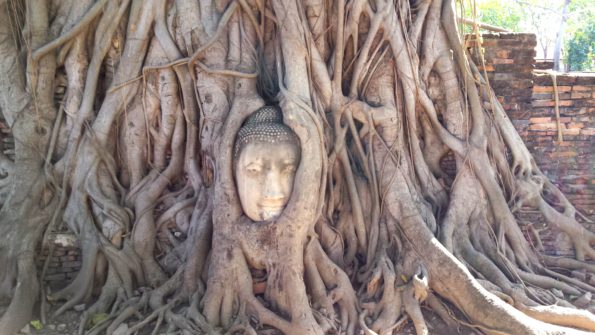 I tried my best not to stare at the doll-like holes on her forehead.
"I'm trans gender."
"Oh really?"
My acting was bad as her hair transplant but her voice was water to my parched ears. We were in an English language desert, the Thai Immigration Bureau in Bangkok, located a three hour bus ride from anywhere familiar, as was the story I was about to hear. The chatty fifty-five year old Muslim woman applying for a retirement Visa used to be an Amish man. I had fifty-five million questions.
"What state did you grow up in?"
"I'd rather not say."
"And how many schools have you taught at?"
"Fifty two in thirty years. Not one asked me to renew a contract."
"How did you change your passport?"
"I'm old school," she shook her head, "They made it hell in the nineties."
"And what triggered you to change your faith?"
"My students in Dubai," she tucked a fly-away hair behind her ear. "They were so inspiring."
Wow. Fifty two new schools. A new religion. A new gender. A new retirement visa. That's a lot of change. I couldn't imagine what it would have been like in her flip flips and burka, overcoming the snide remarks in the teacher lounge, packing up your dry erase markers, receiving the dreaded pink slip every year. Yet this teacher didn't just endure change, she embraced it.
As we continued to wait for our numbers to be called, I became convinced of one thing. You need change when you want it the least. Maybe not changing your gender, religion, zip code, employment status and cable provider all at once, but an occasional shake up is good. A get off the couch of life and throw the remote out the window already.
Since my husband announced he wanted out of marriage —I have to change. And I don't want to. I'm in my fifties and was hoping this was the decade of planning my "happily ever after" not my reinvention. I already left one career for a new one, my body revolting midlife with hot flashes, my neck resembling the chamois my dad used to wash his car on Sundays. My life is an Etch a Sketch with two broken knobs. Even if I want to change, I feel overwhelmed.
Instead of facing reality, I go to the bird and flower market and buy a stack of pirated DVDs, many starting with the phrase:
"FOR ACADEMY CONSIDERATION ONLY."
But I cry even harder because Hollywood makes mid-life change look so easy. Viagra popping husband leaves non-suspecting wife, but instead of letting the new ruin her mascara, she embraces the situation like Kryptonite and invents a new mop or starts a restaurant with her strapping sons. That's when I throw a shoe at my computer and pour myself a tall glass of peanut juice with a plash of jack. Why can't I be like that? Am I too old to be a superhero who conquers a divorce that spans two continents and thirteen time zones? Or, does it take more than a superhero to combat that?
Inspirational posters offer good advice, even if they are meddled with Chenglish:
If you fell slippery in hole, throw carefully you rope.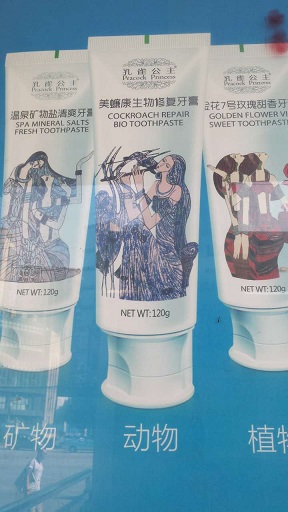 Well, the rope I was counting on to help me with change was my faith. Prayer was my Valium, my prescription to combat chaos.But moving to Asia changed that too, as my American brand of Jesus was ripped out of its hermetically sealed package and trampled on the ground.  It can't go back to what it was any more than a teen mom go back to being a virgin or this toothpaste can go back to being a cockroach.
But maybe I don't need faith in God…maybe what I need is faith in me. Faith that isn't wishful thinking but faith that God will help me through the mess, like my English speaking friend with the new tourist visa.
"Try looking at these," she scribbled a few school names on abandoned ticket number A73. "They are military but the pay is good. Take care, sweetie."
As the Muslim woman formally known as an Amish man took off in the sunset and got stuck in gridlock traffic, I smiled and looked at the crumpled paper. Her leads may not go anywhere, but she ignited a change in me, starting with a change in my belief in guardian angels.
They might not have wings but they to have hair plugs.
What events or people  have caused your faith to change?