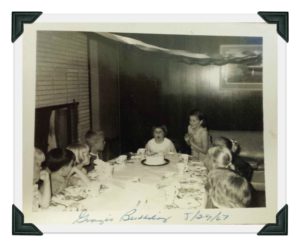 I remember this birthday like it was yesterday.
Debbie Patrujiah made my wish come true. She got me a twist and turn Barbie Doll with real eyelashes and bendable legs.
And suddenly,  I forgot all of my troubles and other gifts,  including a modeling clay kit and hot dog machine game.
But now, years after Barbie's limbs  have been broken (though her plastic shoes are still intact in a Michigan landfill),  I get another birthday wish.And it's for something a lot bigger than fashionable doll from Shang Hai.
I wish for my child like faith.
Ya know, the kind that I outgrew along with that dress and pixie bangs.
I wish I had  faith that wasn't corrupted by skepticism, the kind that believed in a God that whipped man up from dust, created motels in the shape of whales, weather forecasts that included both six months of rain and downpours of frogs.
I wish for faith in the God that was worshiped in huge churches and Cathedrals, that are now only filled with tourists on European vacations.
Right now, my mind-blowing  childhood faith is tucked away in the scrapbook of my brain. It has been replaced by a God who has shrunk to a selling point of a mega church brand, one  that is used to get votes on election day,  or has been reinvented by a hip pastor with trendy eye frames to sell his latest book.
And it sucks.
Why?
If I still had  faith in the God of Mind-blowing Awesome, I could have faith in smaller things too.
All that other stuff I wish for.
Like wishing I could make a difference  in the world like George Bailey in It's a Wonderful Life.
That  if I stop drinking bottled water, the garbage patch in the ocean would shrink up.
That  I could find some Metamucil for my creativity, and poop out that constipated second half of my manuscript that's stuck inside.
And wishing that the yoga class I took at lunch will balance the red velvet birthday cake I just devoured, the crumbs of which I am still  licking off my key board.
But most important, I wish that I could  enjoy each day without having to wish for anything else.
To just enjoy the simple small things of everyday life.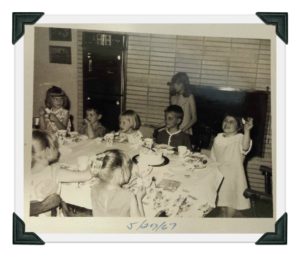 That's my big awesome birthday wish.
What's yours?